How Many Tiles Do I Need?
* Calculator rounds up to the nearest even number to prevent tile shortage.
Note: I confirm that I have entered the proper dimensions for my floor space and agree that the number of total tiles displayed is the amount that We Sell Mats will be Shipping to me. If additional tiles are needed, I will need to place a new order and shipping will be at my expense if under the free shipping minimum.
** Tiles measure 24" x 24". To achieve exact rug or room dimensions you may need to cut the tiles with a sharp utility knife
Regular price
$6.00 USD
Sale price
$6.00 USD
Unit price
per
Sale
Sold out
SKU: SKU:FFH-24BWBN0.1-10M
Select your room size: 2x2
Product Description

If you've been looking for an attractive and cost-effective solution to create a more comfortable walking, playing, or workout surface, the Forest Floor® thick printed wood grain interlocking foam floor mats are for you! Designed to mimic the look of a vintage farmhouse wood floor, these wood print foam mats offer the extra padding you need underfoot without looking out of place.

Made with an anti-fatigue EVA foam, these wood print foam mats can stand up to everyday wear and play so well you can even use them as pet floor padding (please note: claws will make indentations). Although many customers use EVA foam tiles in their garages for various purposes, please note that they cannot be driven on or parked on.

From barnwood brown to classic oak and a trendy white buttered walnut light brown, all the way to a dark roasted chestnut color, there's no shortage of wood print foam mat colors to choose from here!
Installation

Thanks to their interlocking design, Forest Floor® Farmhouse Collection wood print foam mats fit seamlessly together to bring a finished look to any space in minutes. Install Forest Floor® thick printed wood grain interlocking foam floor mats on any non-carpeted hard and flat surface, like concrete and hardwood flooring. Create a seamless look with the detachable borders included with each tile you order.
When covering a large area, find the center of your edge, then build out the first row. Once the first row is filled and center, fill the rest of the space with as many full wood print foam mats as you can, finishing off the edges with the detachable border.
For wall-to-wall wood print foam mats, you will likely need to trim tiles down to get an exact fit. Measure the distance between the wall and your assembled mat, and mark it on the back of the tile. Then, cut the tile according to your measurements, connect, and repeat until you have completed the look you want!
Read here before purchasing tiles
Share
View full details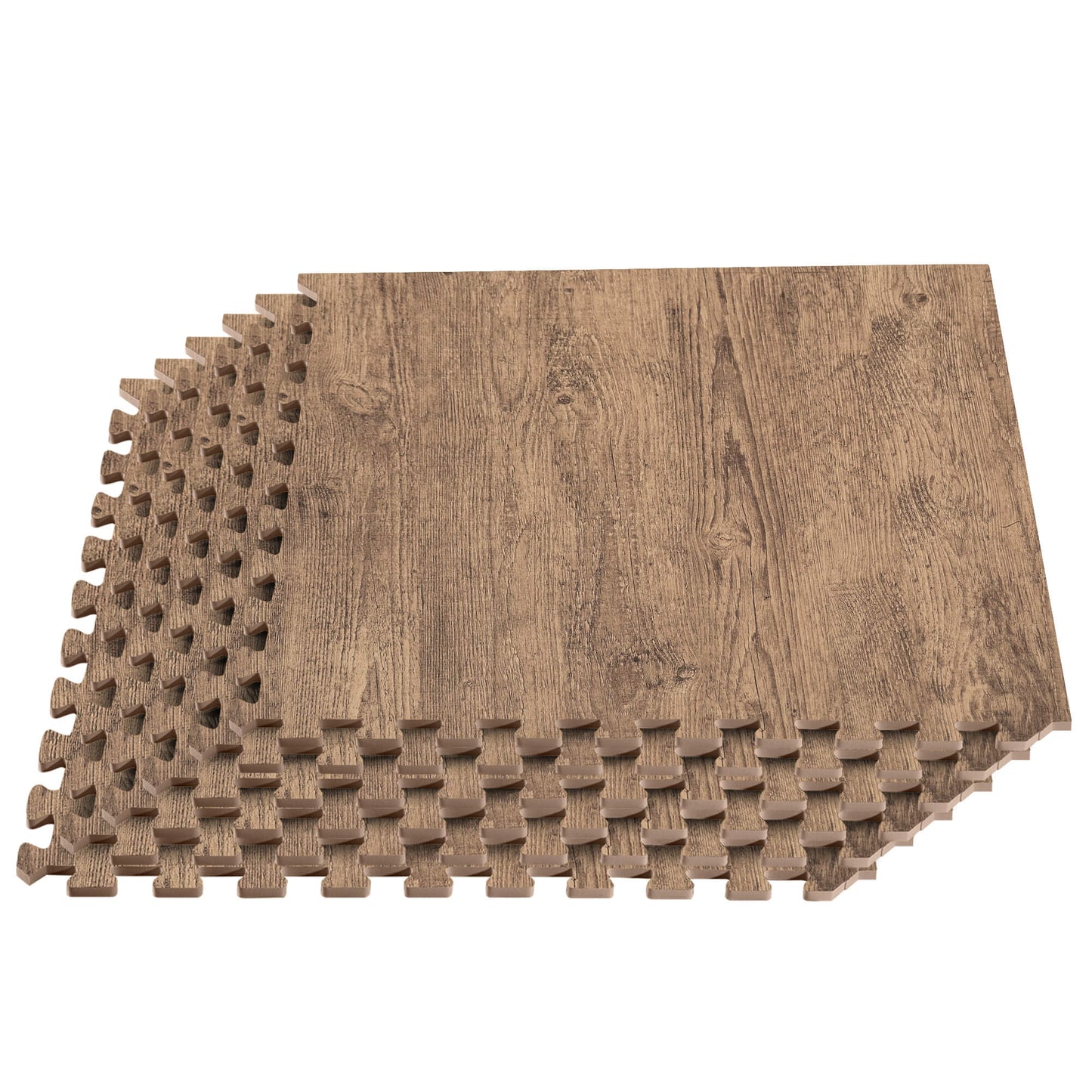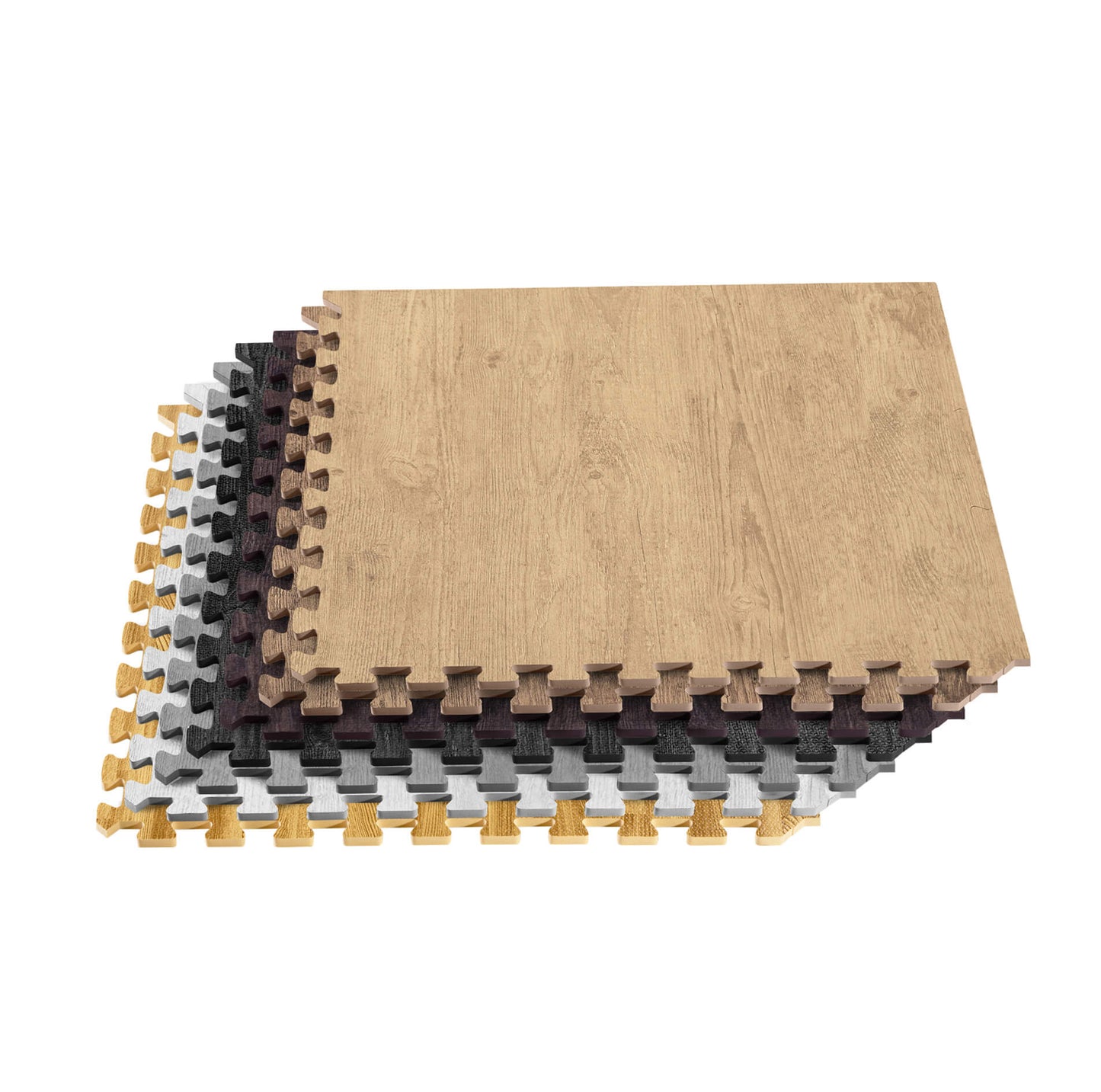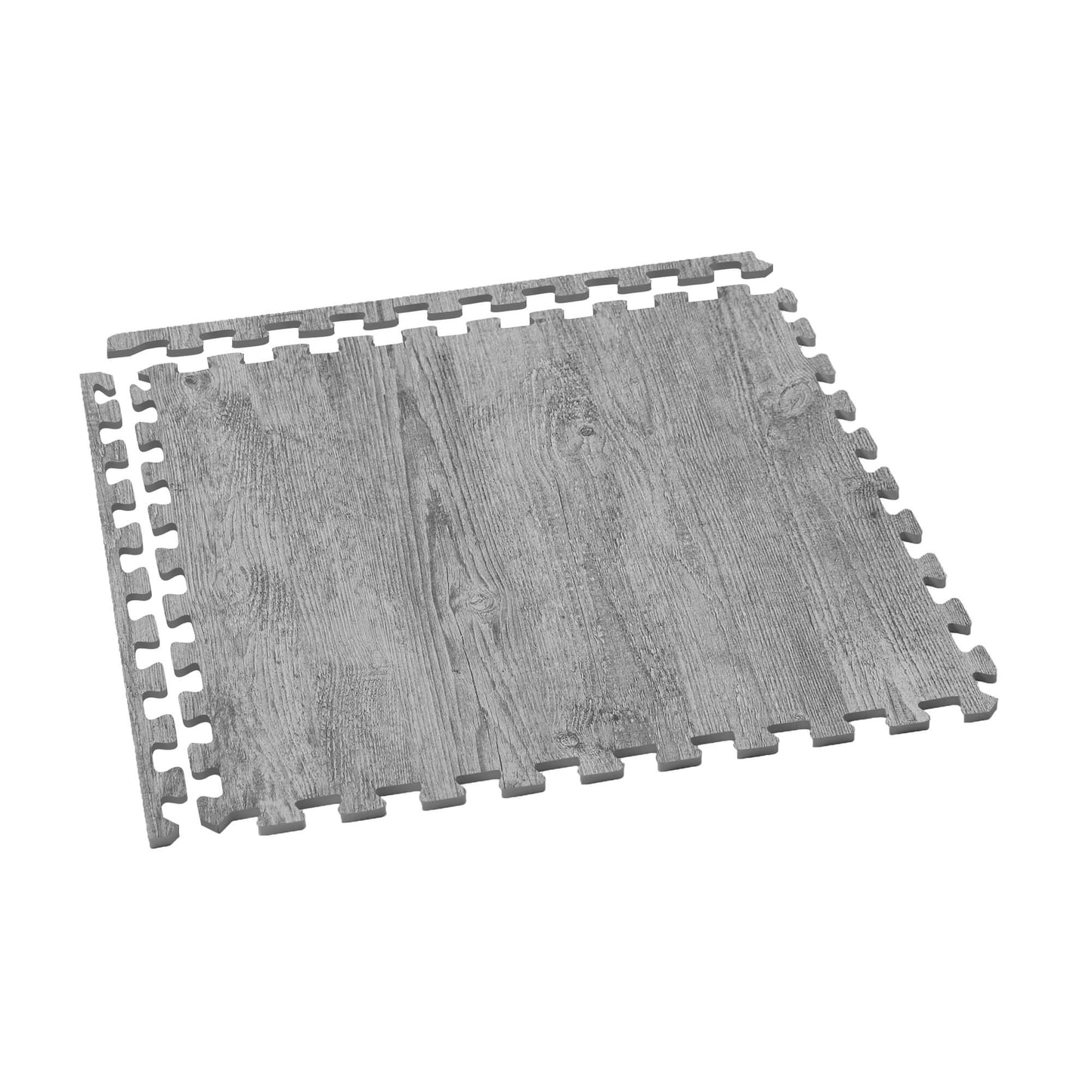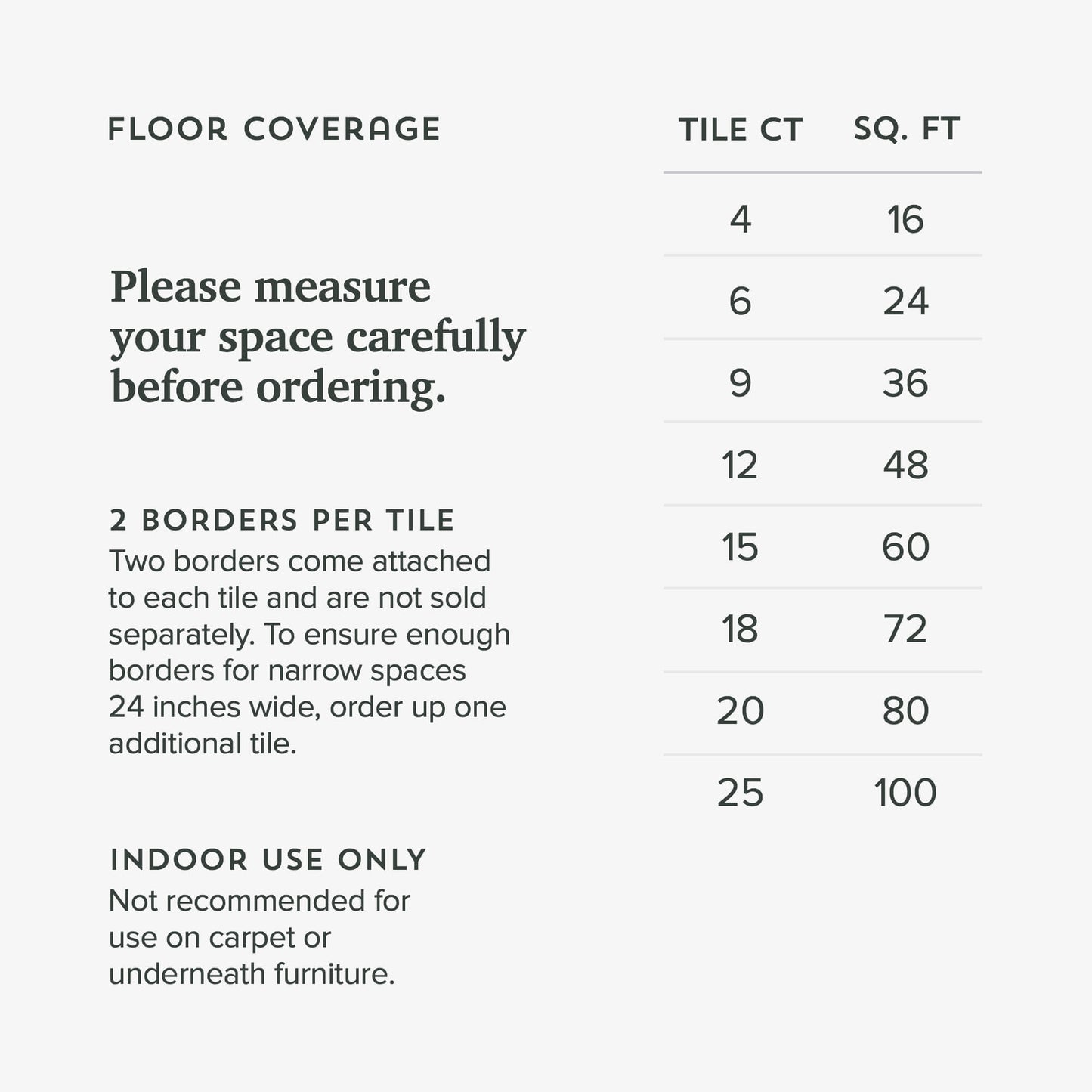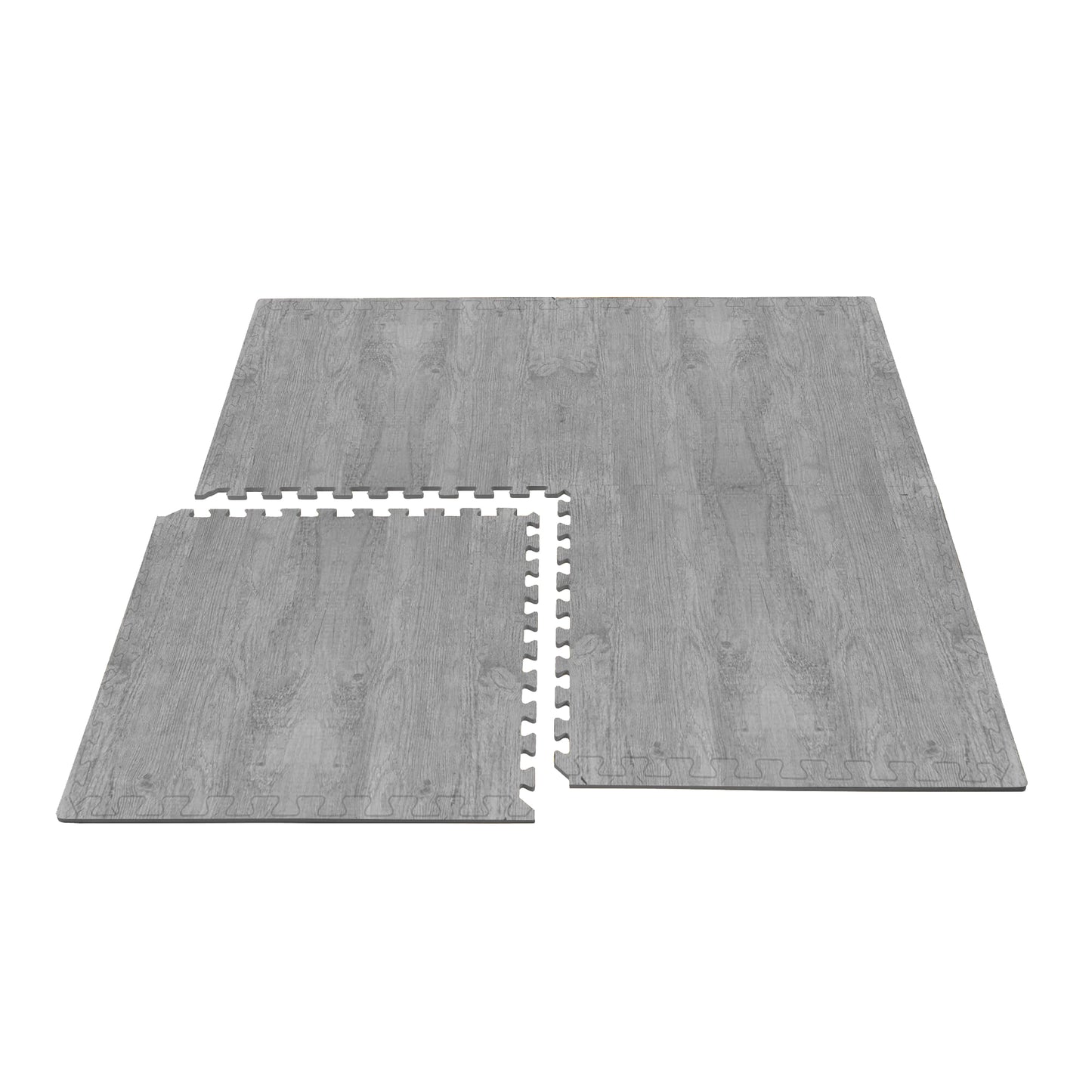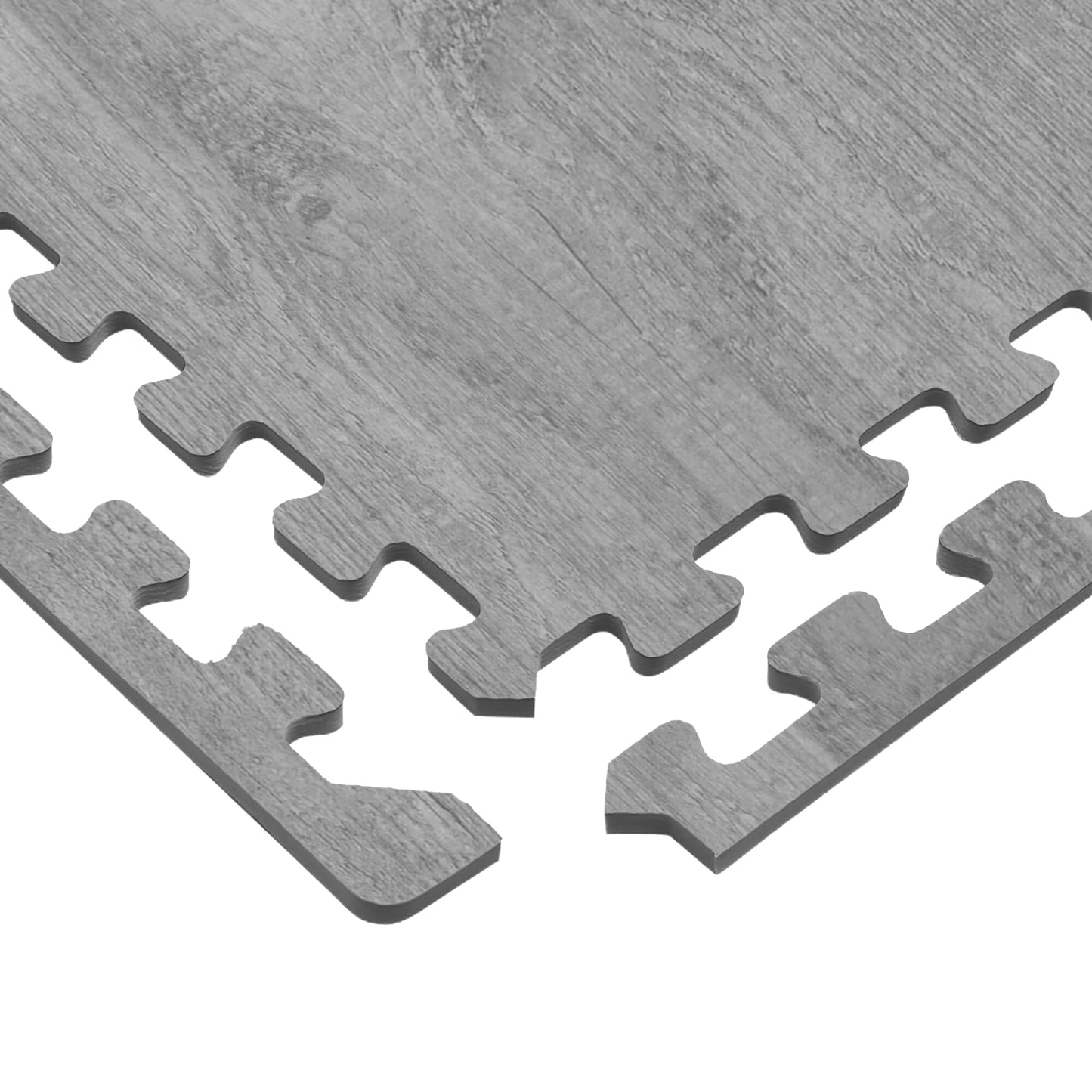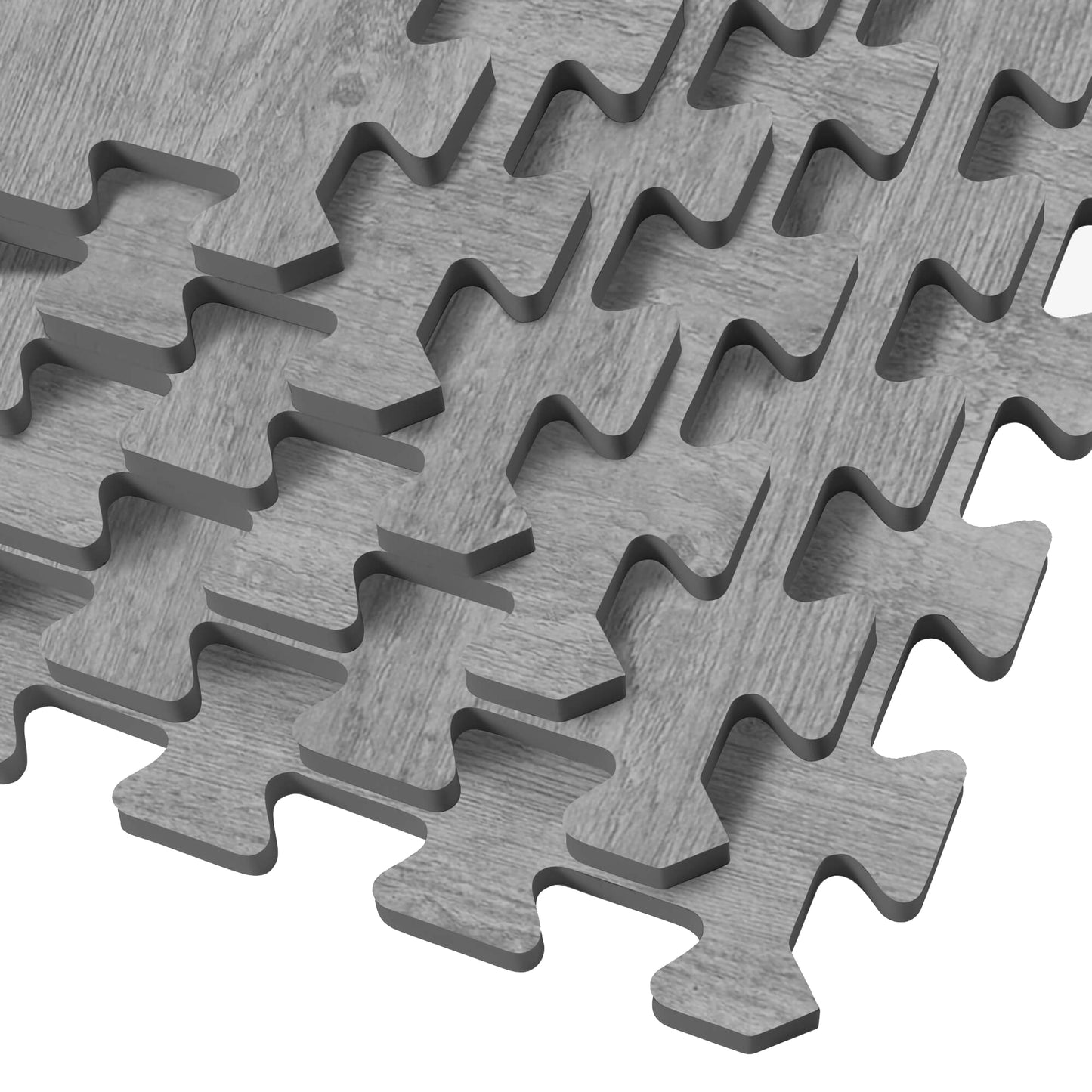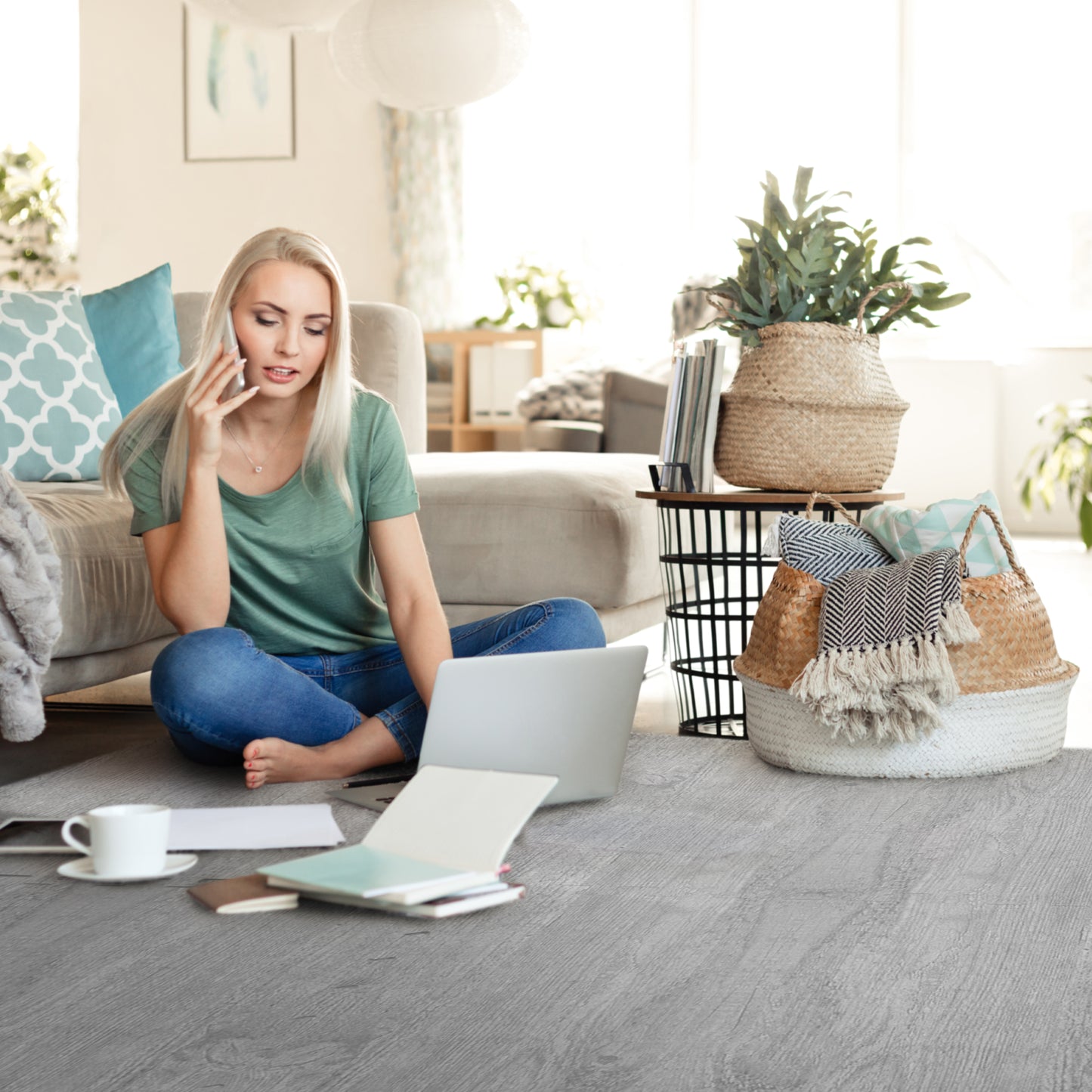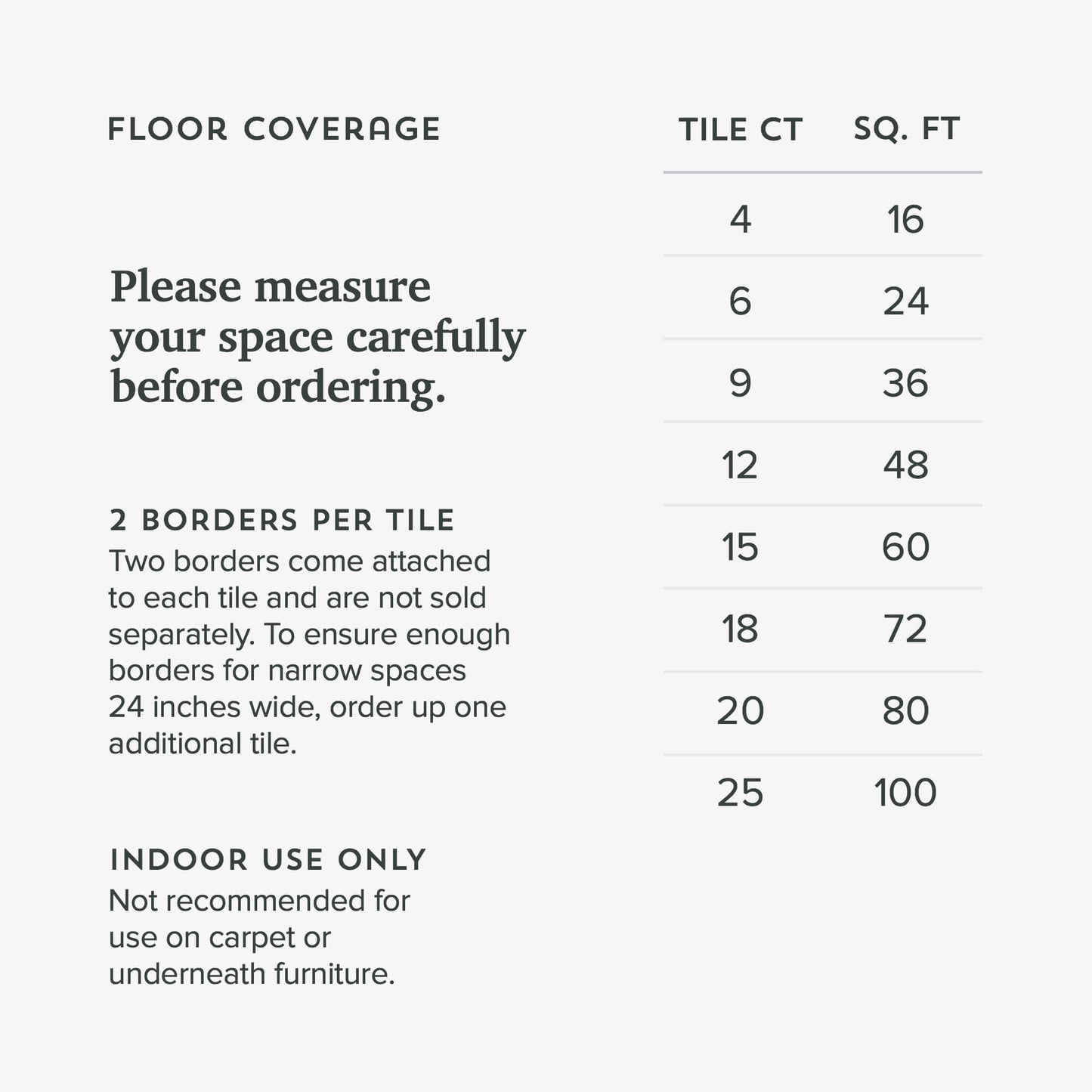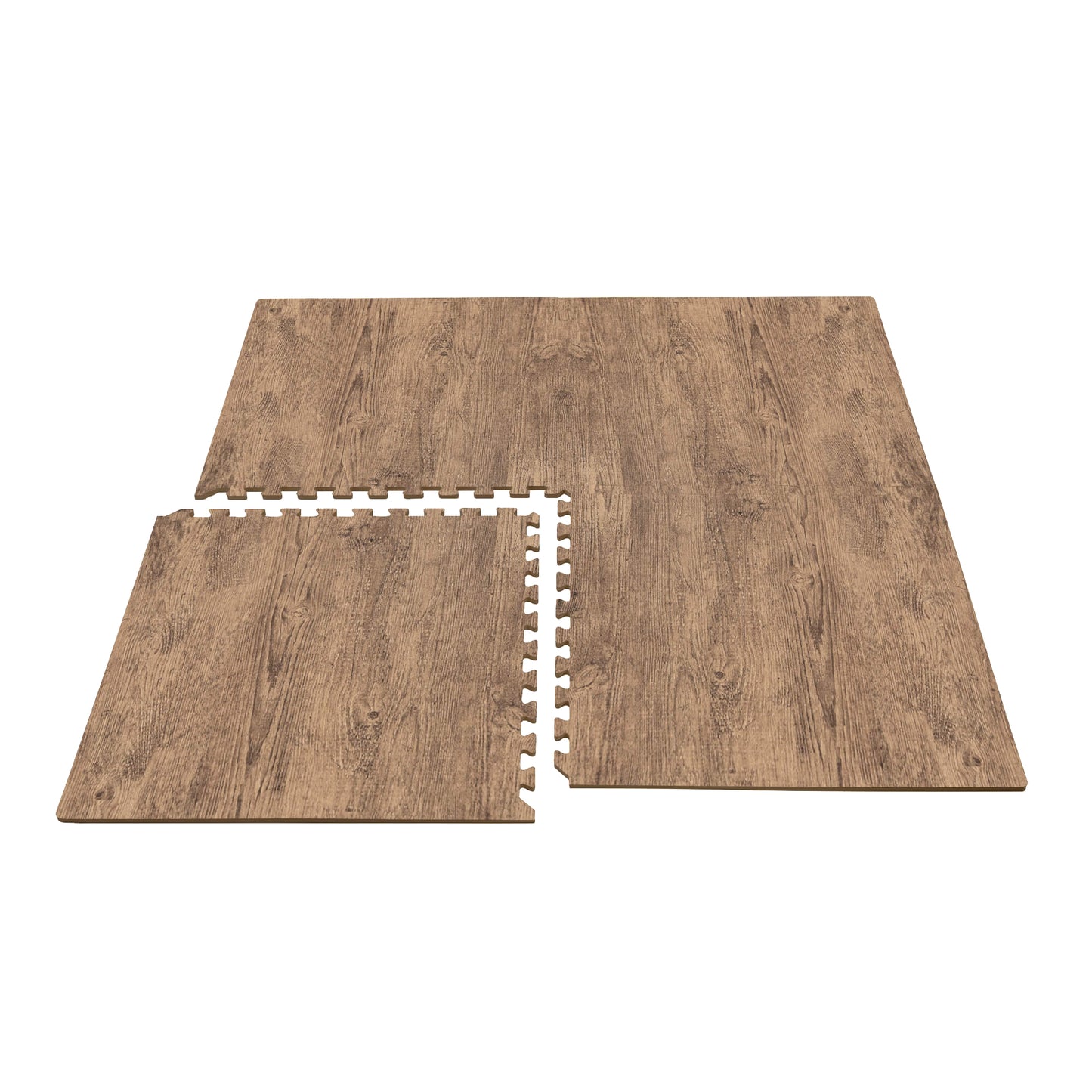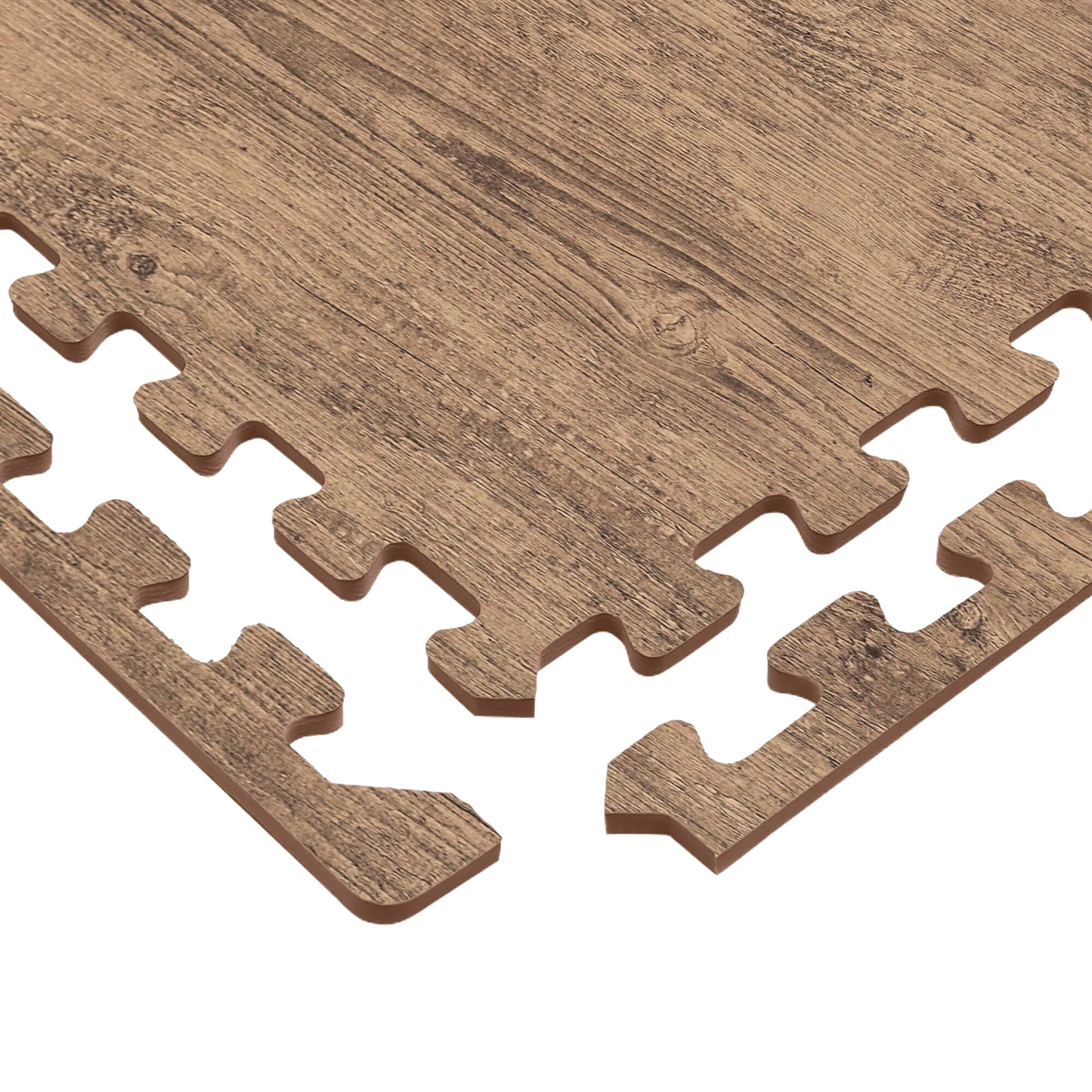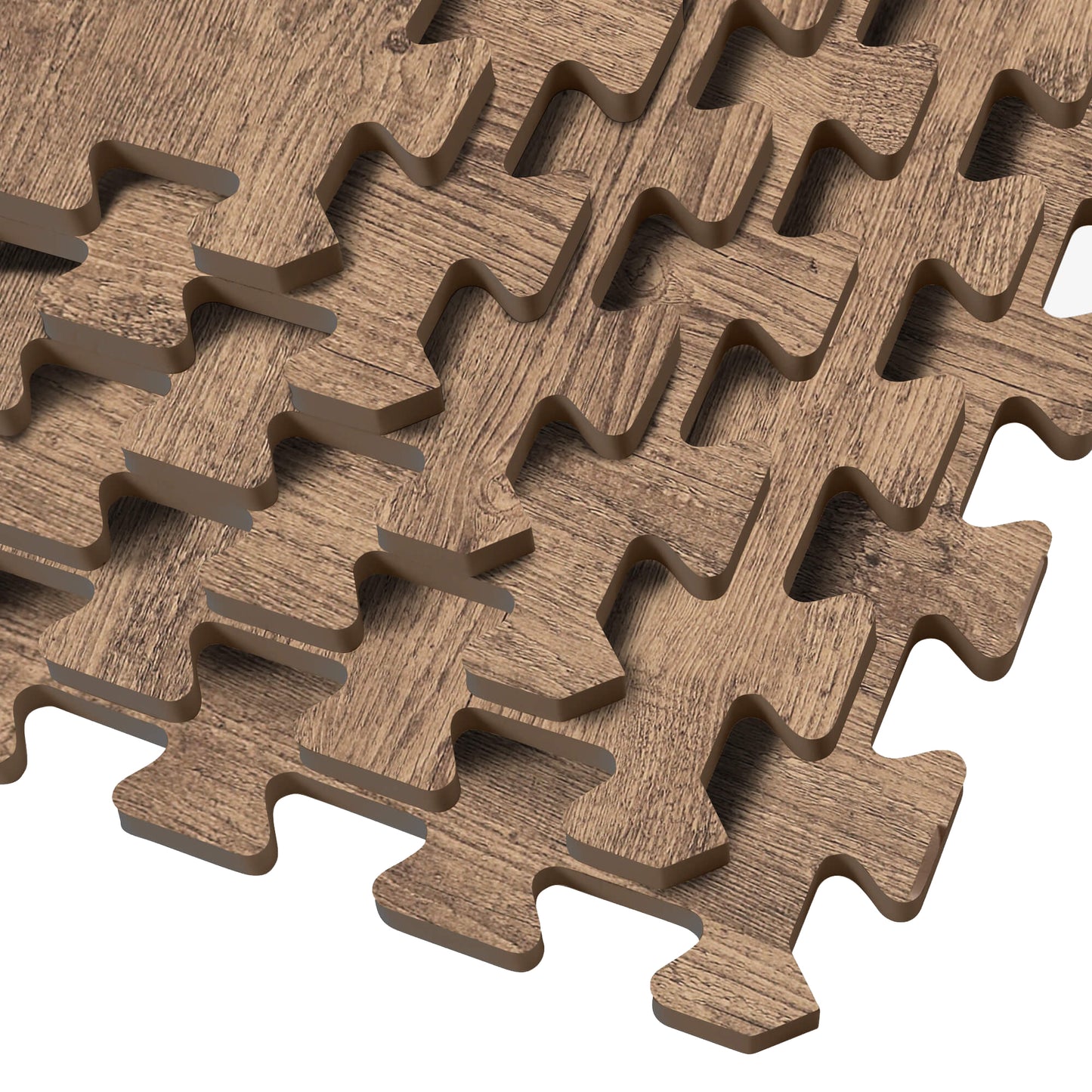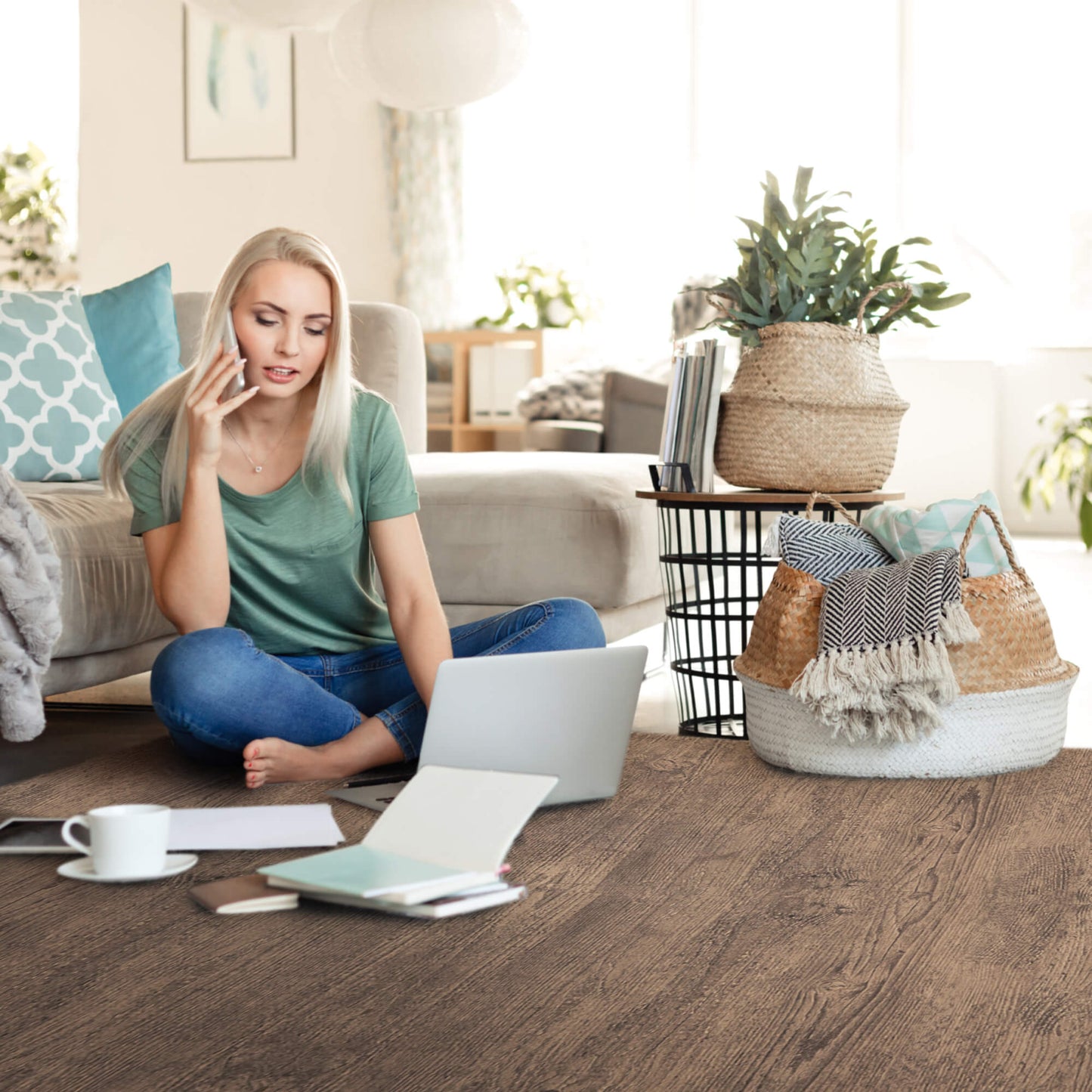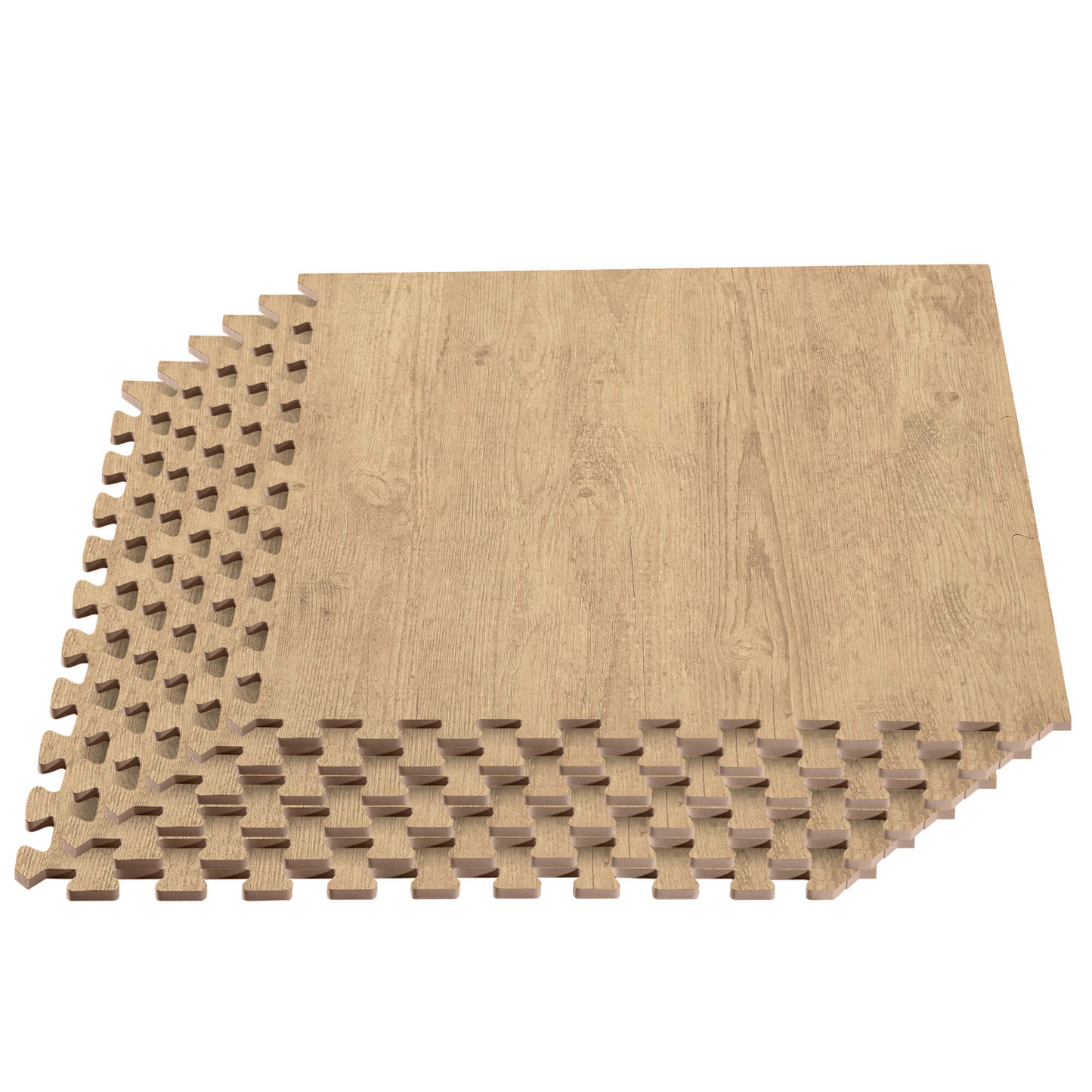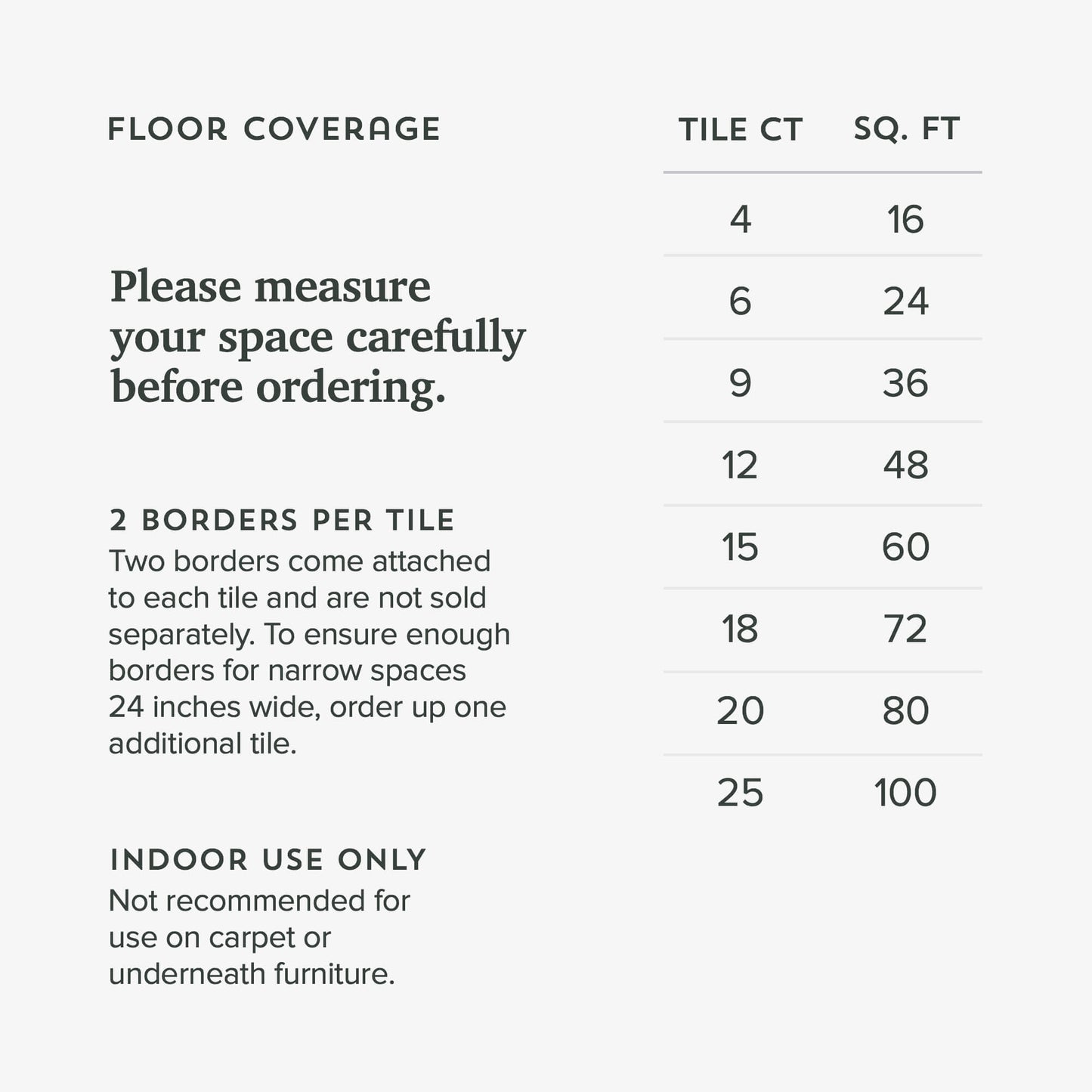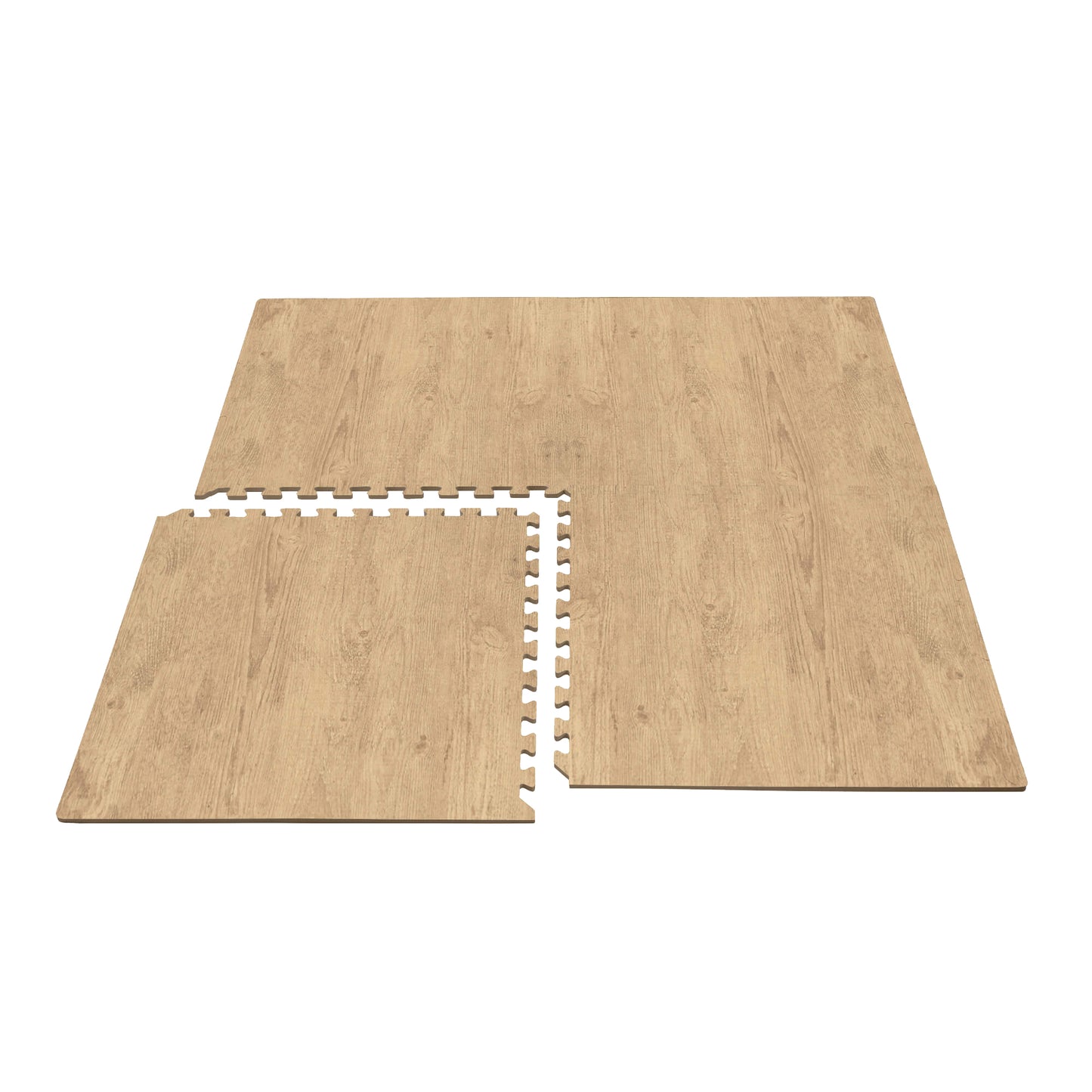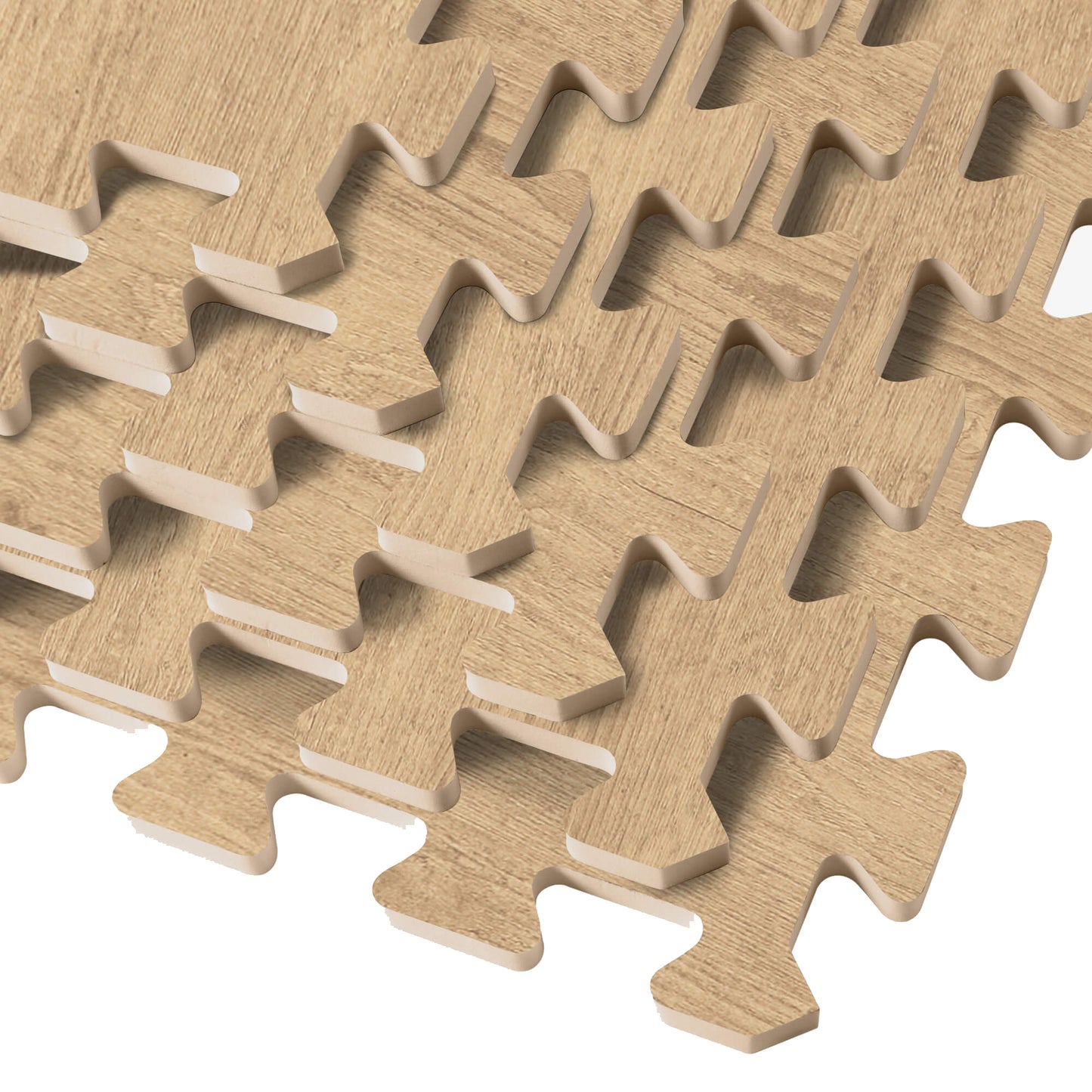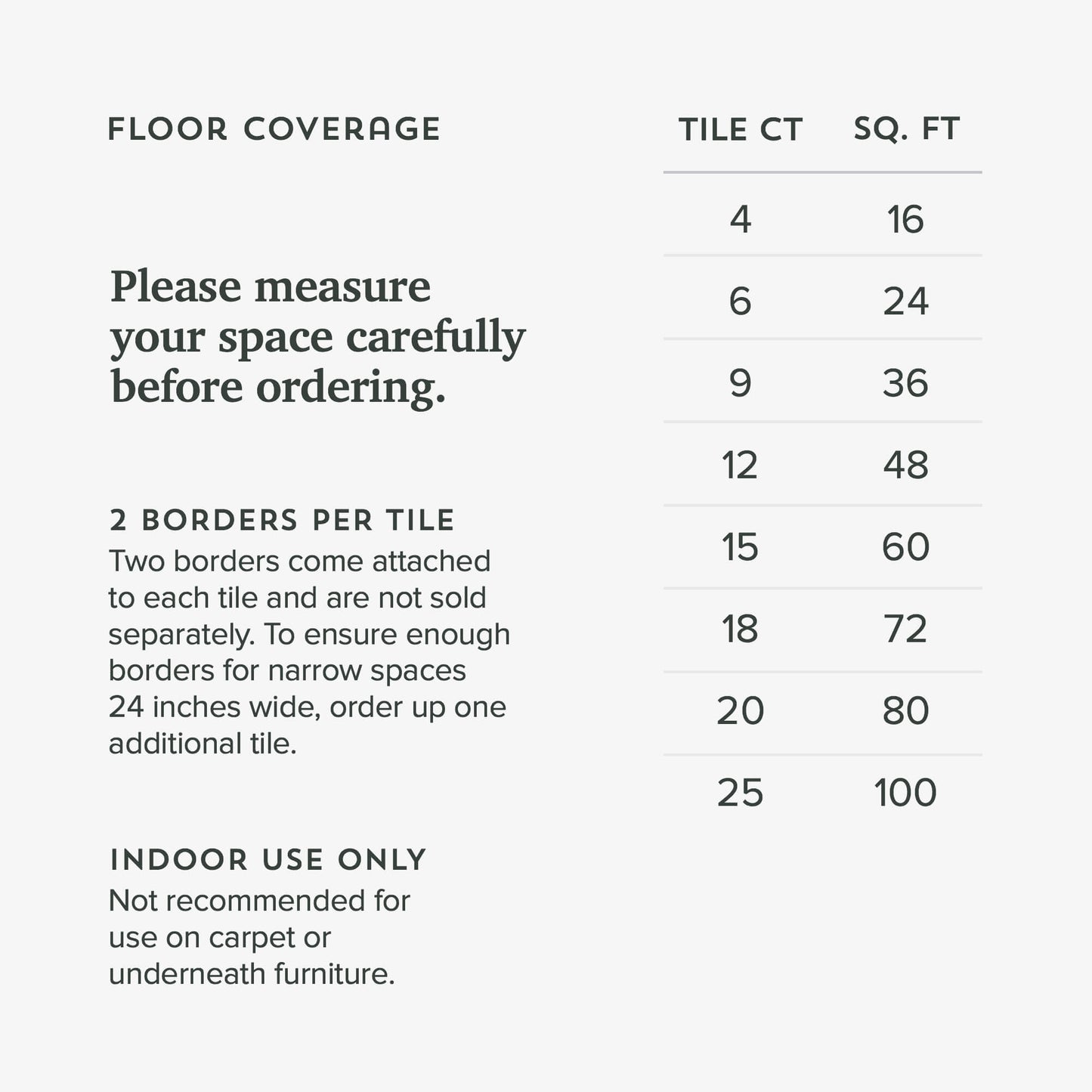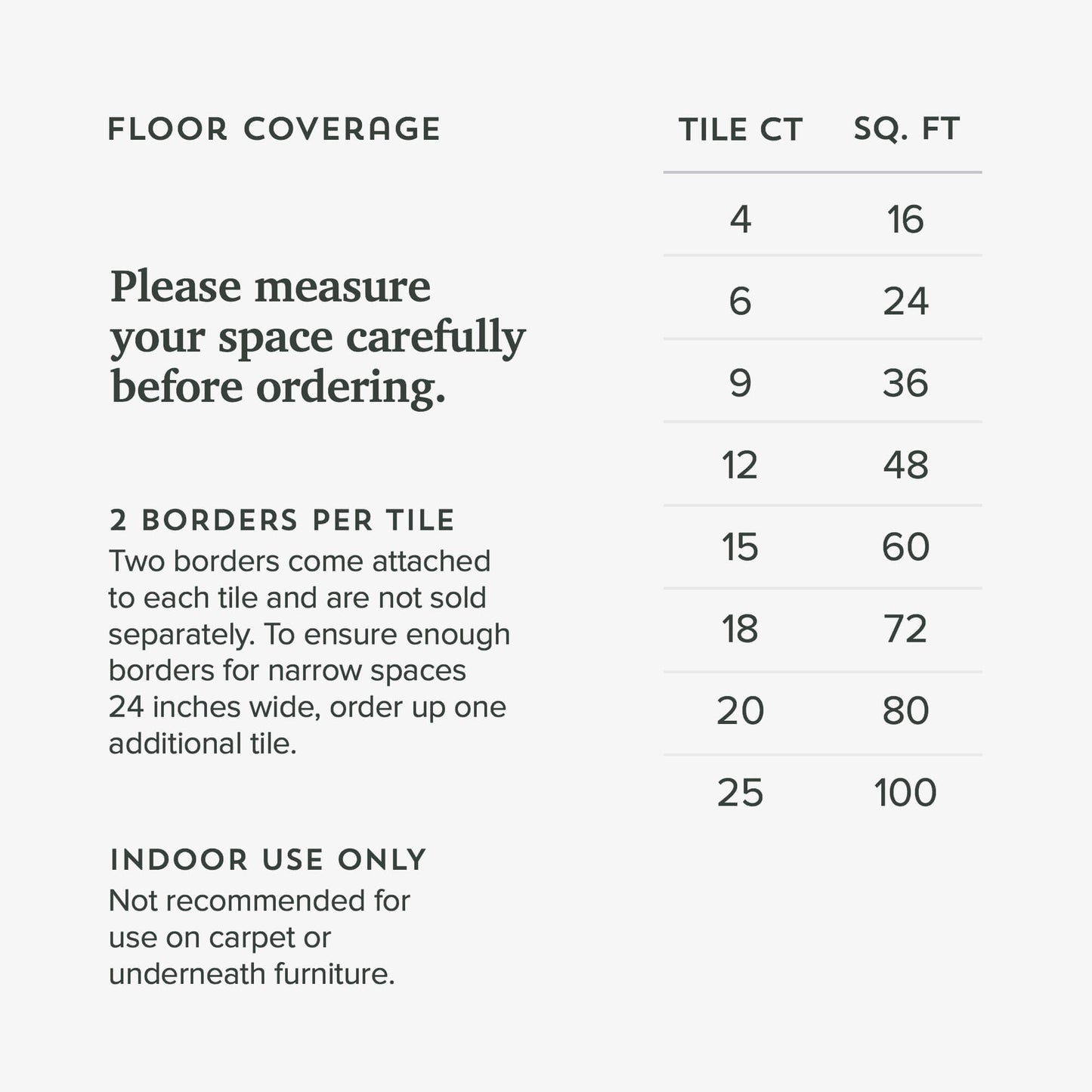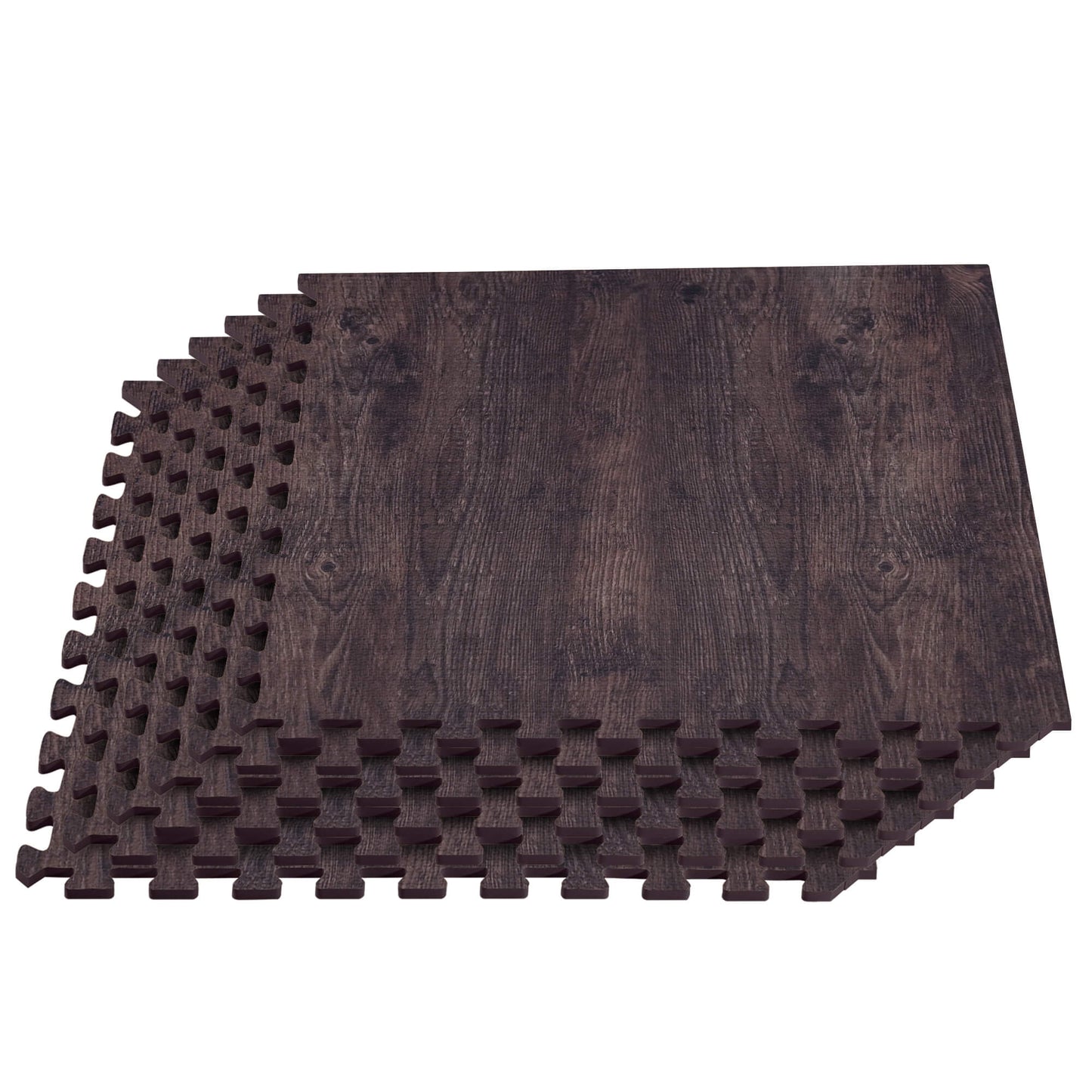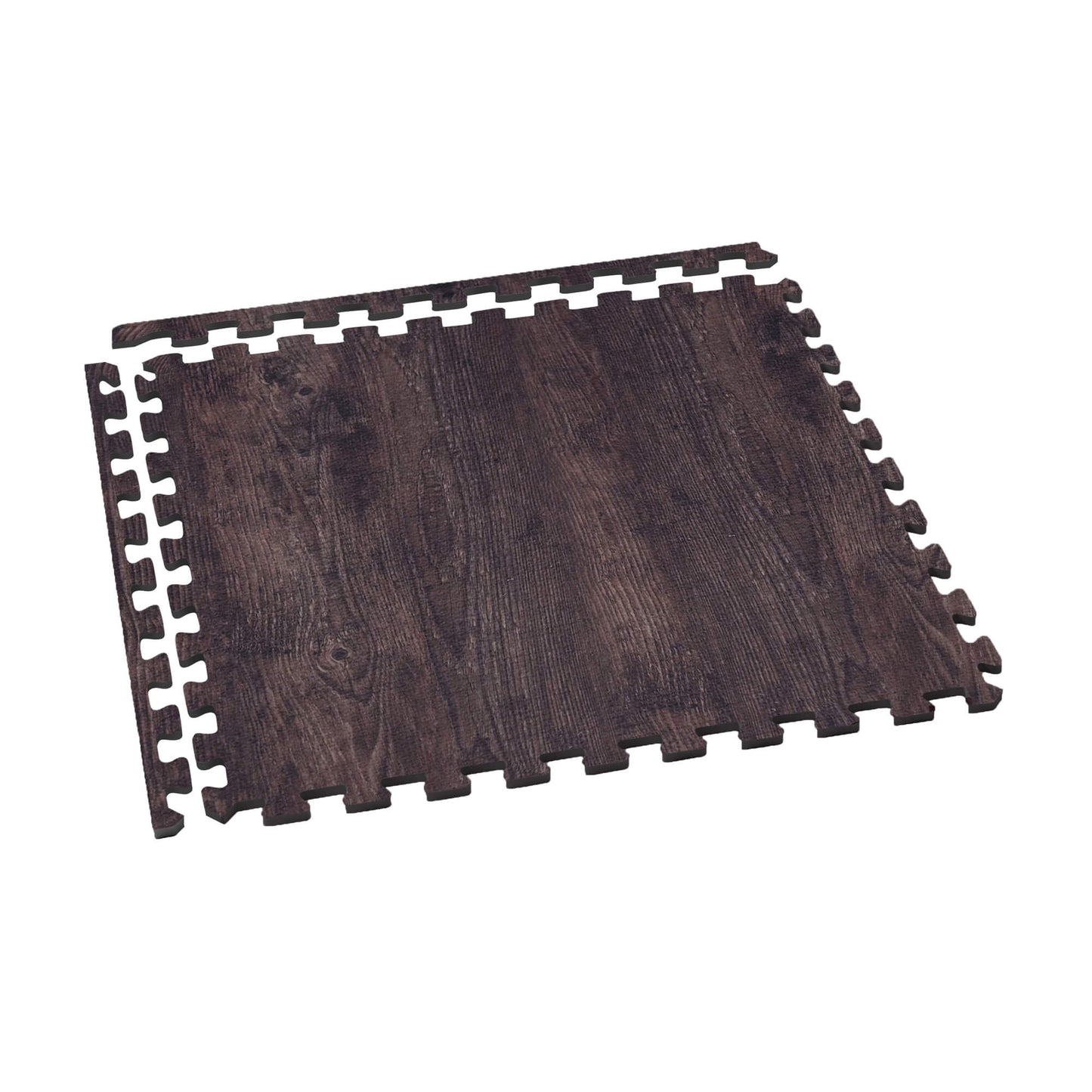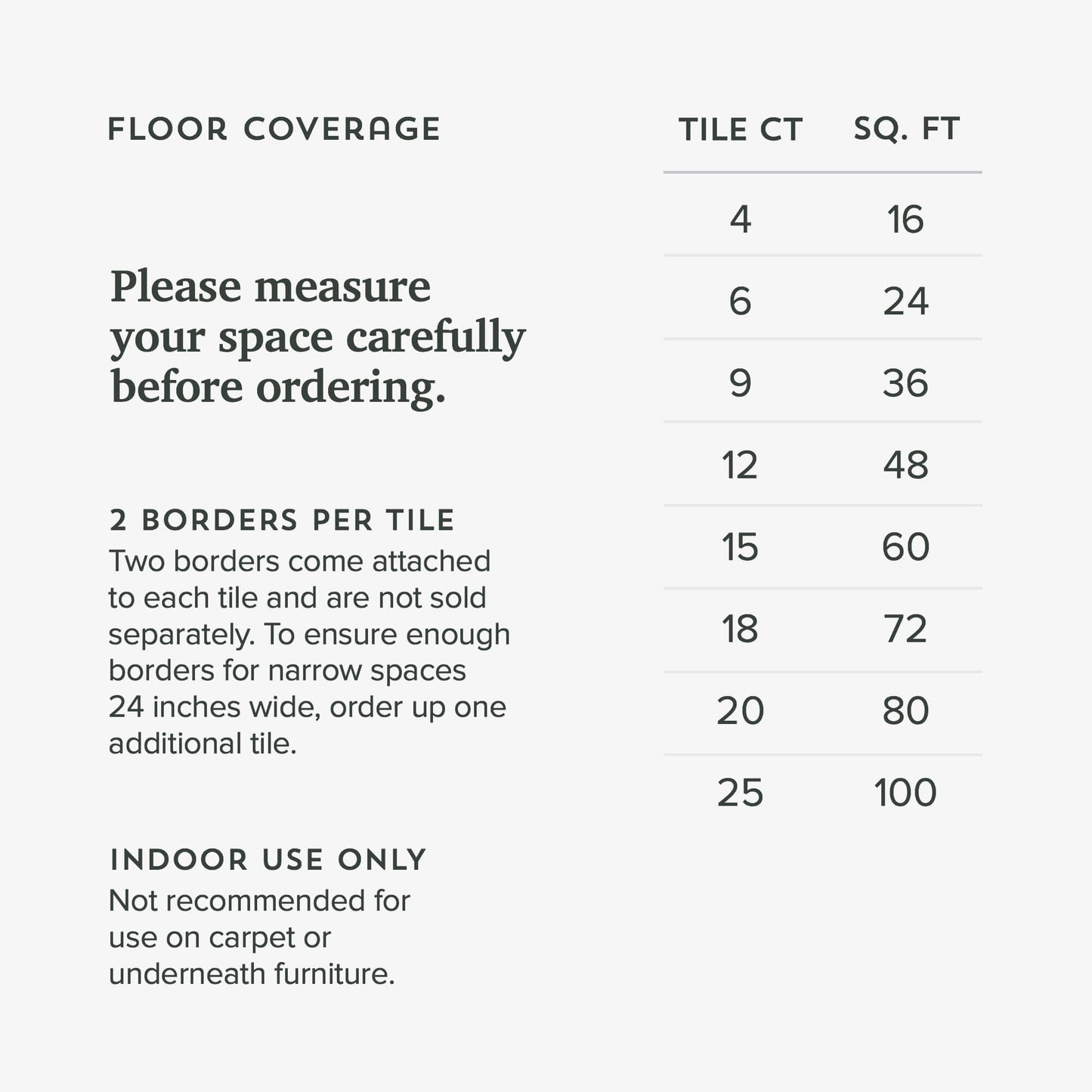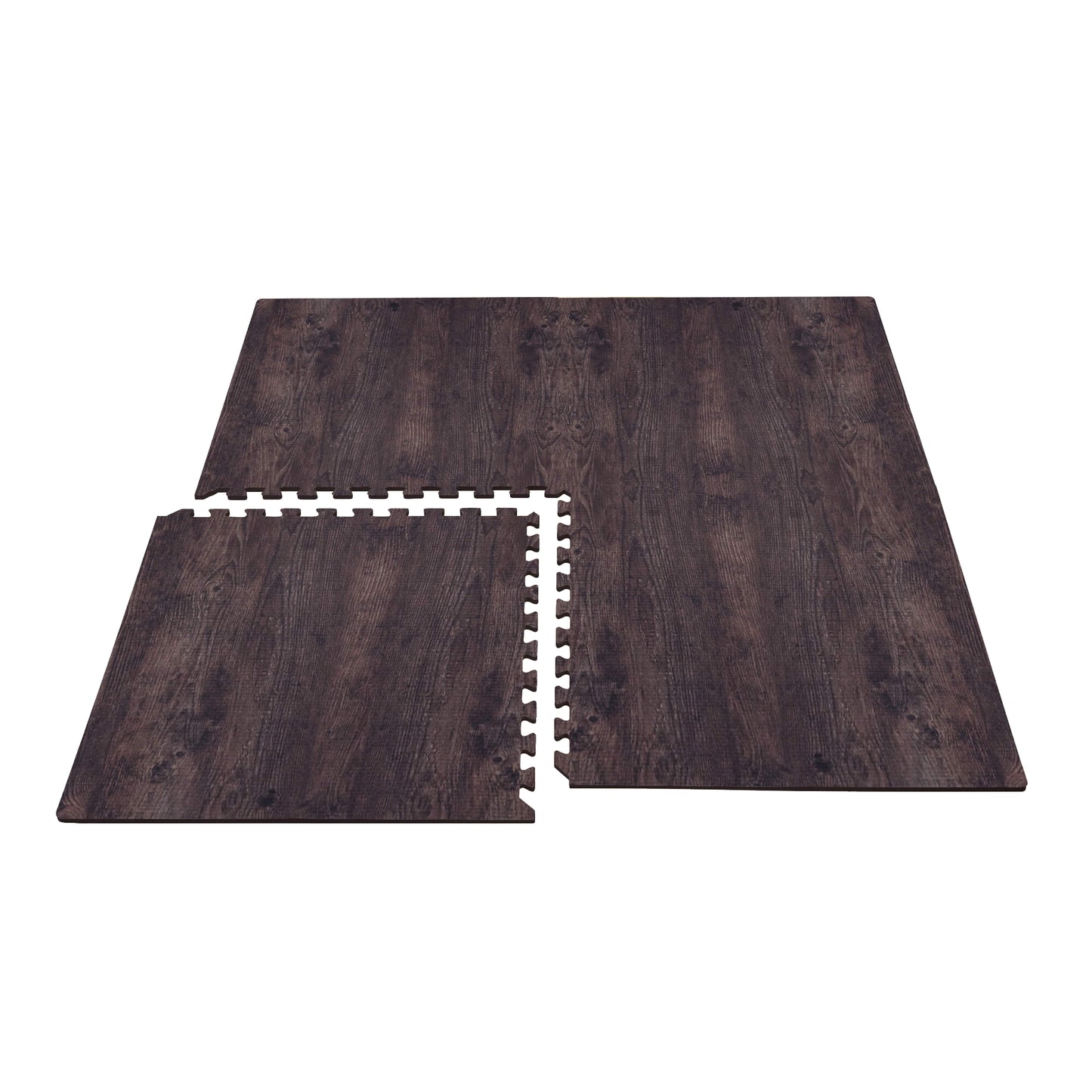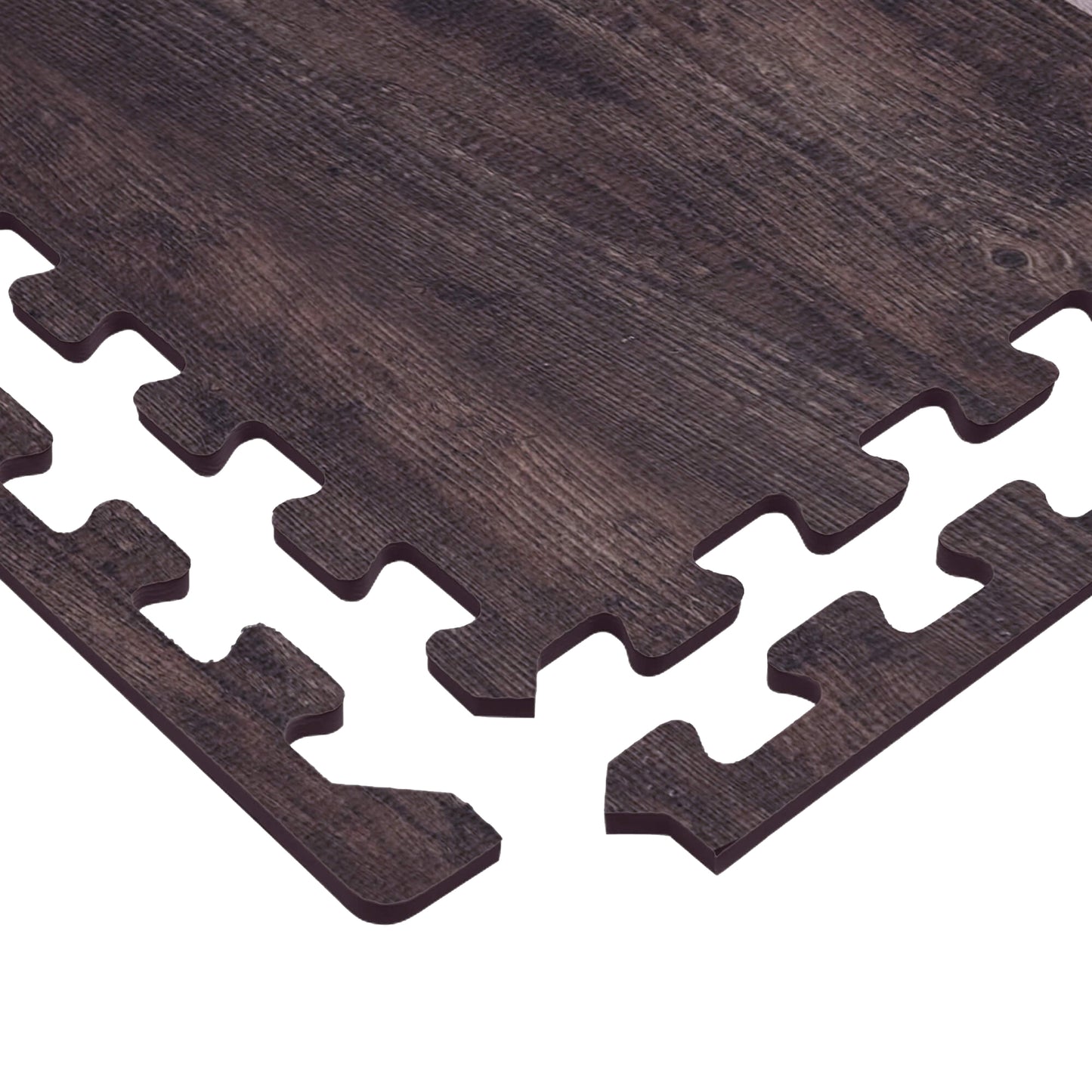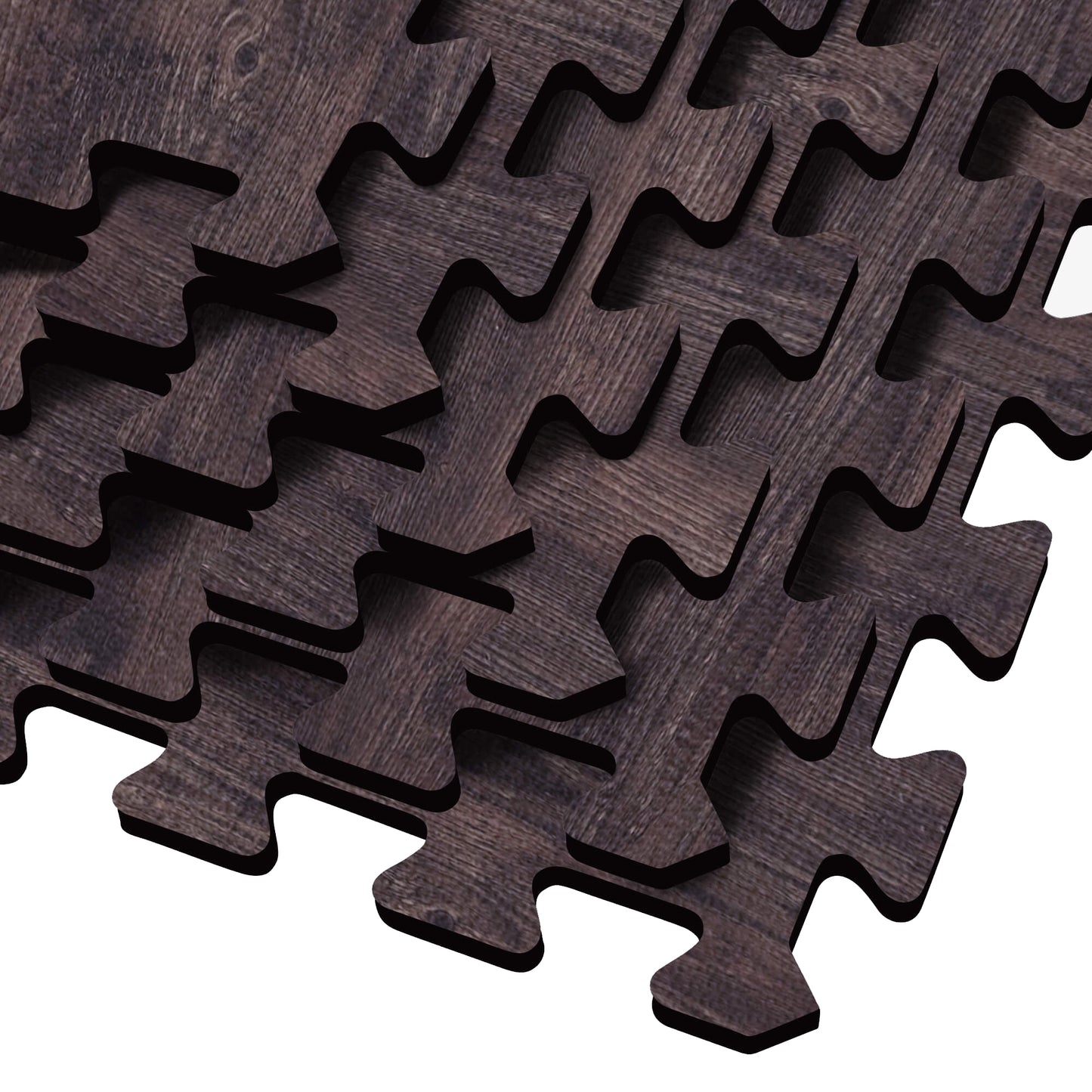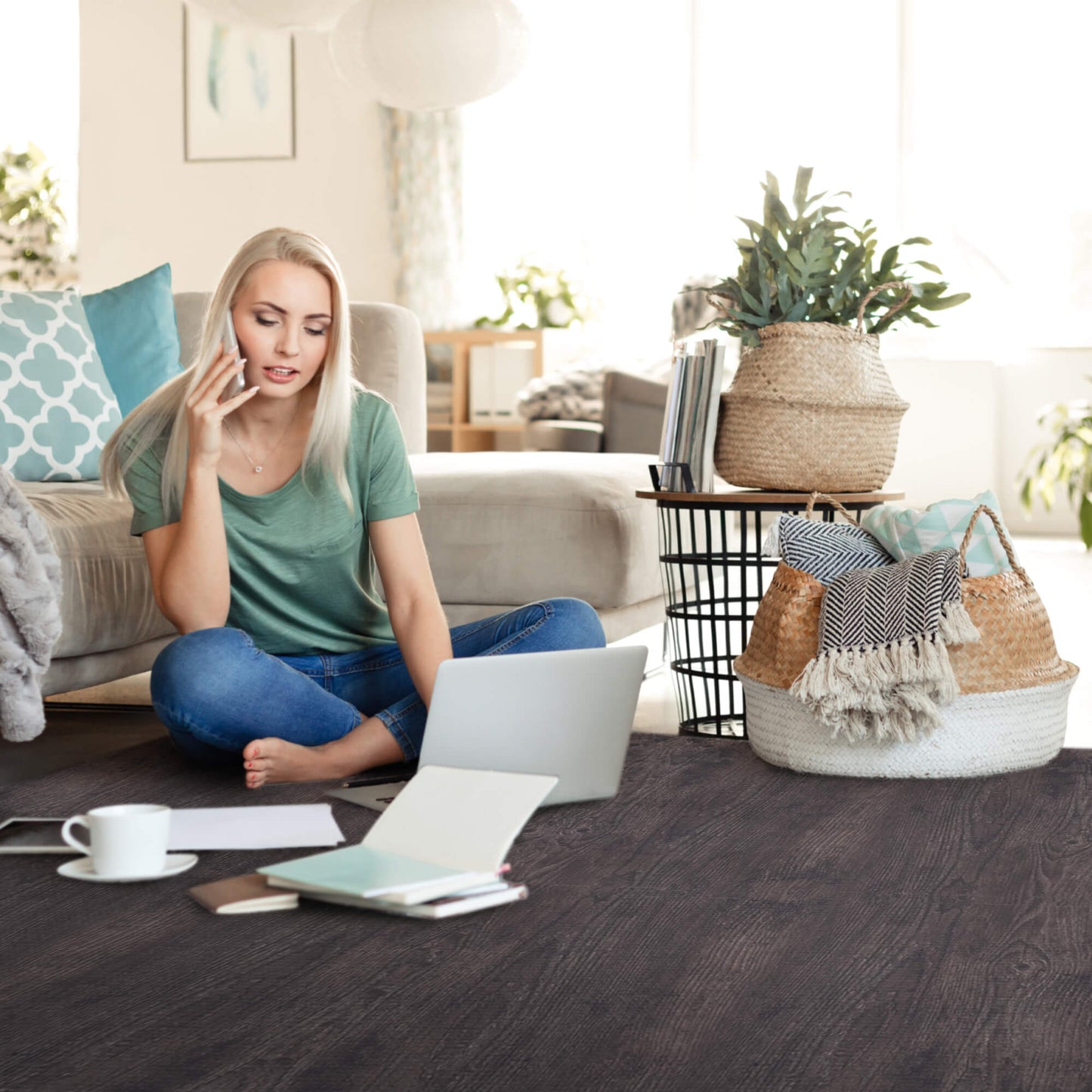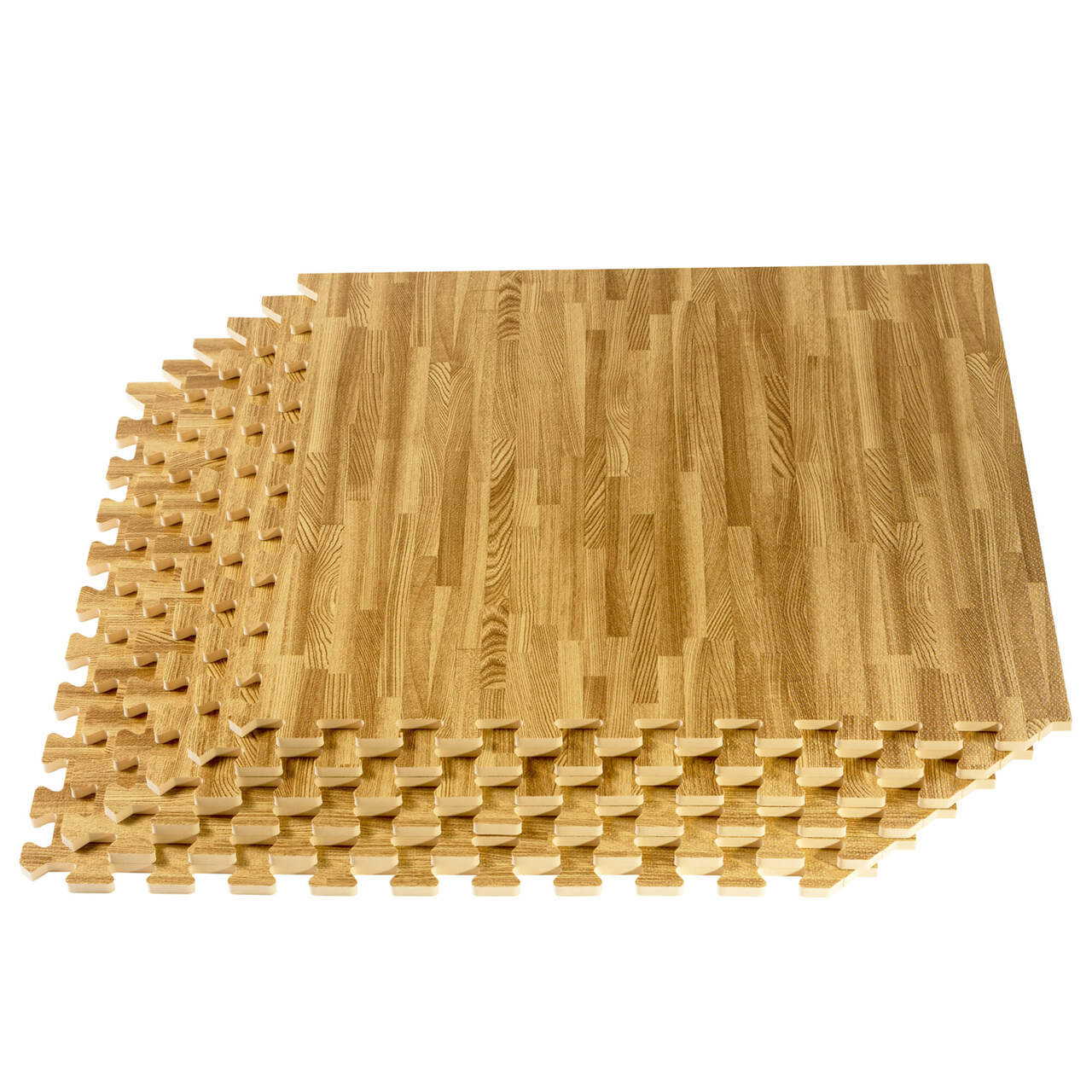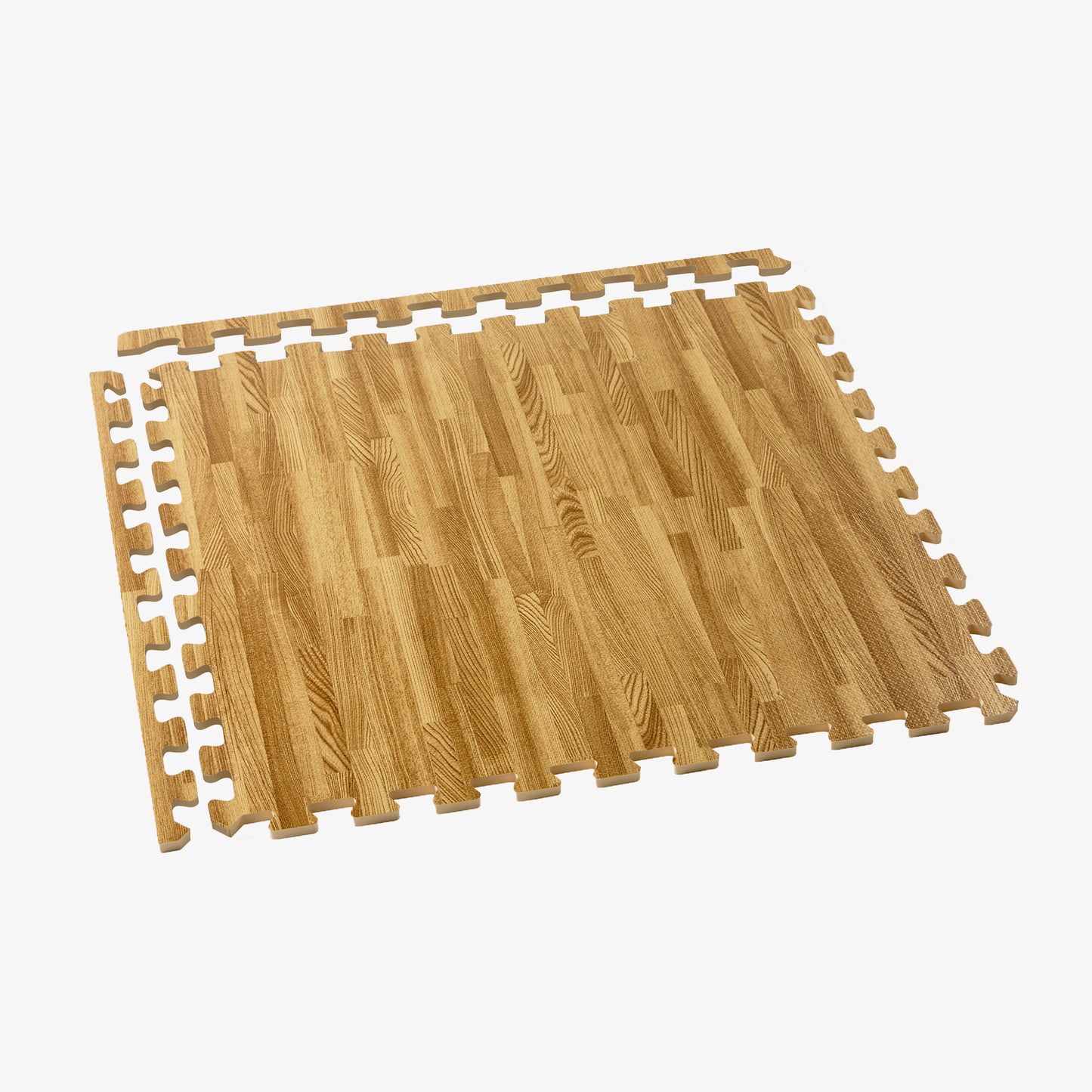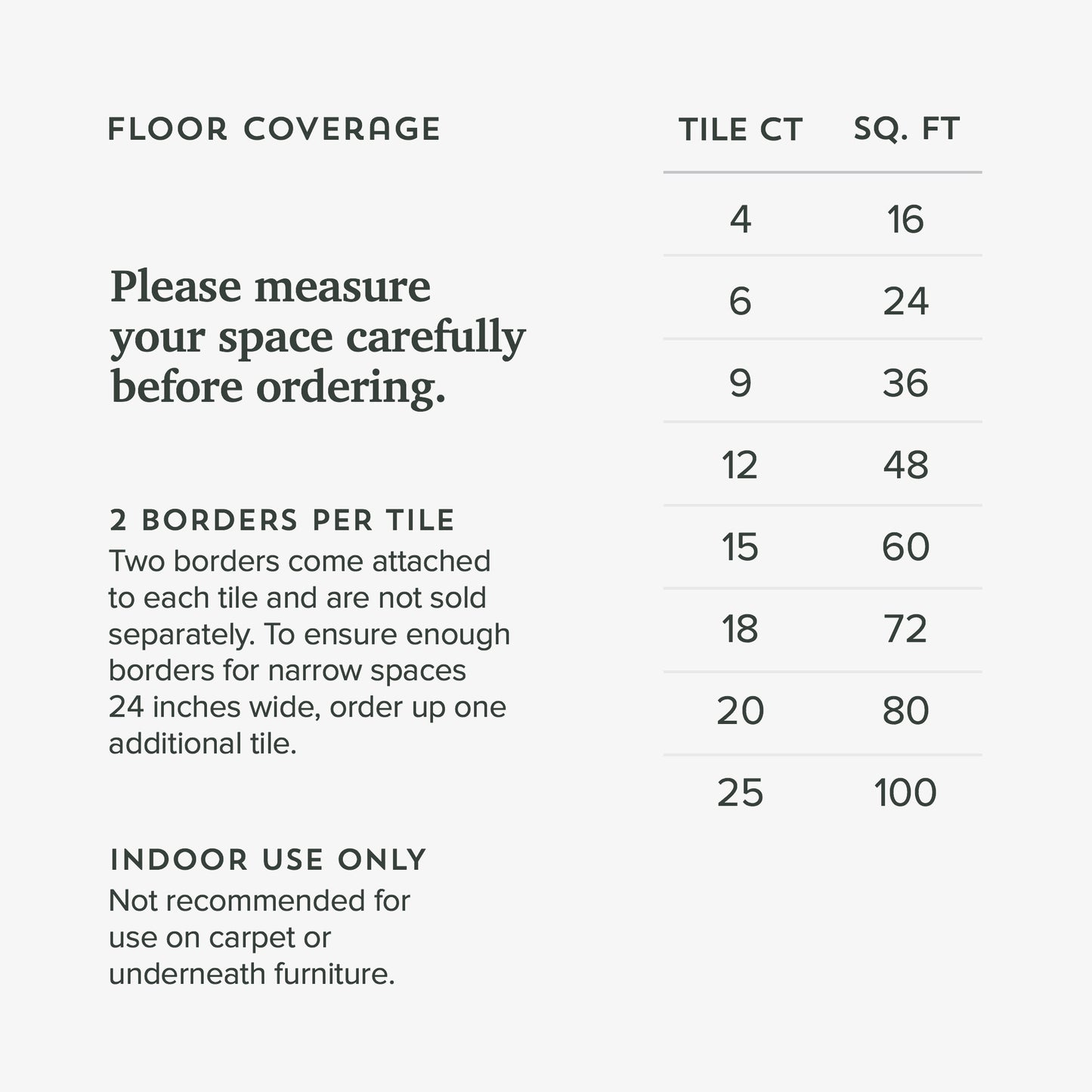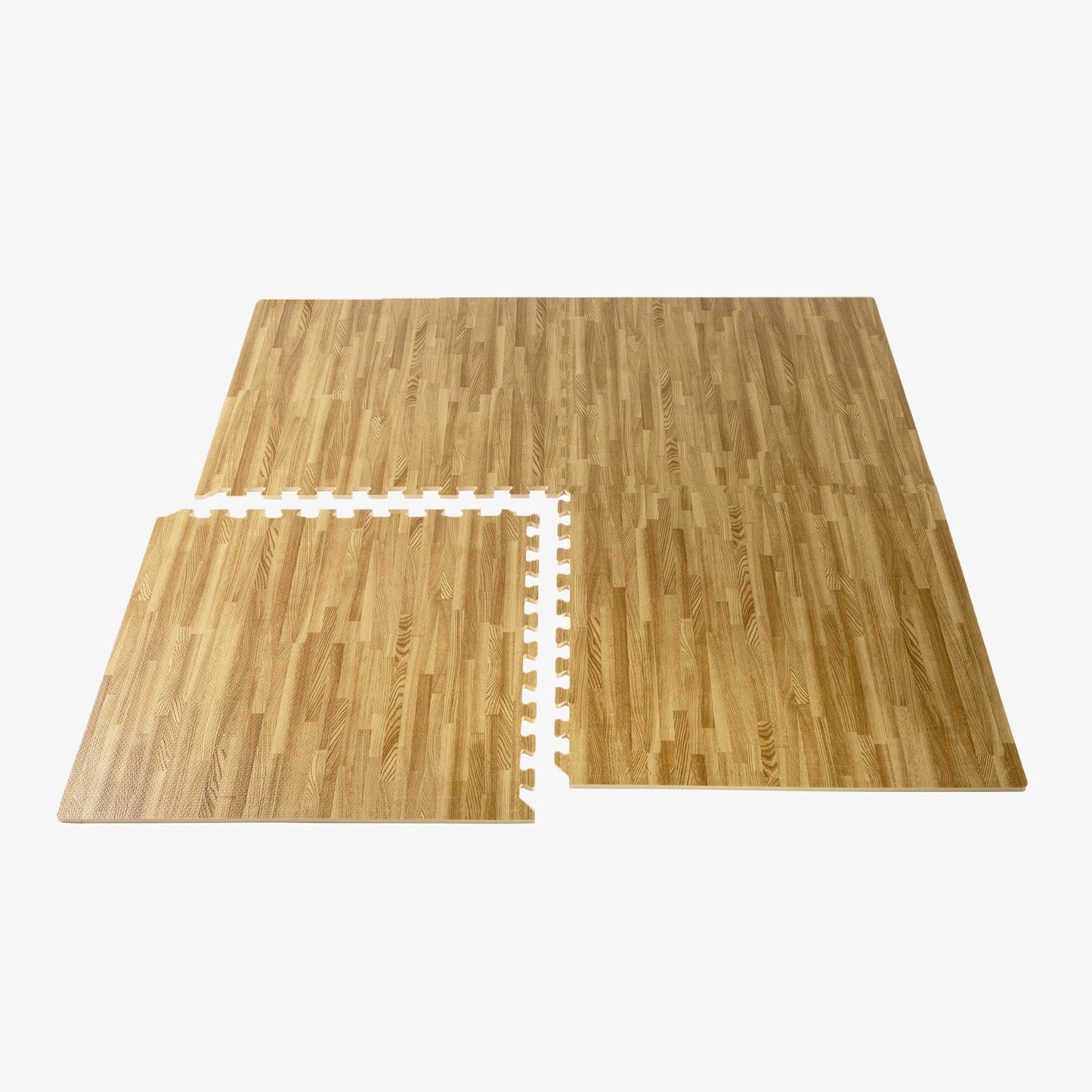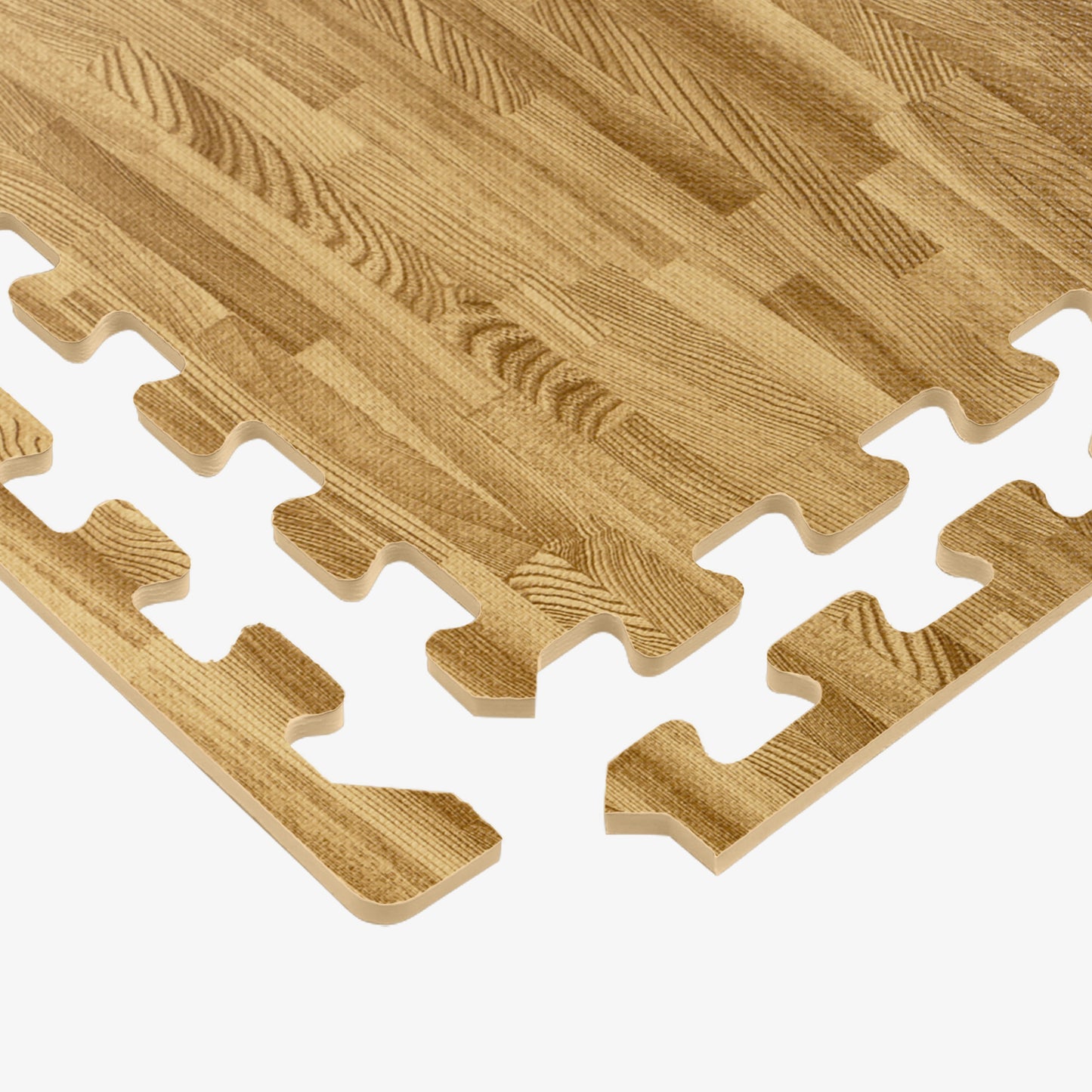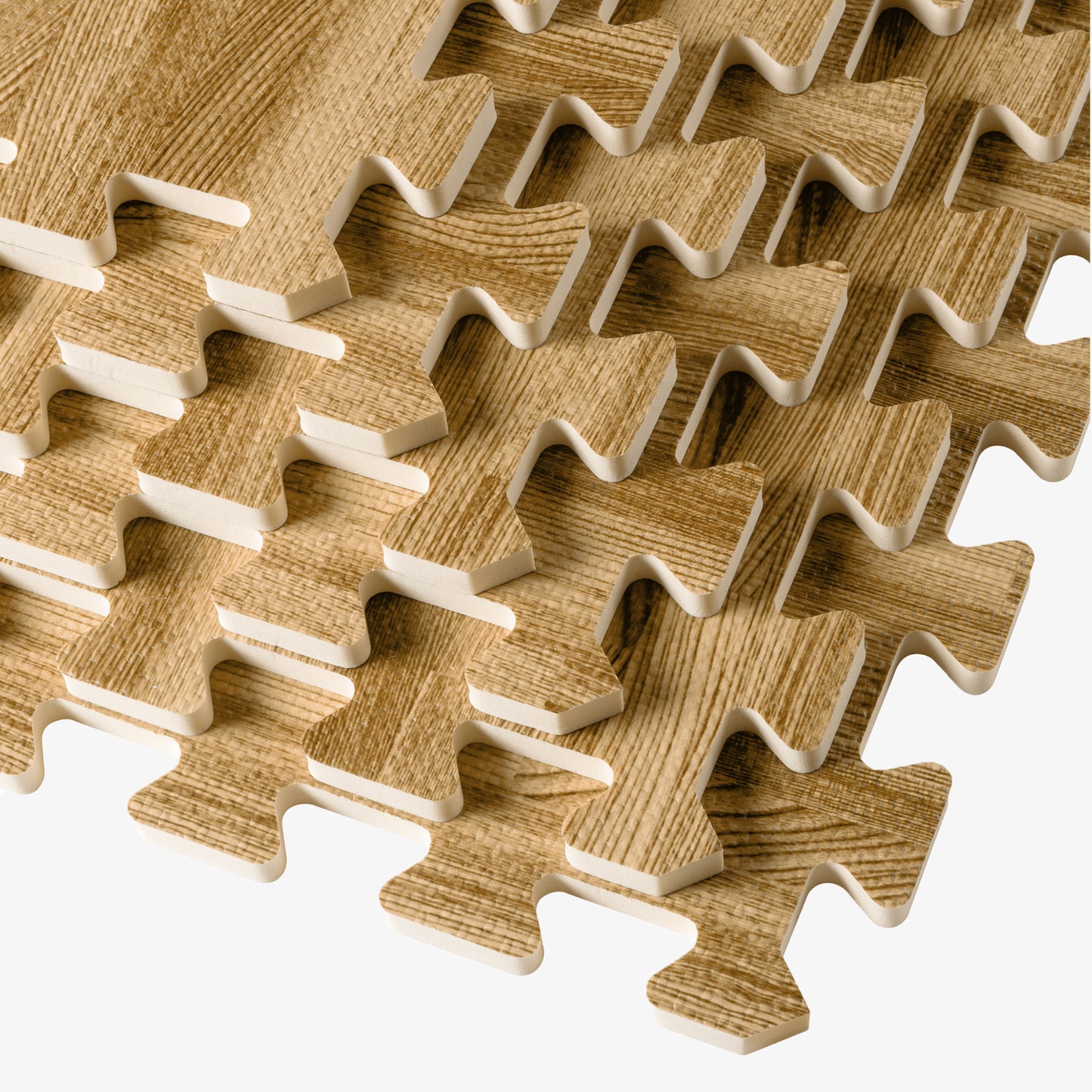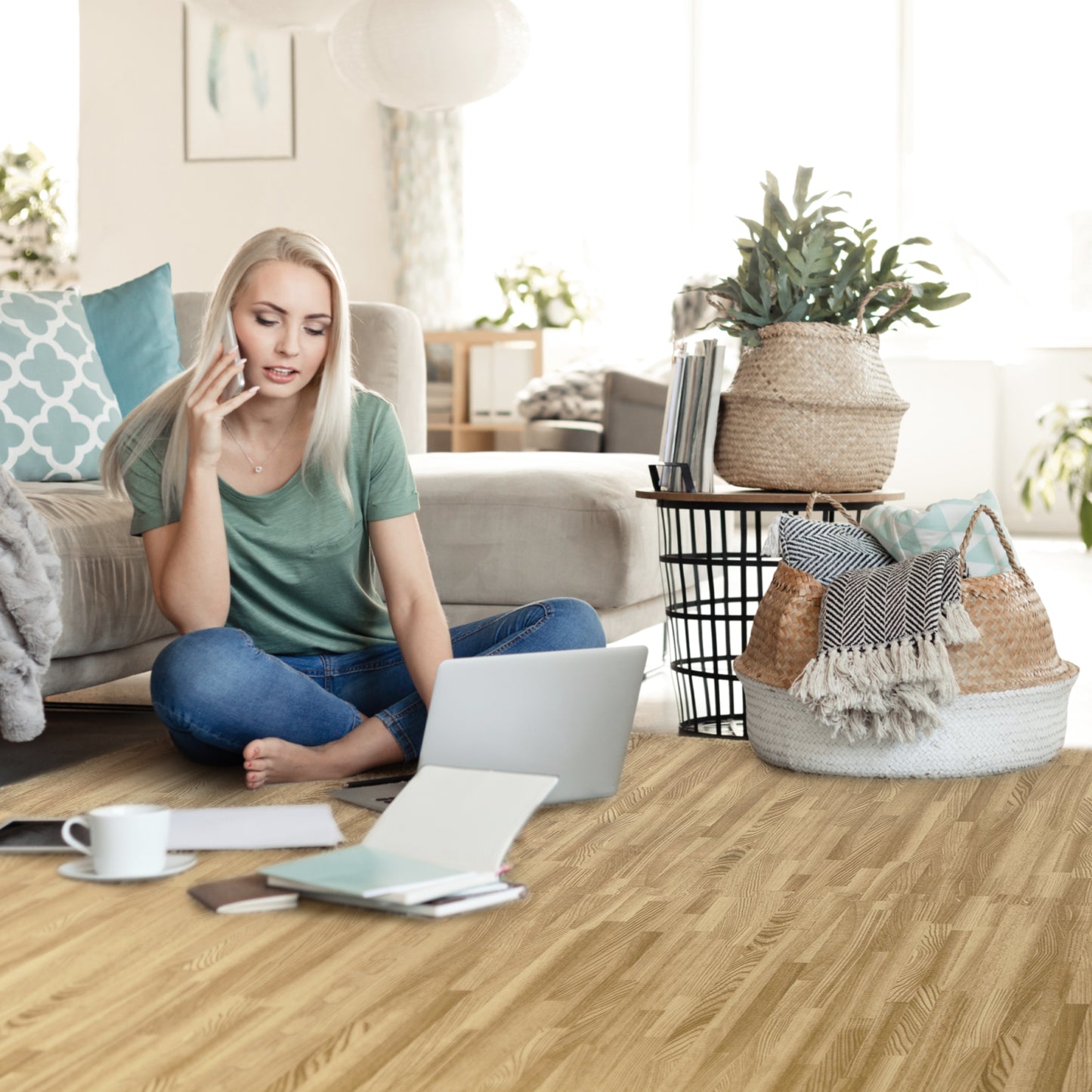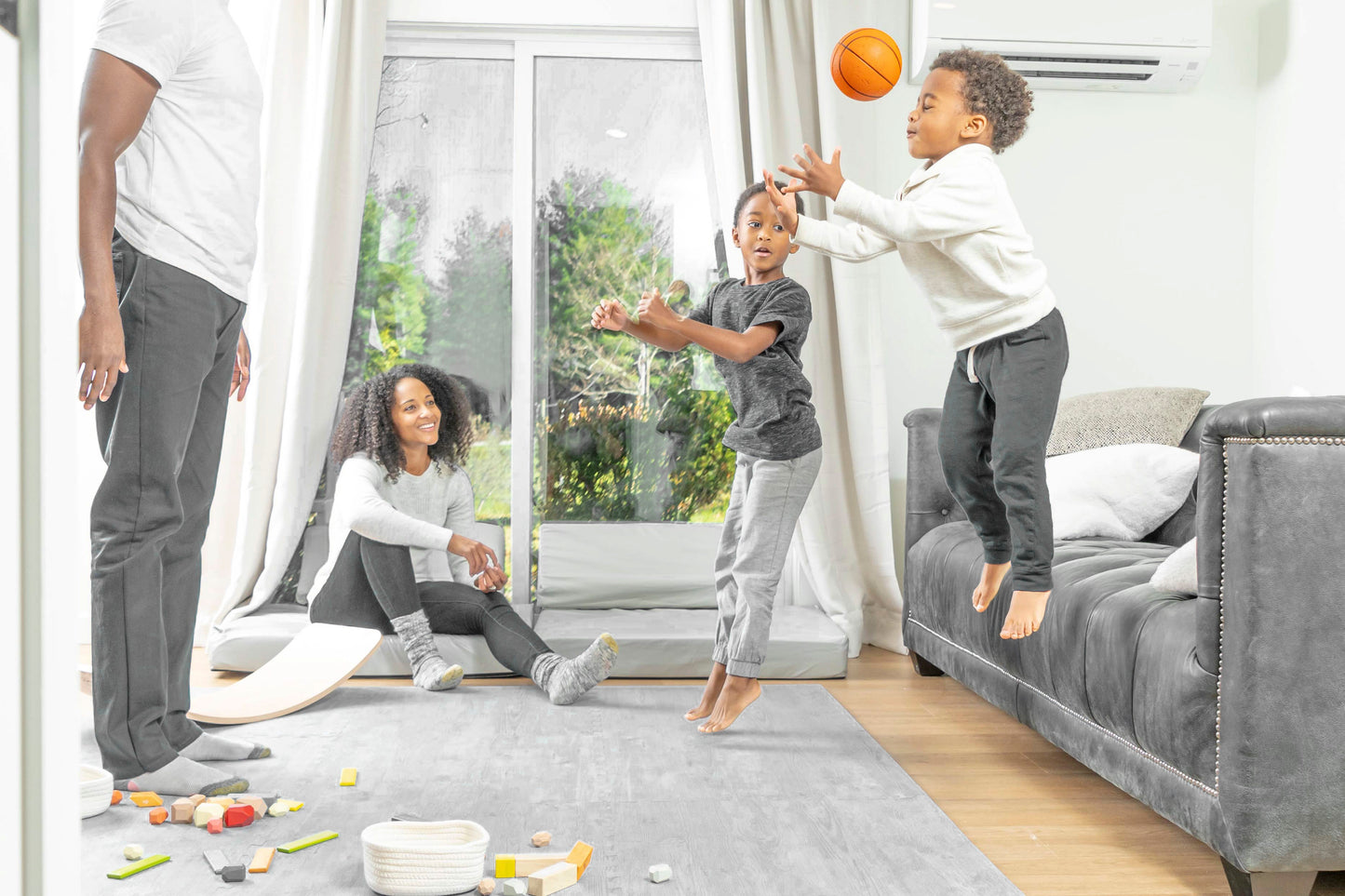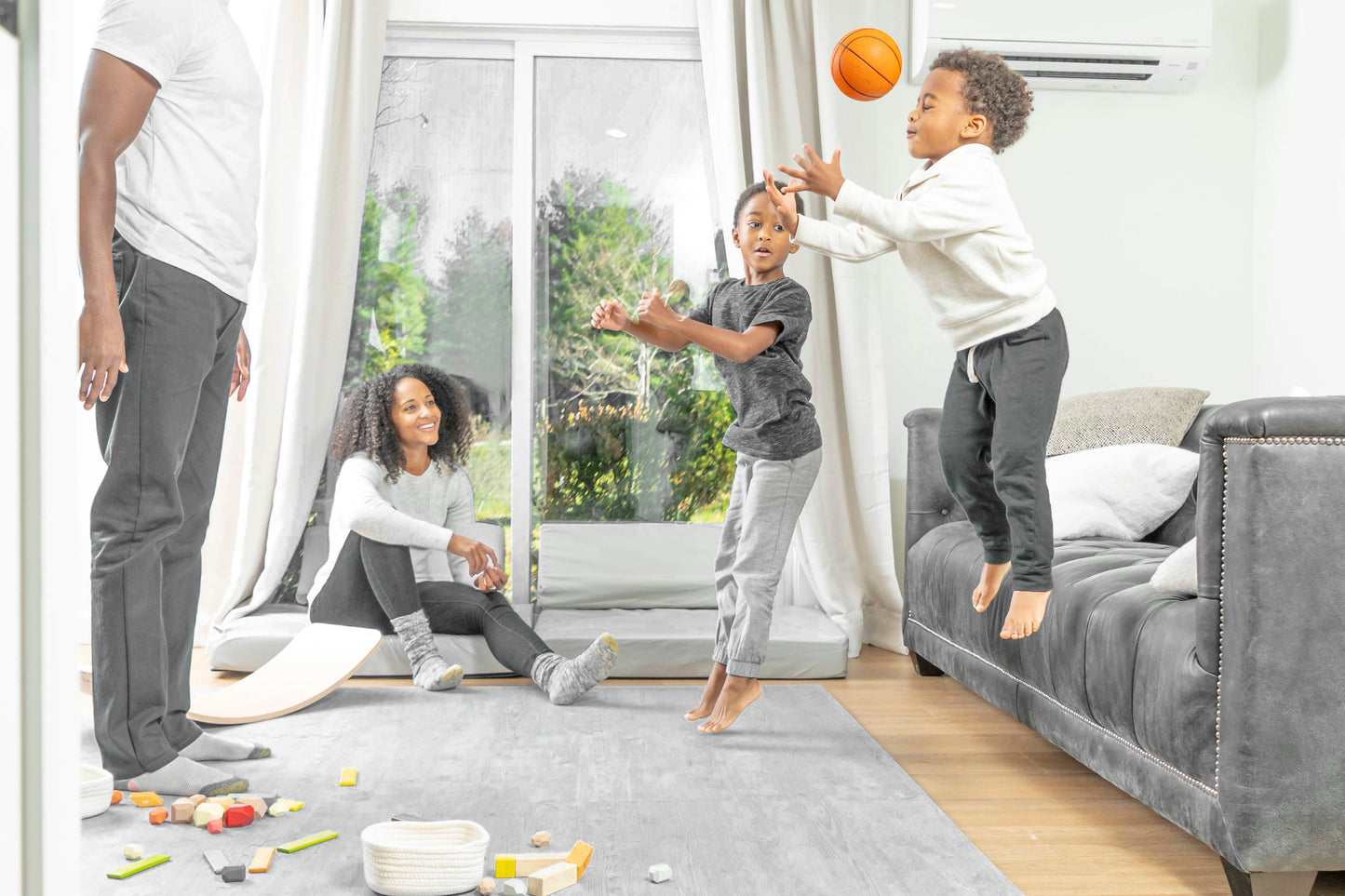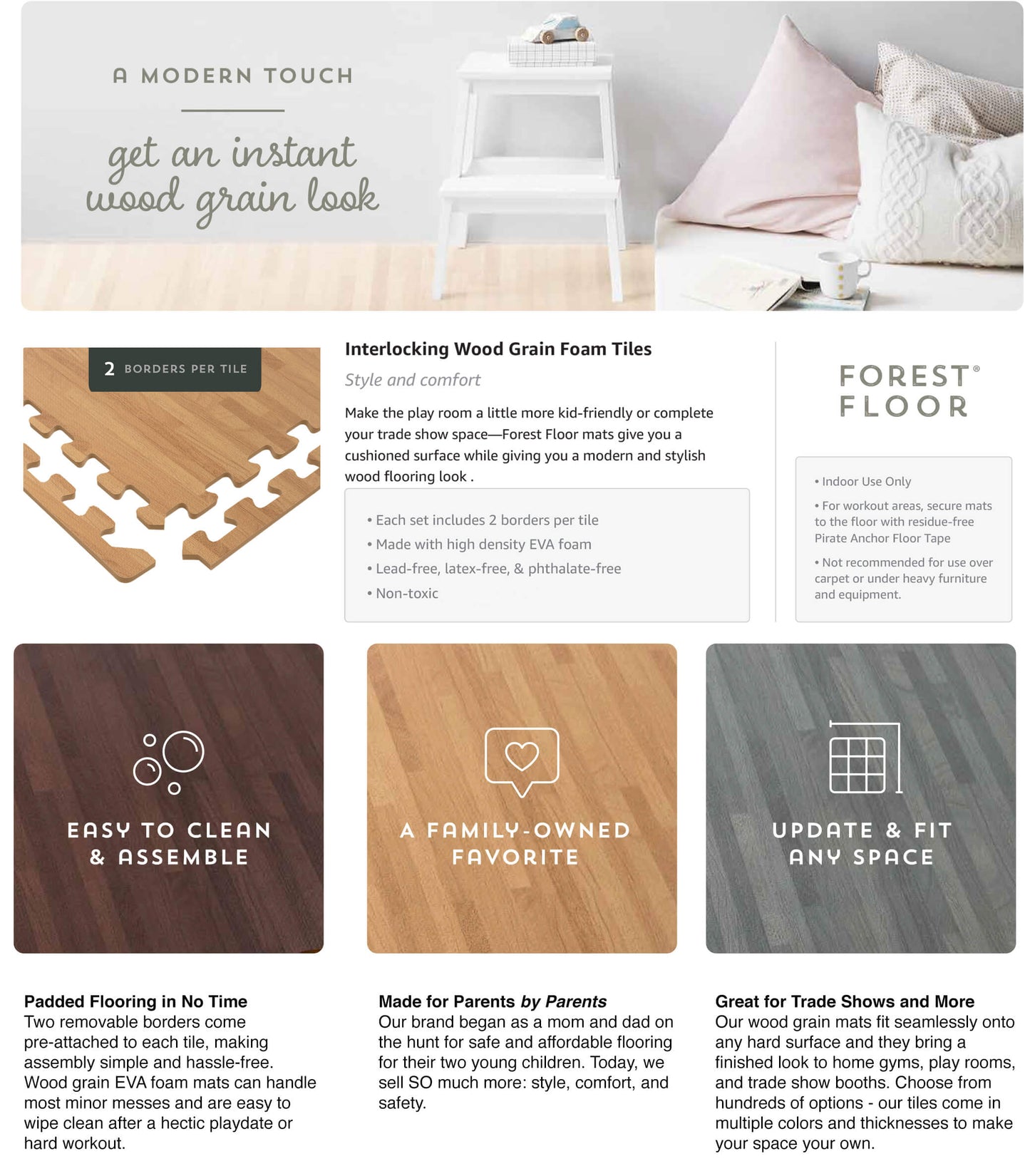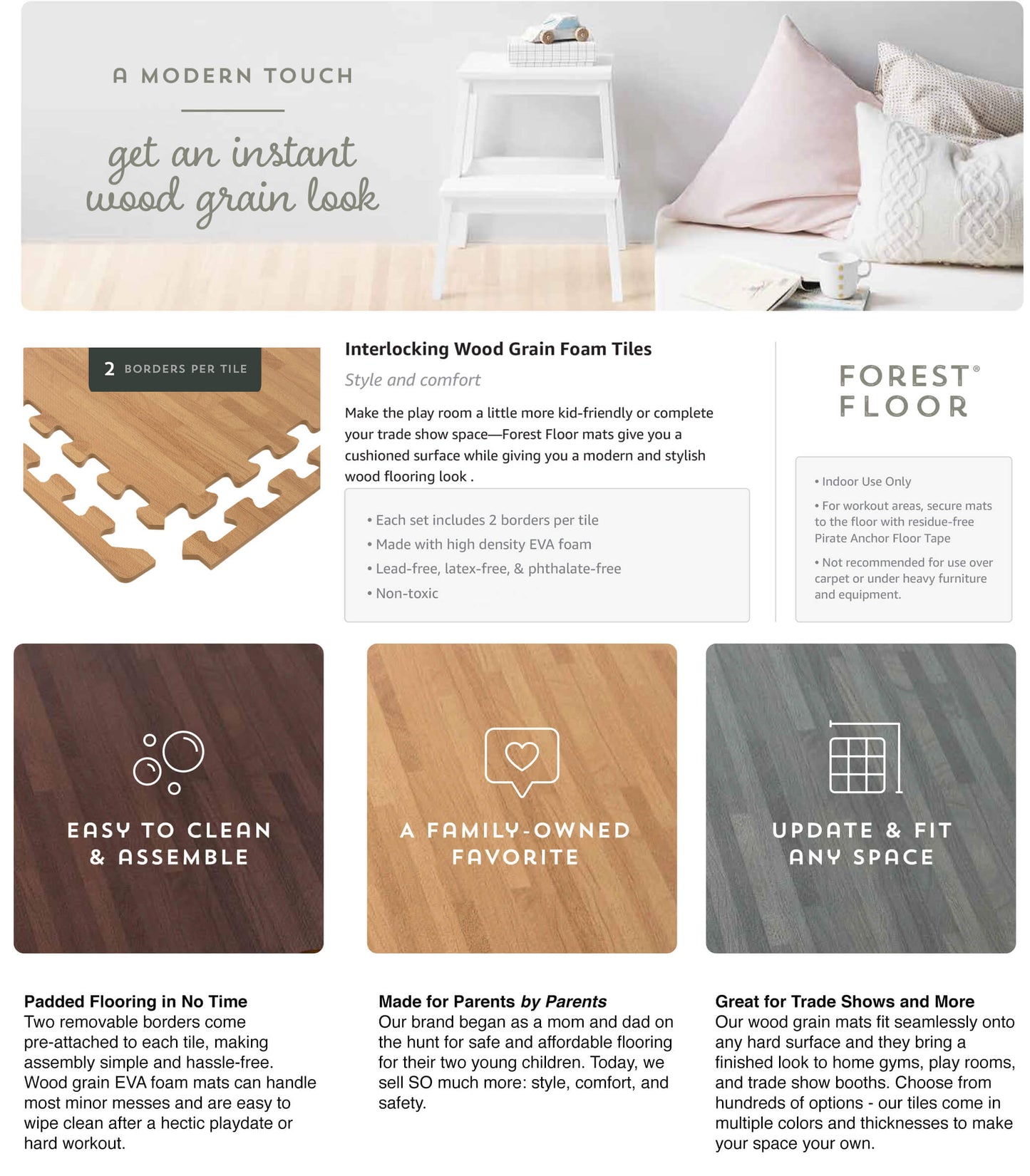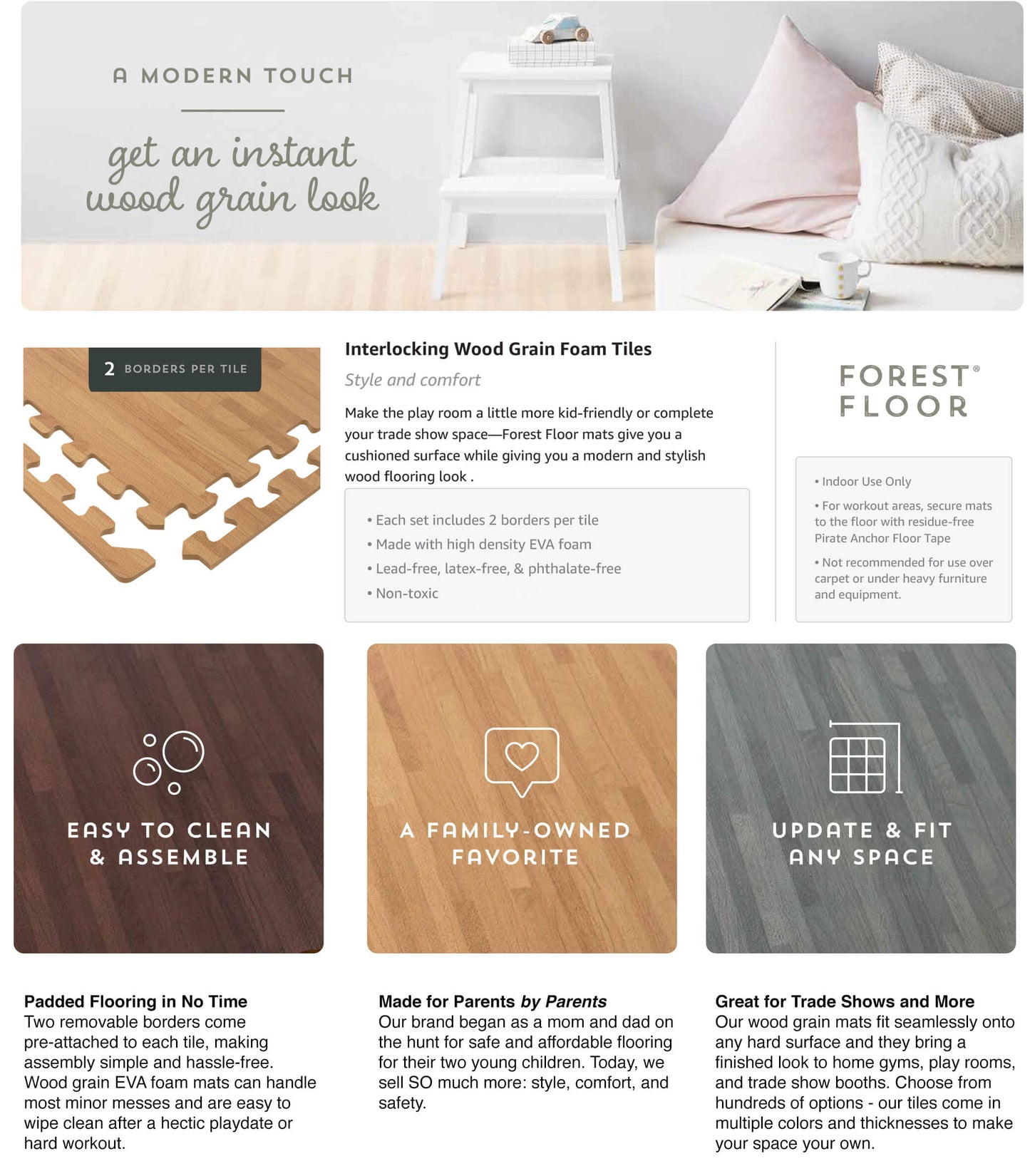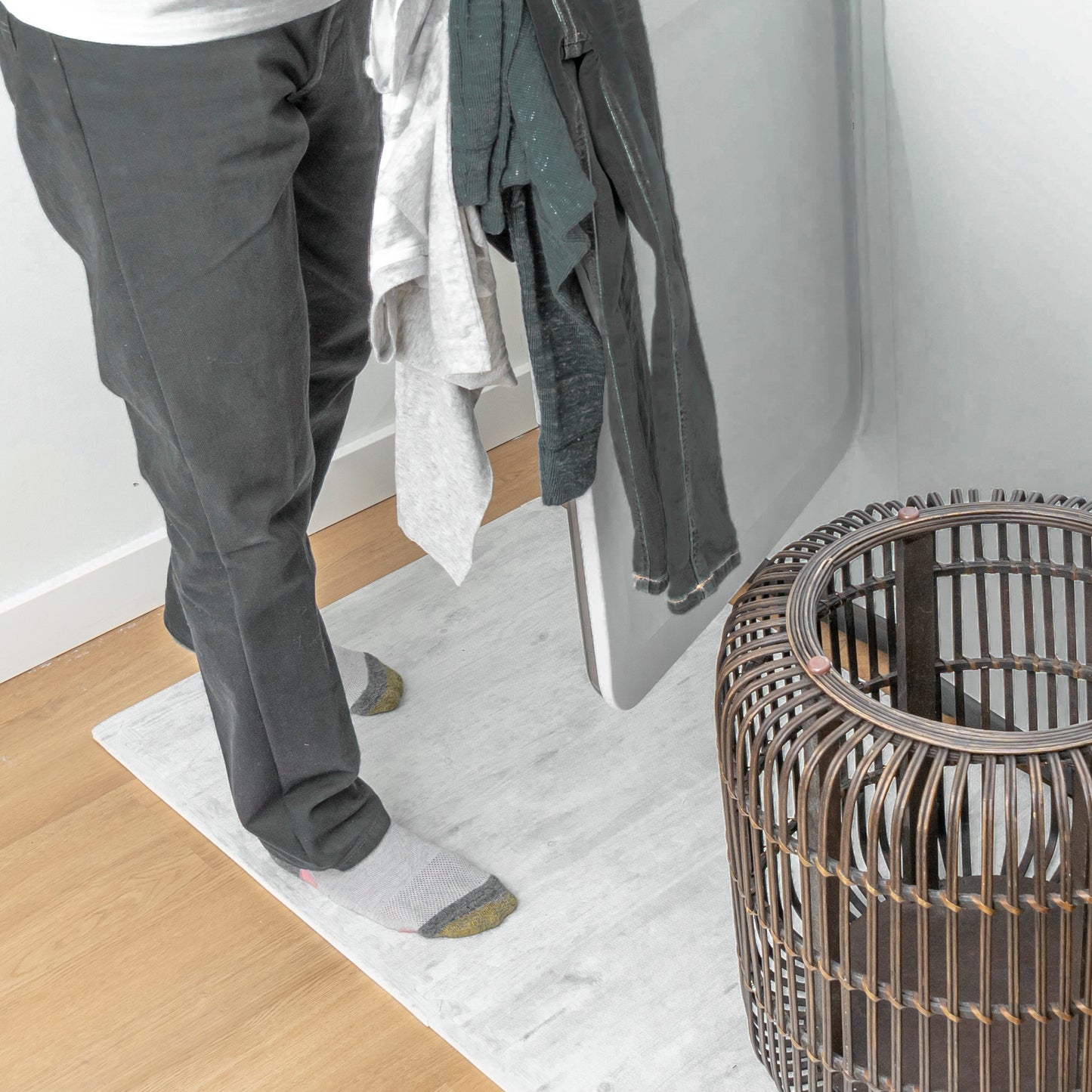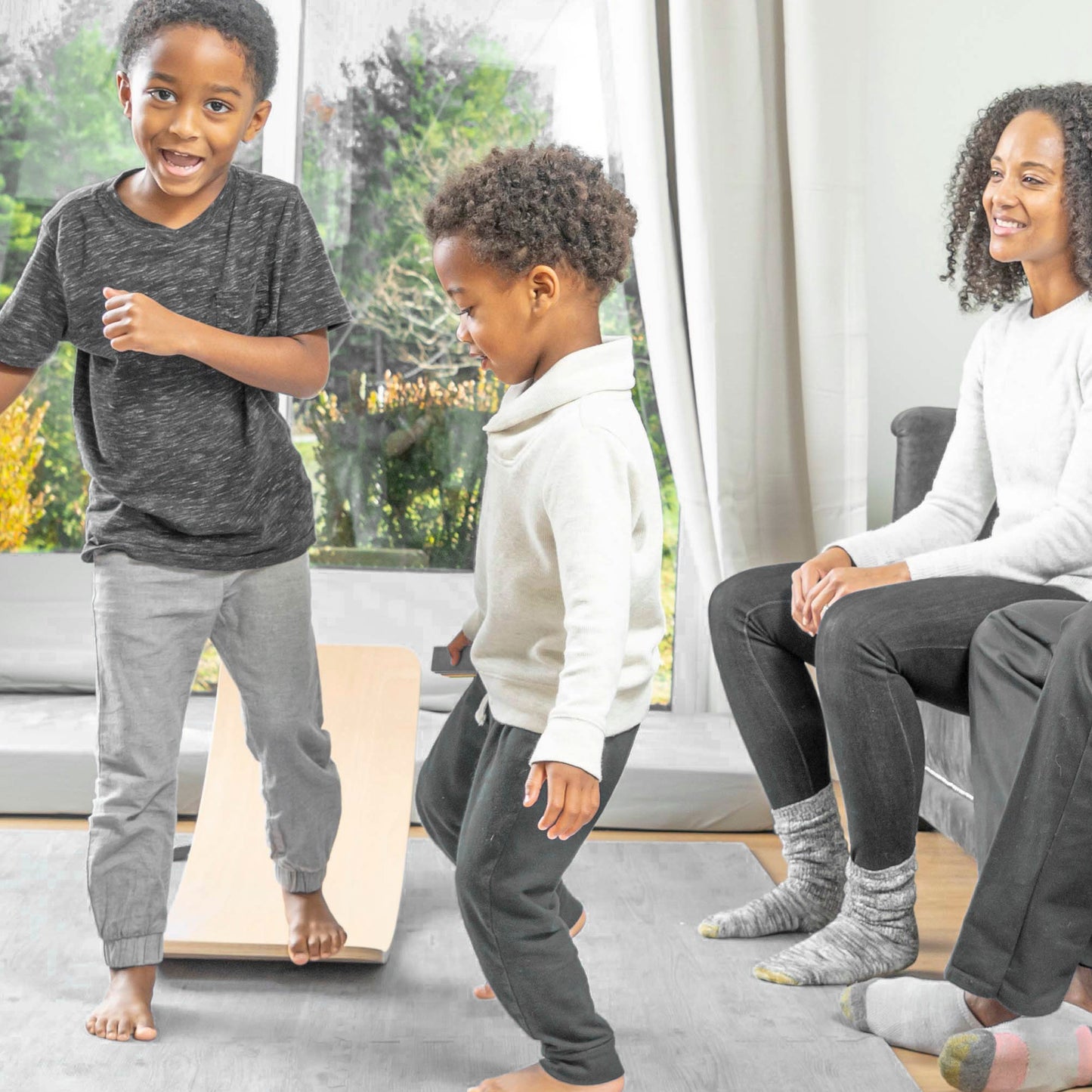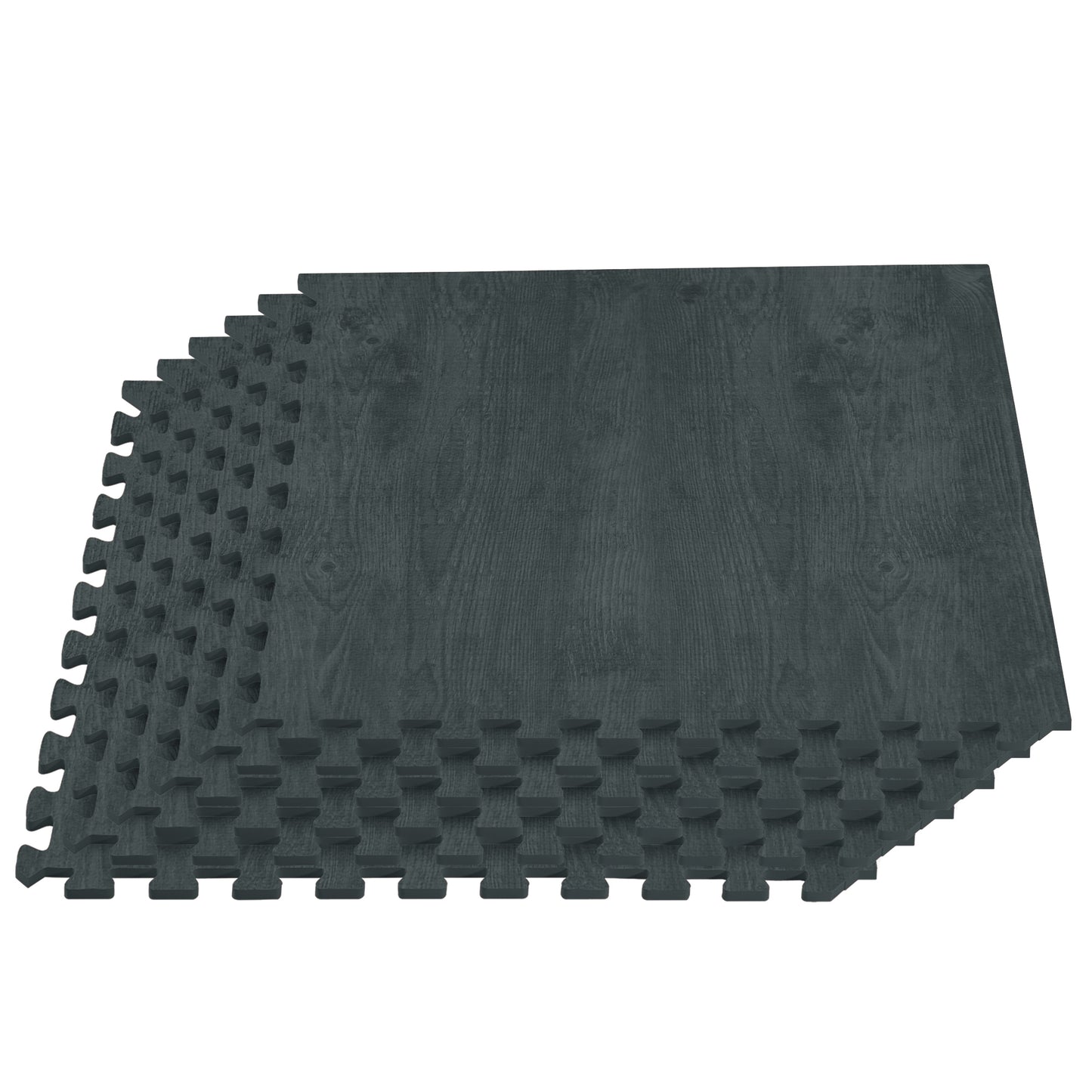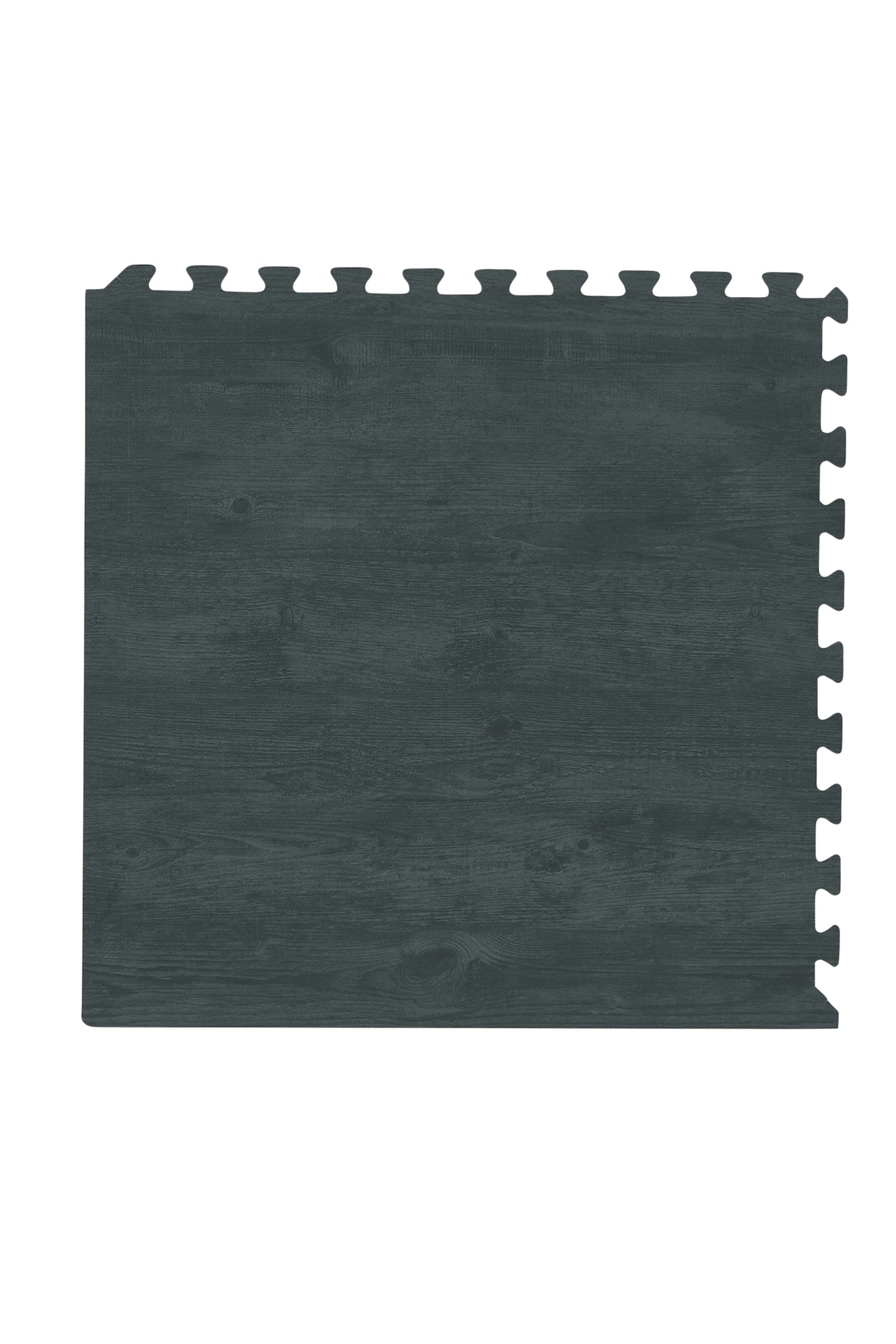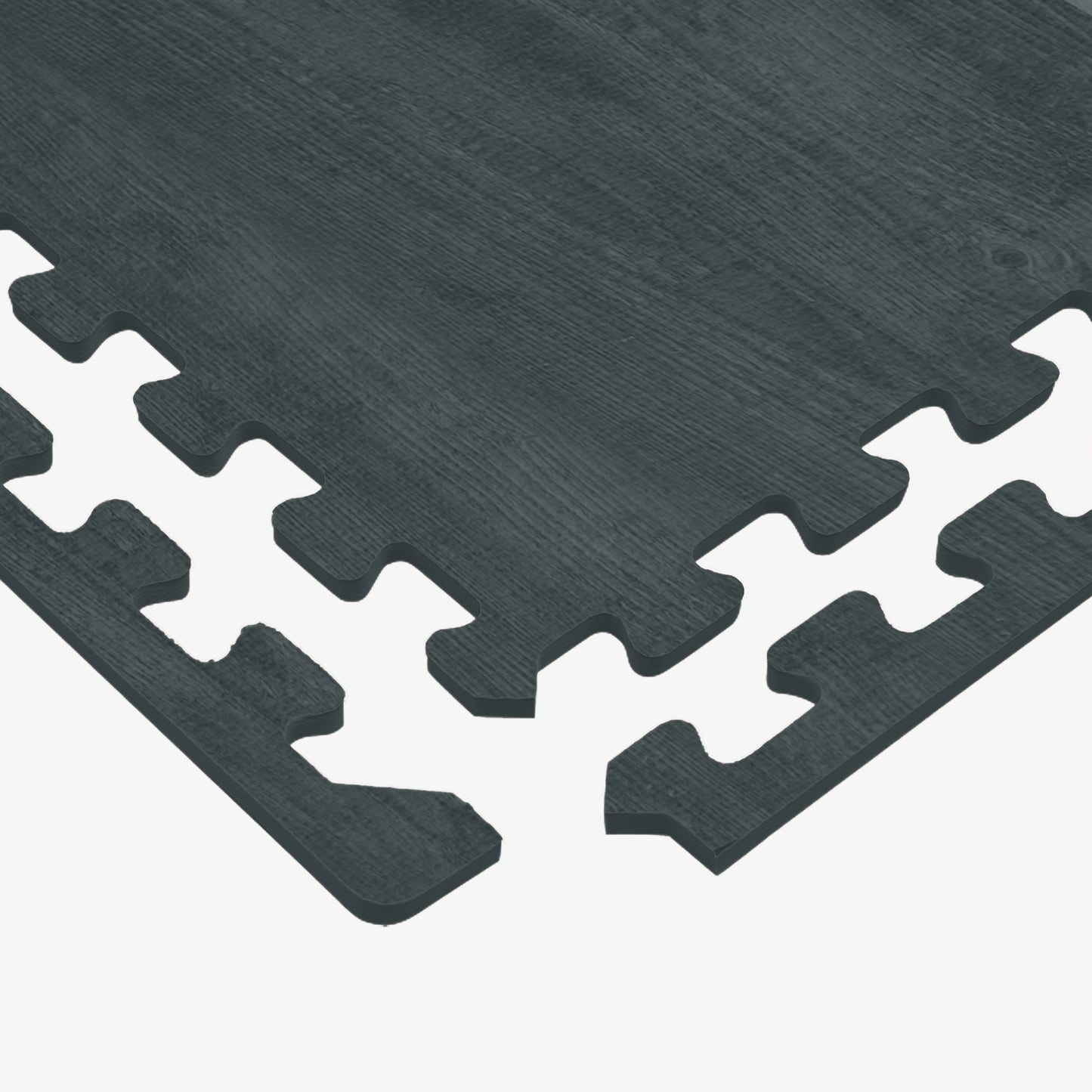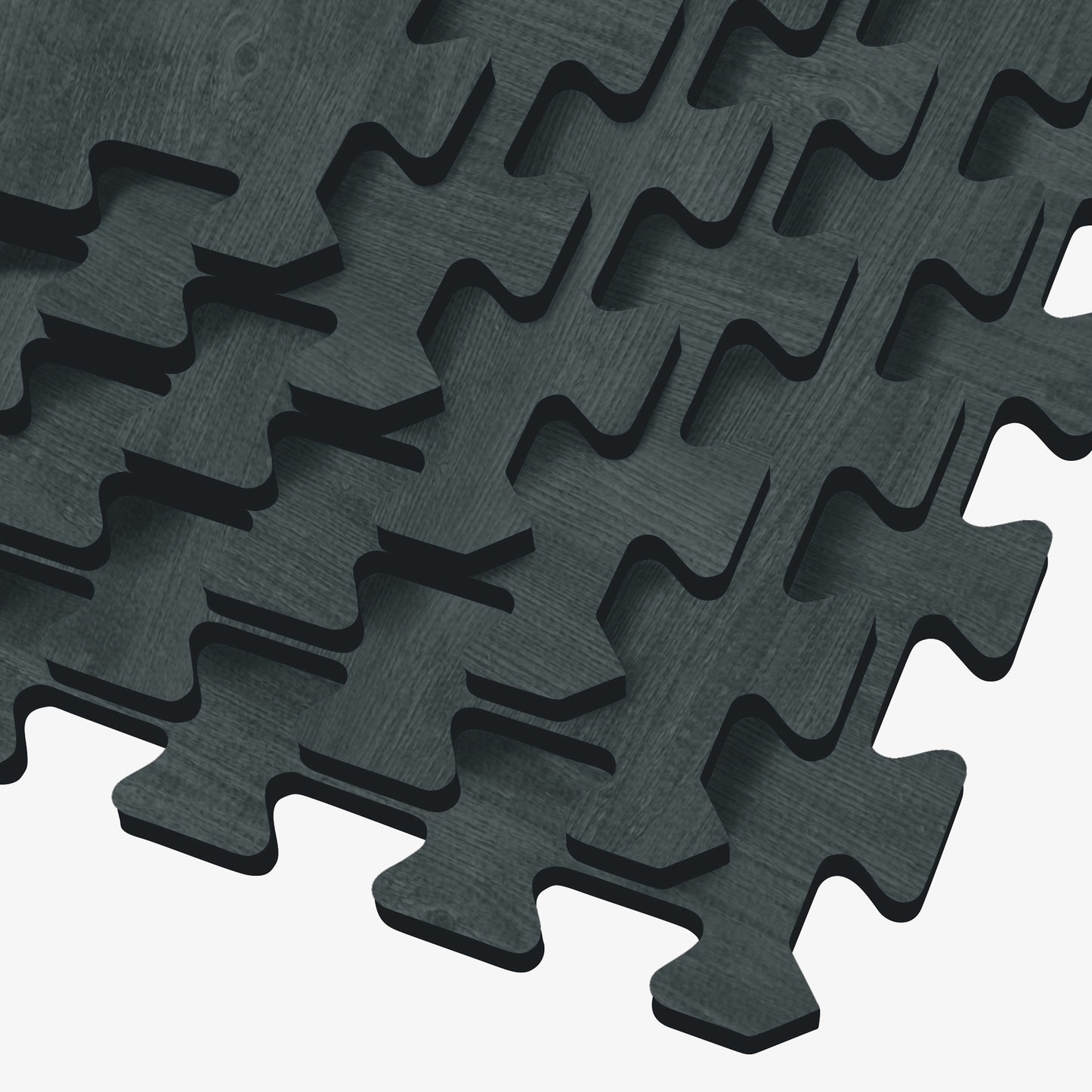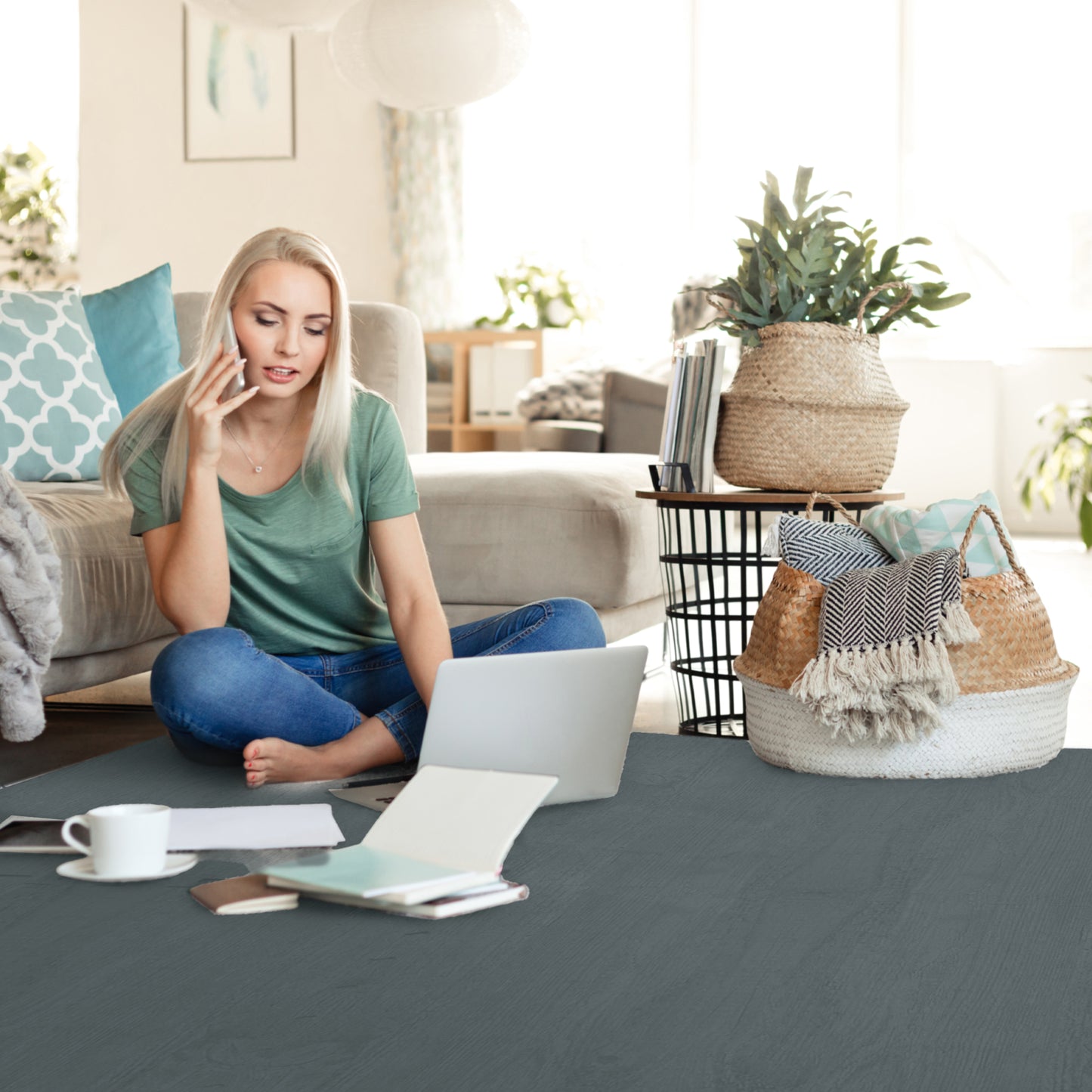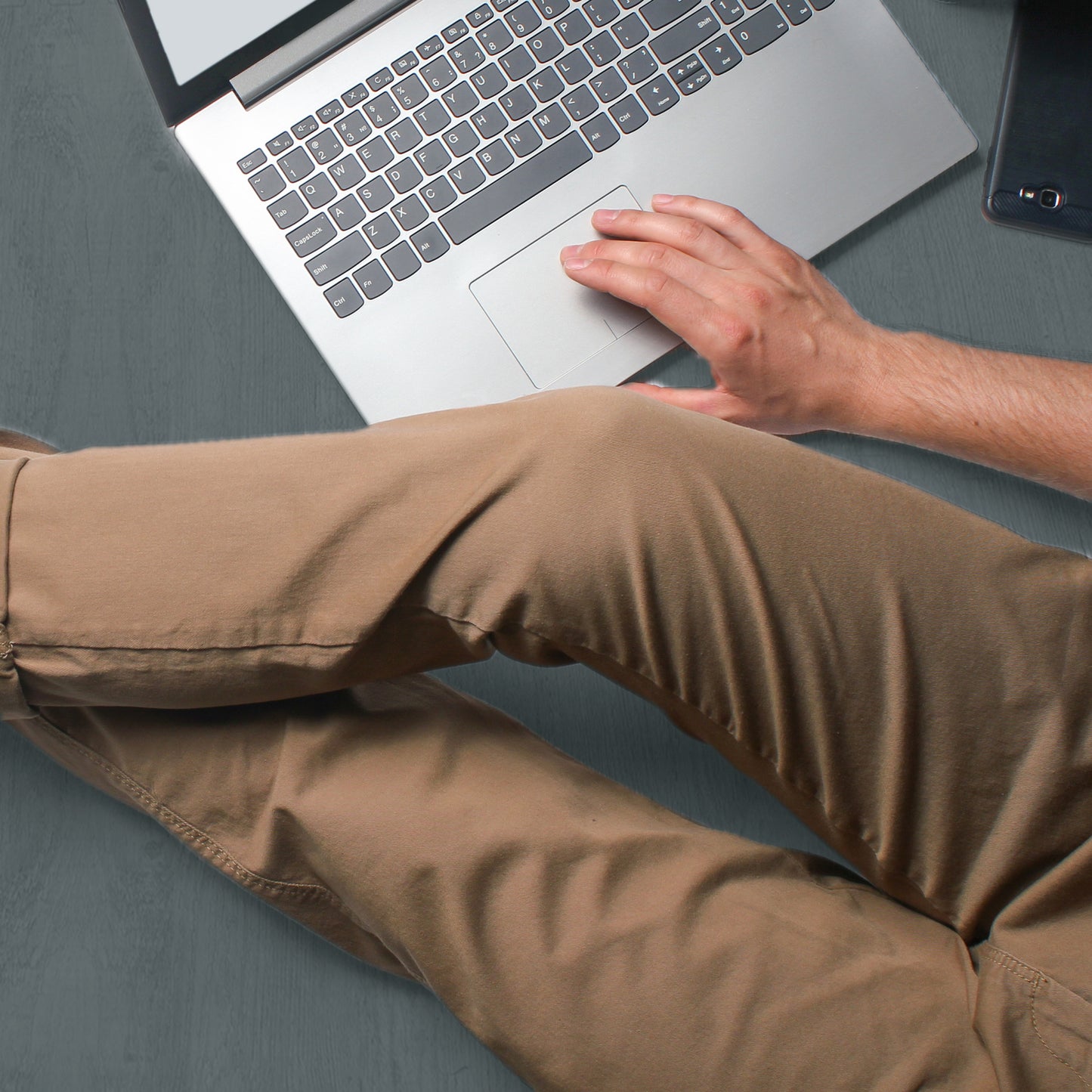 EXERCISE IS FUN FOR THE FAMILY
We have the mats to turn your garage or basement into a home gym.