How Many Tiles Do I Need?
* Calculator rounds up to the nearest even number to prevent tile shortage.
Note: I confirm that I have entered the proper dimensions for my floor space and agree that the number of total tiles displayed is the amount that We Sell Mats will be Shipping to me. If additional tiles are needed, I will need to place a new order and shipping will be at my expense if under the free shipping minimum.
** Tiles measure 24" x 24". To achieve exact rug or room dimensions you may need to cut the tiles with a sharp utility knife
Regular price
Sale price
$9.49 USD
Unit price
per
Sale
Sold out
SKU: SKU:VRX-24BK0.1-10M
Select your room size: 2x2
Product Description

When you need thick floor mats to protect your floors and support your joints, legs, and knees, you need VÉLOTAS® rubber topped foam fitness floor mats. These 24" x 24" interlocking fitness floor mats come with two detachable borders each and are available in classic black, blue fleck, and light gray fleck designs.

VÉLOTAS® 3/8" thick floor mats provide a comfortable and durable surface for a long list of bodyweight exercises like push-ups, sit-ups, crunches, burpees, planks, squats, and lunge, and more.

These dual-layer fitness floor mats are an economical alternative to solid rubber flooring. A smart interlocking design allows you to set up (or take apart) your fitness floor mats in minutes. The mat's rubber surface enhances grip and stability, while the high-density EVA foam material provides a firm cushion to lessen the impact of bodyweight exercises on your joints.
Features

Dual-layer design with EPDM rubber on top of high-density EVA foam is an economical alternative to solid rubber flooring
Protects floors while providing a durable surface for bodyweight exercises such as push-ups, sit-ups, crunches, burpees, planks, squats, and lunges
Assembles in just minutes over any hard, flat indoor surface - assembly over carpet is not recommended
Each tile measures 24" x 24"; (2) detachable borders are included with each tile
EPDM rubber tiles may have a residual aroma from manufacturing; this is normal and will fade over time
Each style of interlocking tiles is unique and will not interlock with other styles, nor do they interlock with tiles from other companies
Do not drive or park on EVA foam tiles
You can mix/match colors
We recommend a non-motorized carpet sweeper ONLY ("push vacuum") for picking up dirt, dust, and lent from these carpet-top foam mats.
Read here before purchasing tiles
Share
View full details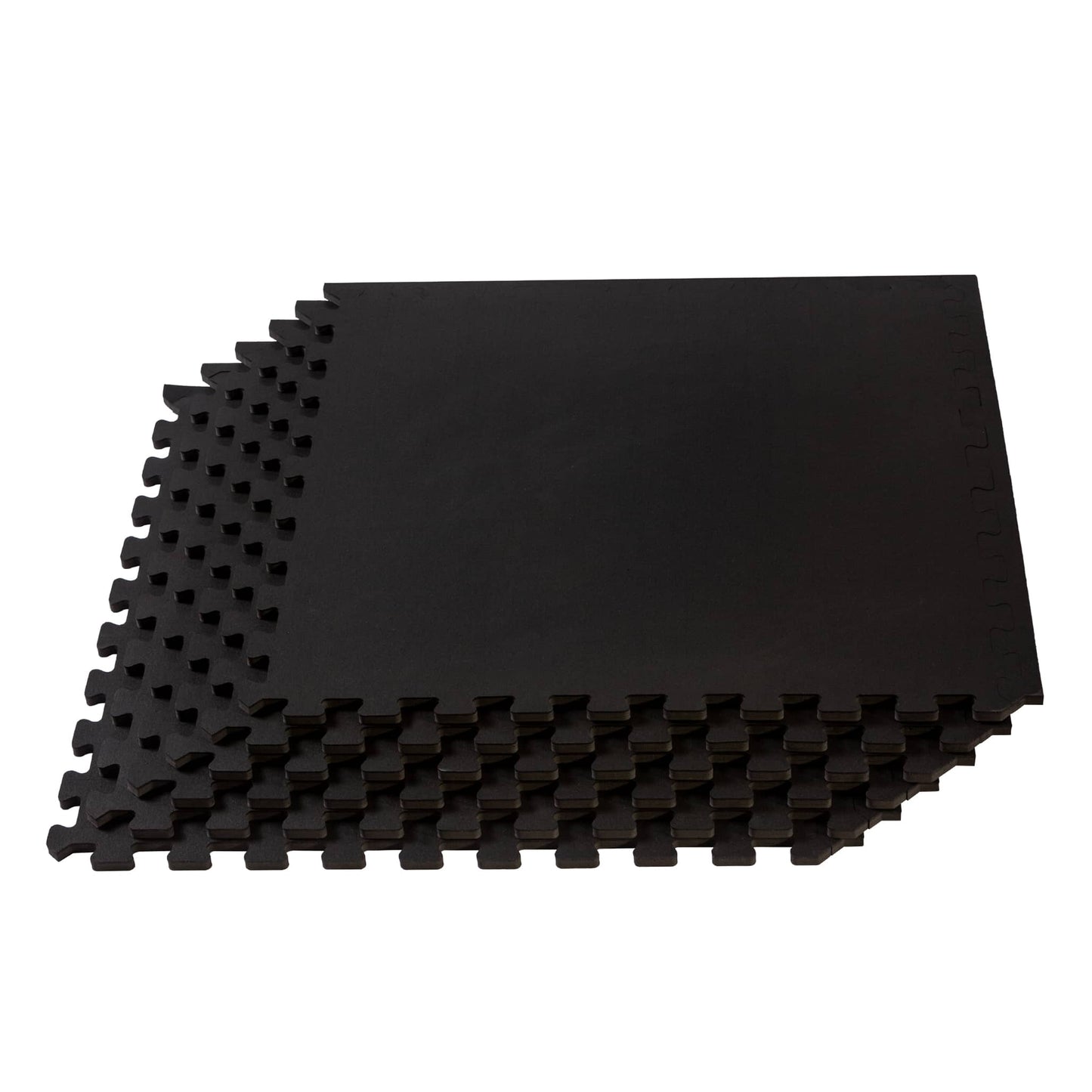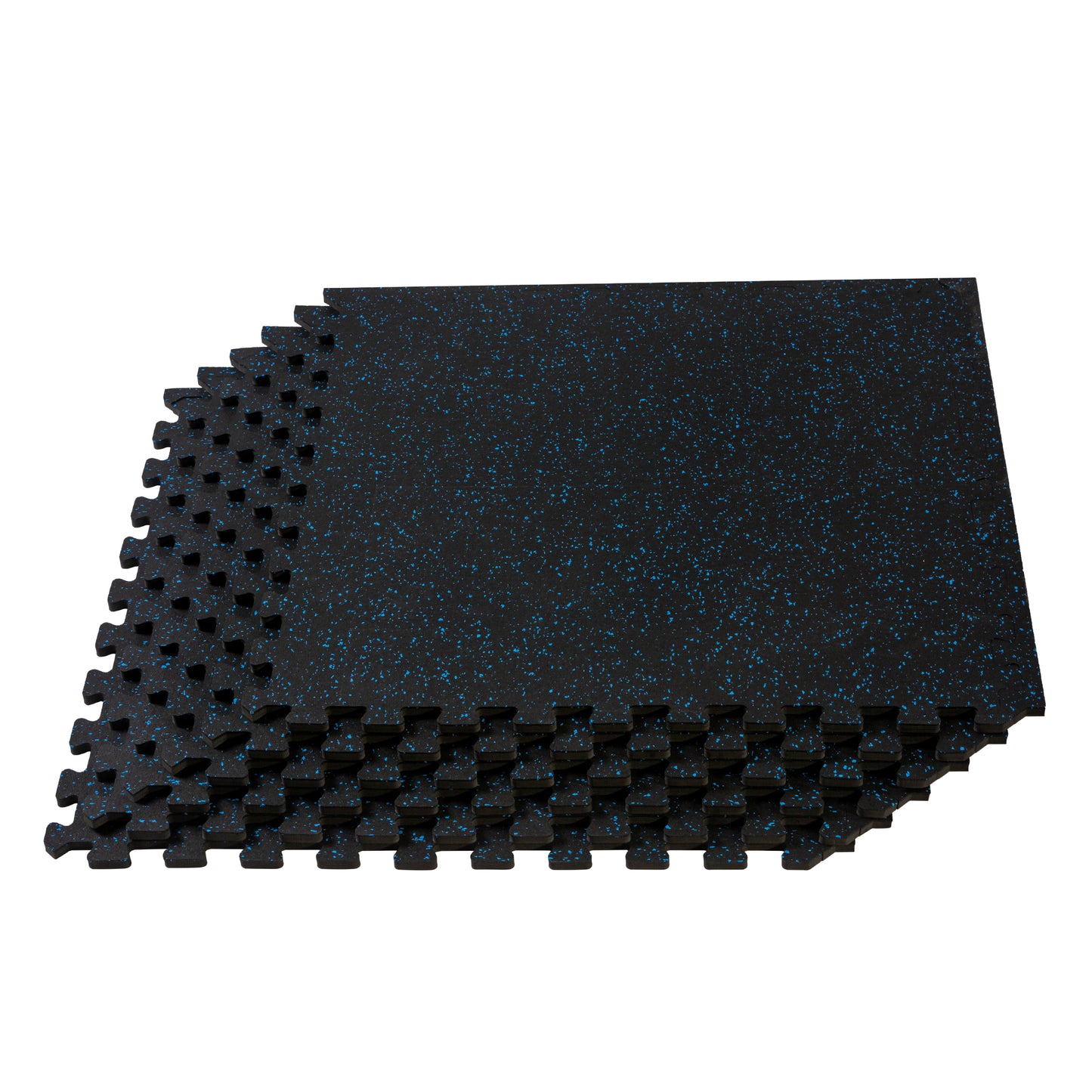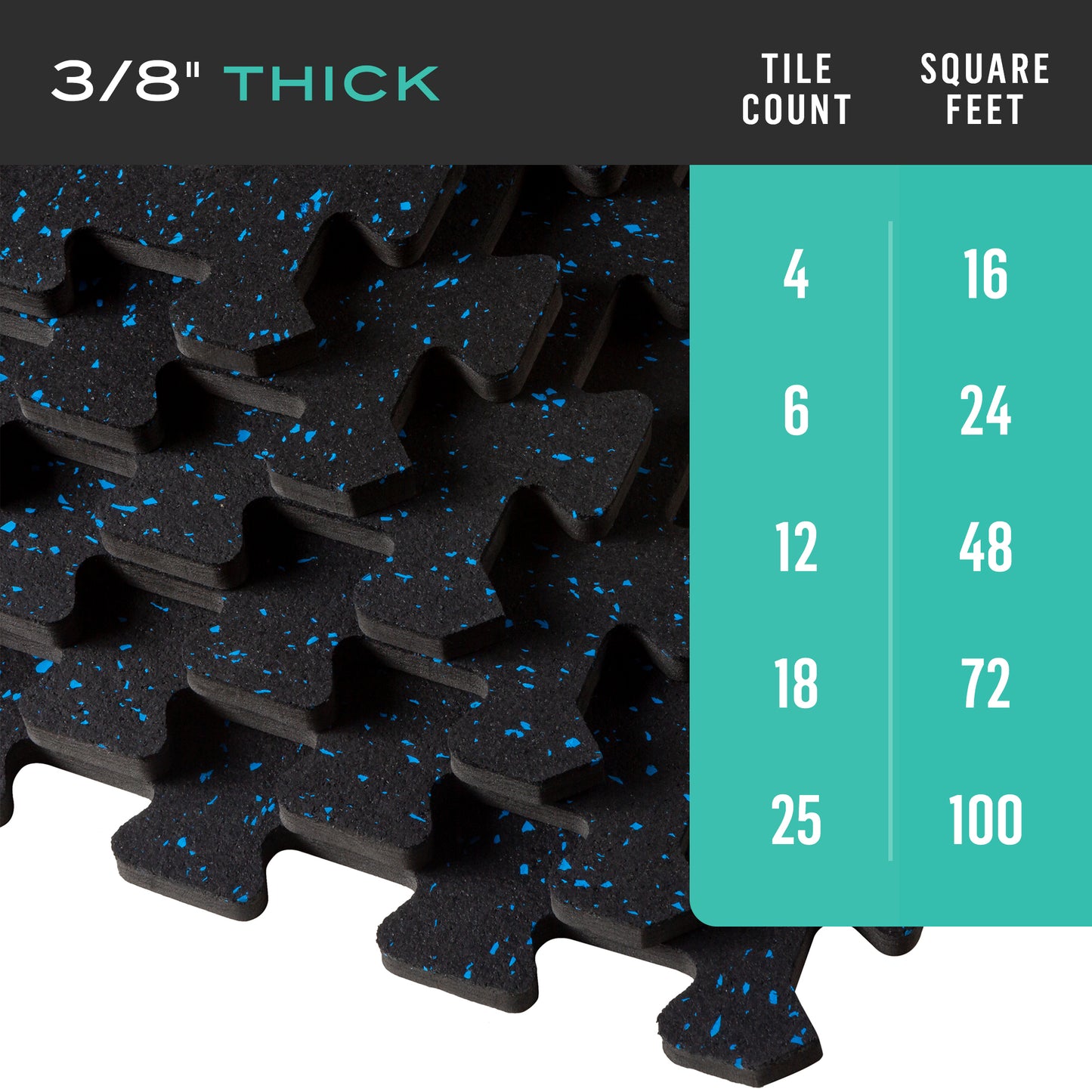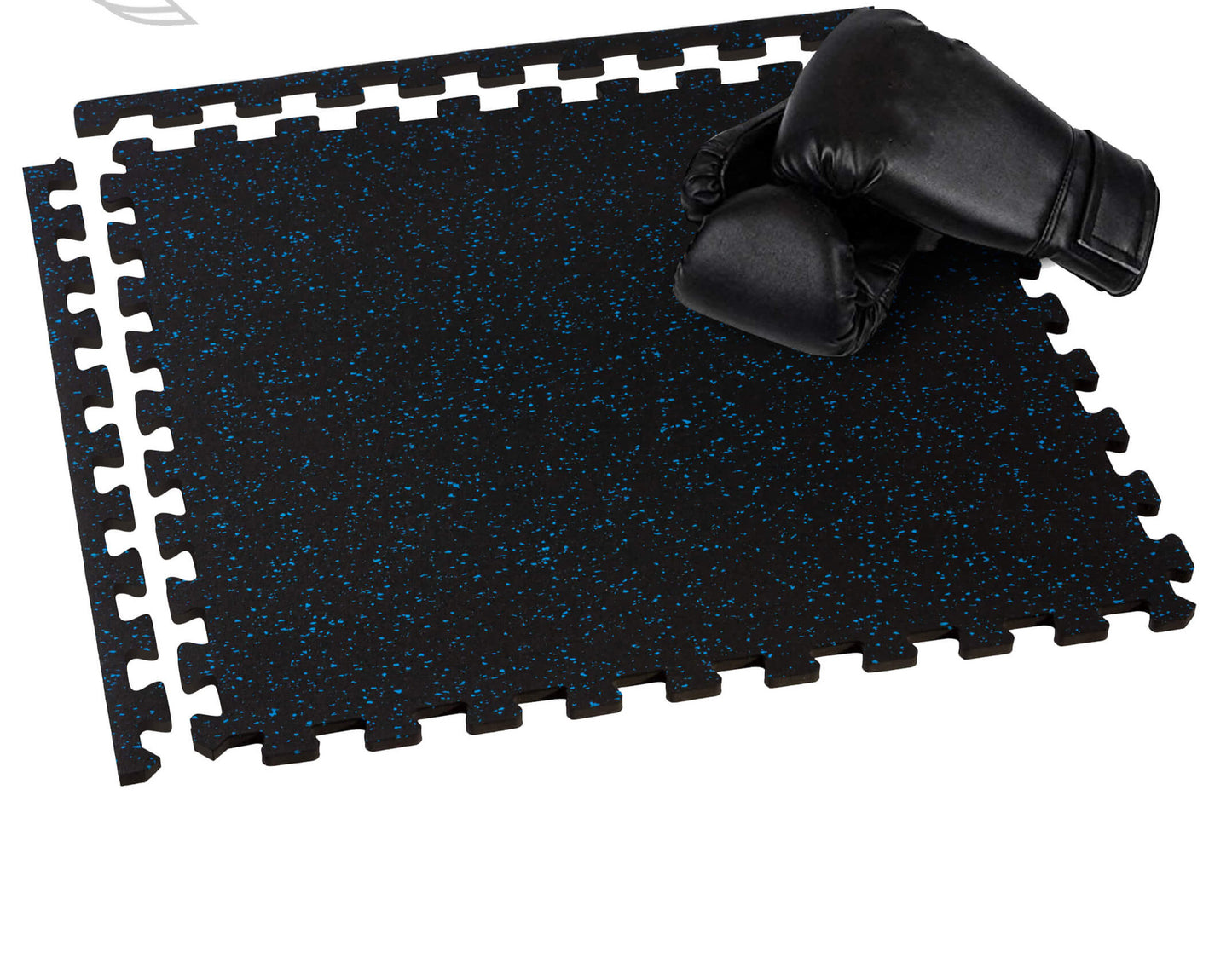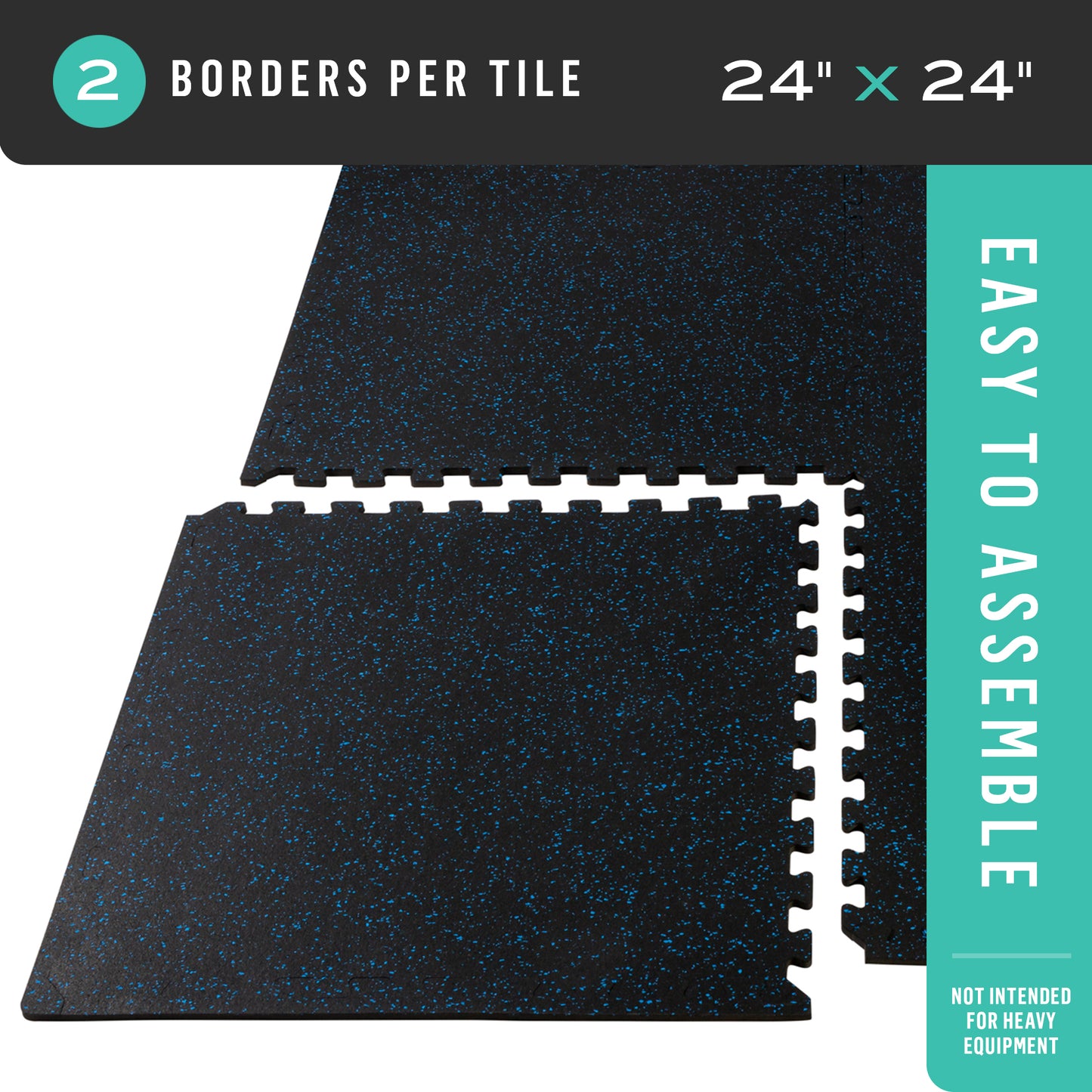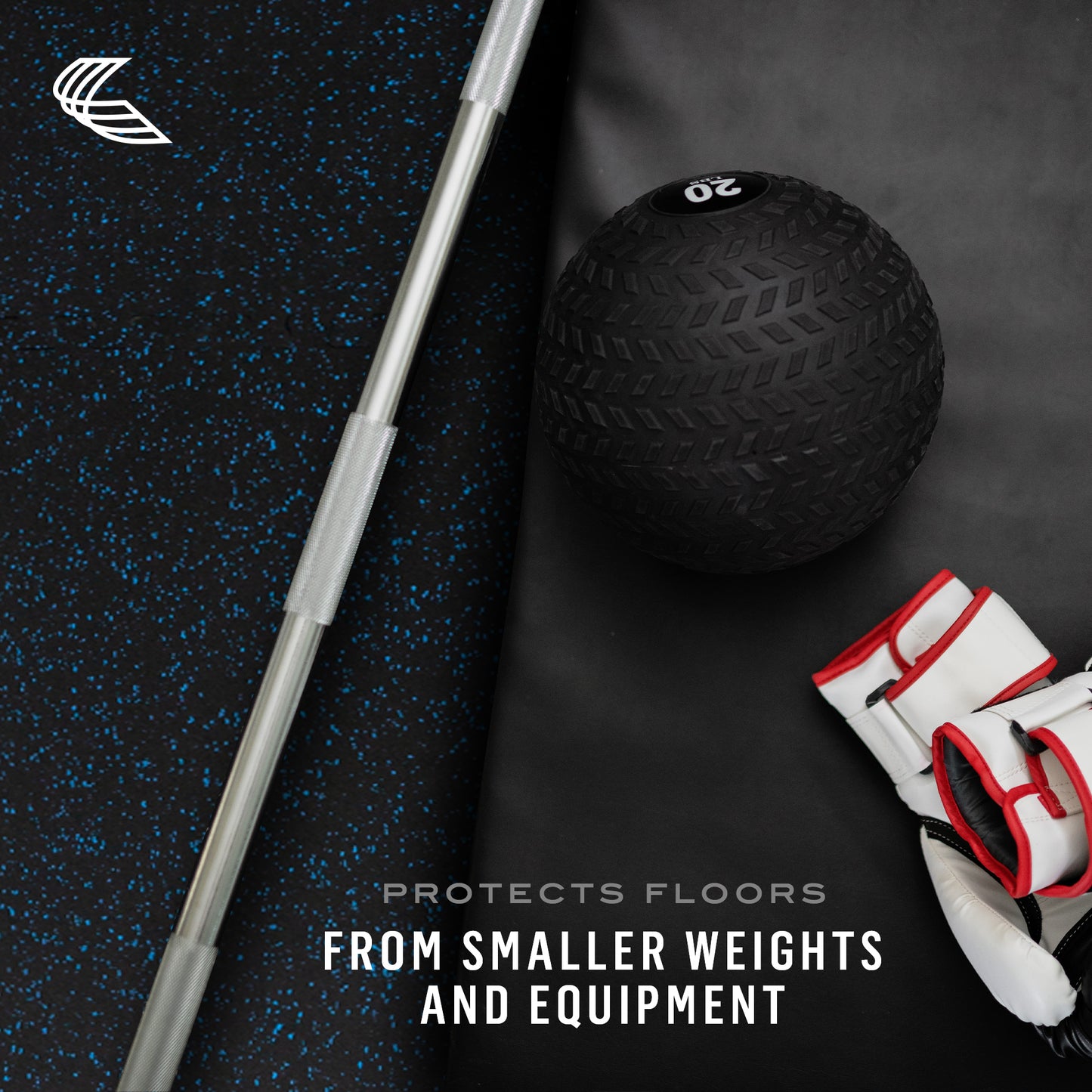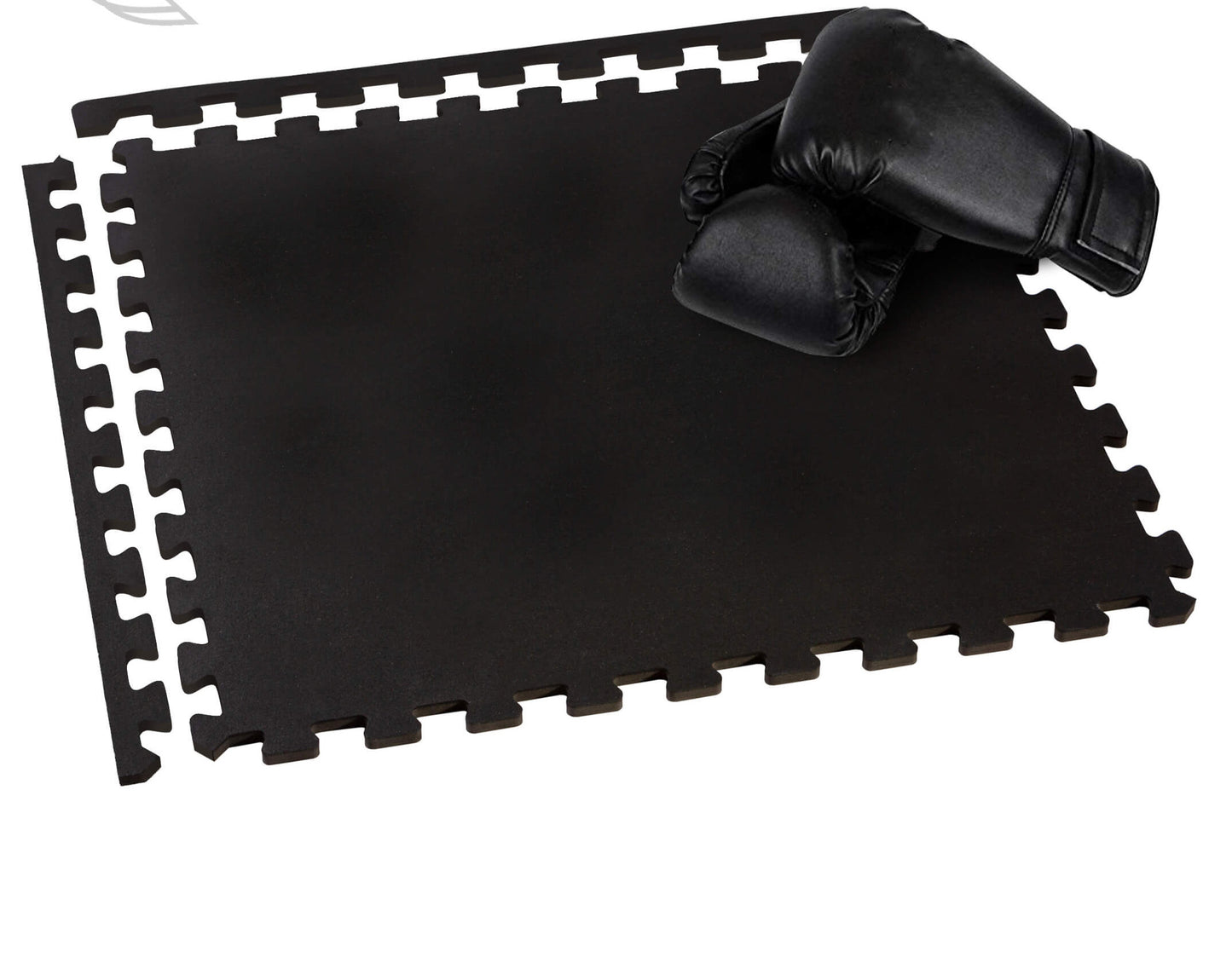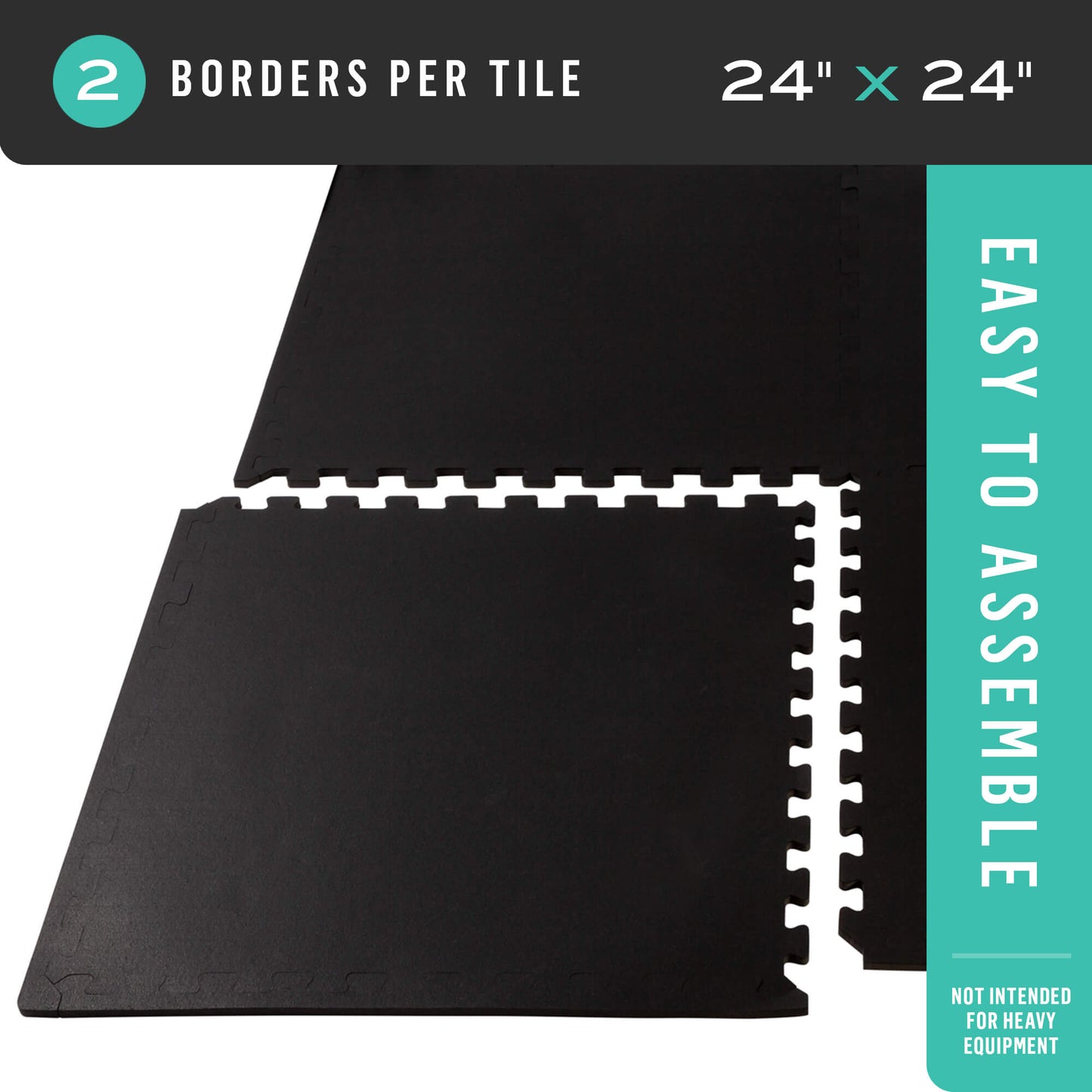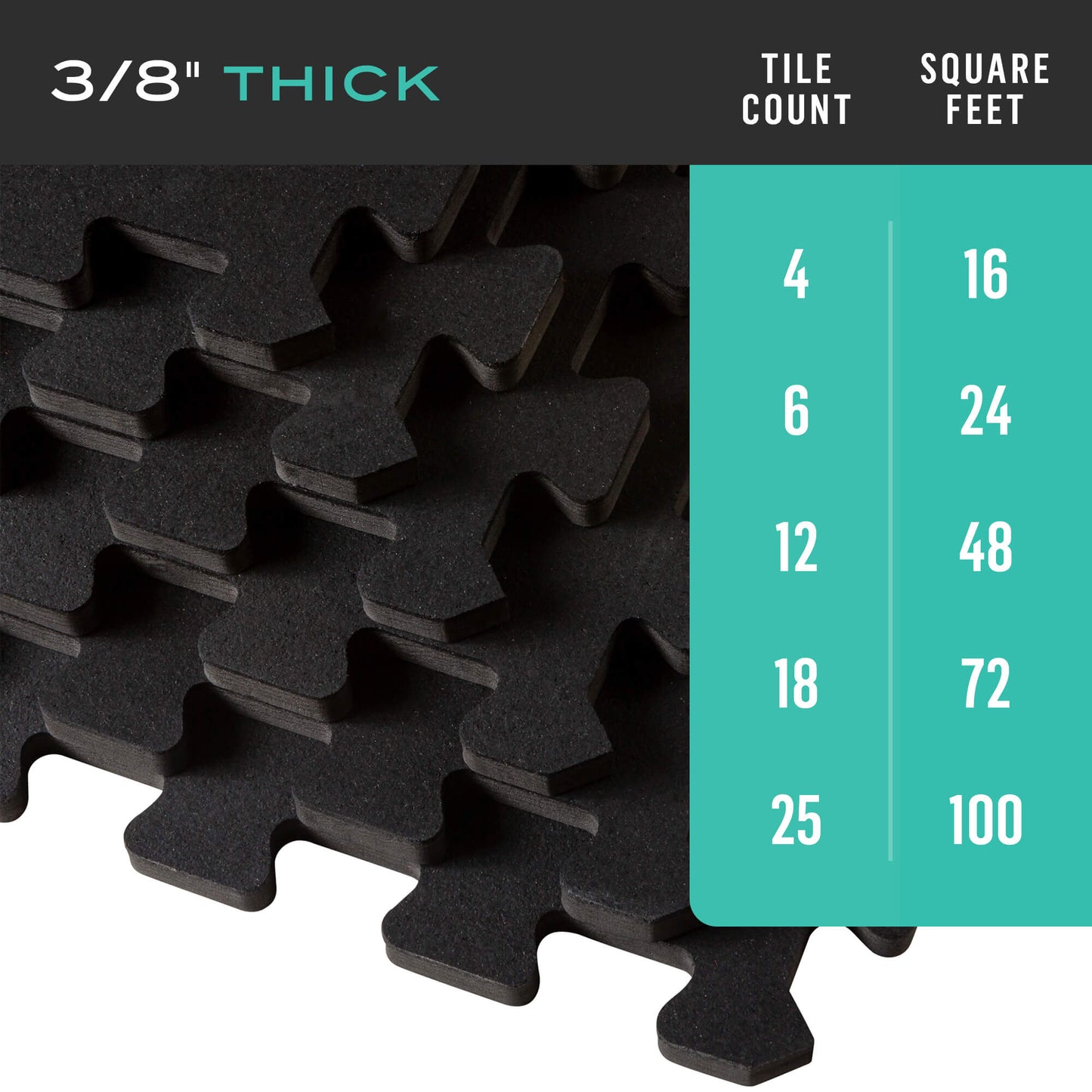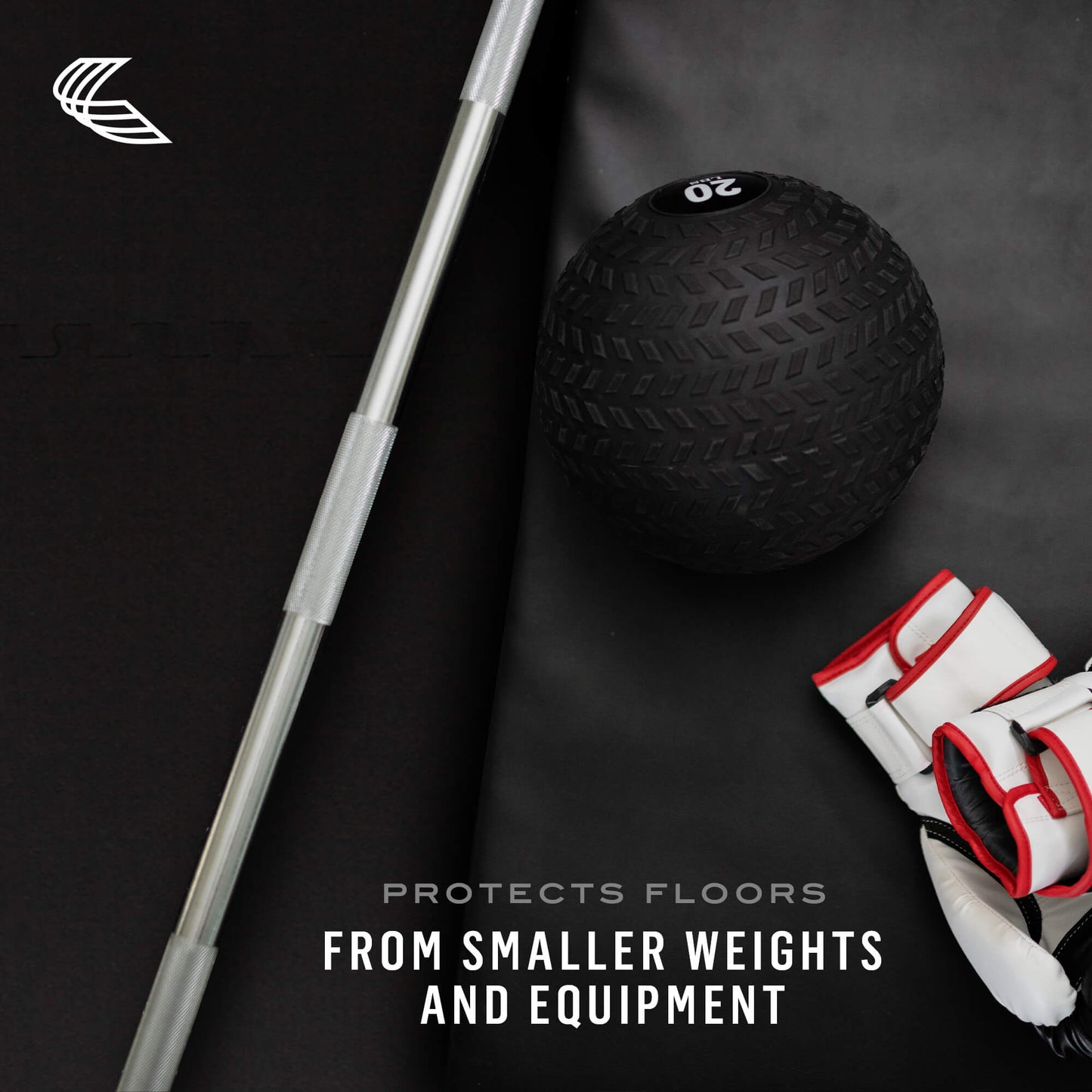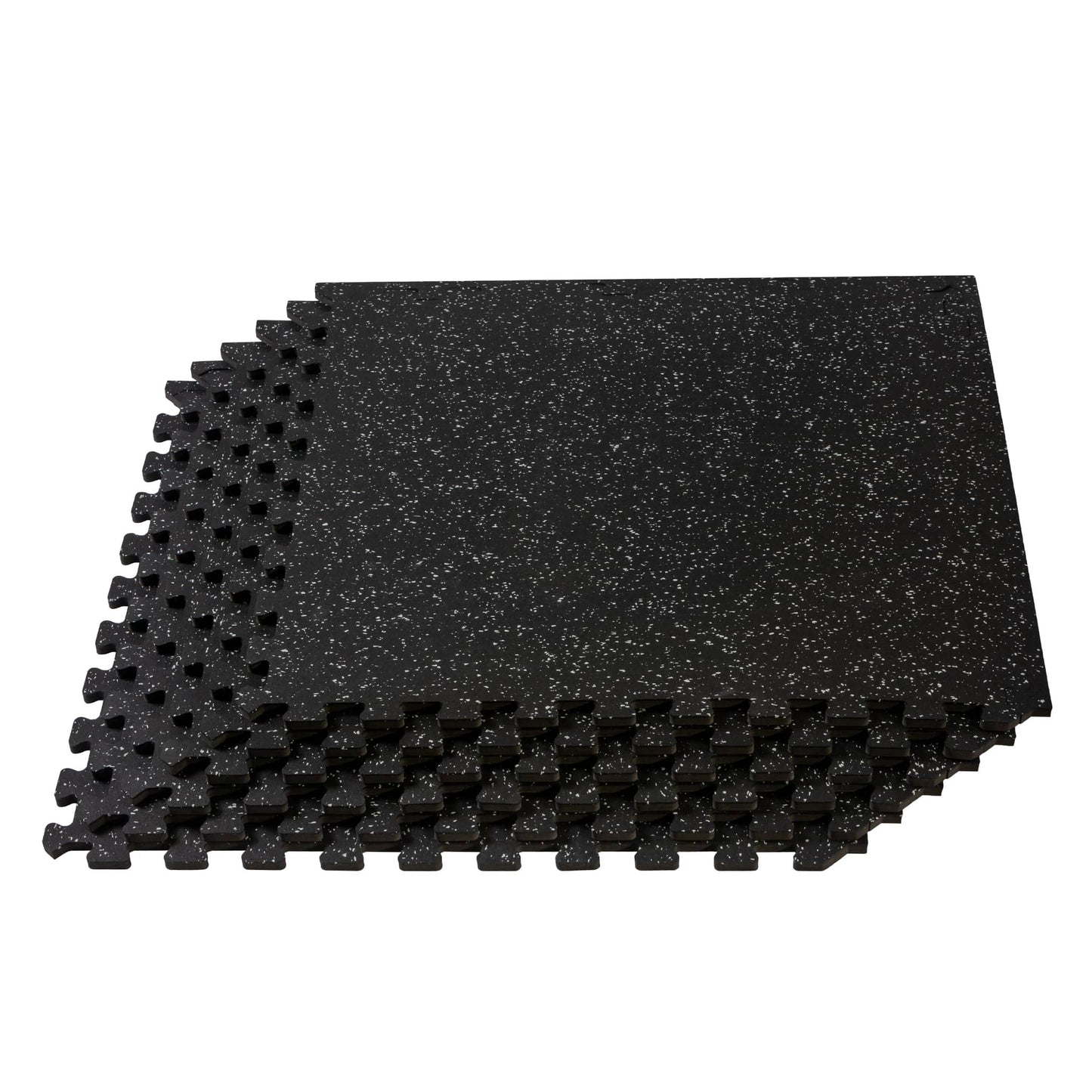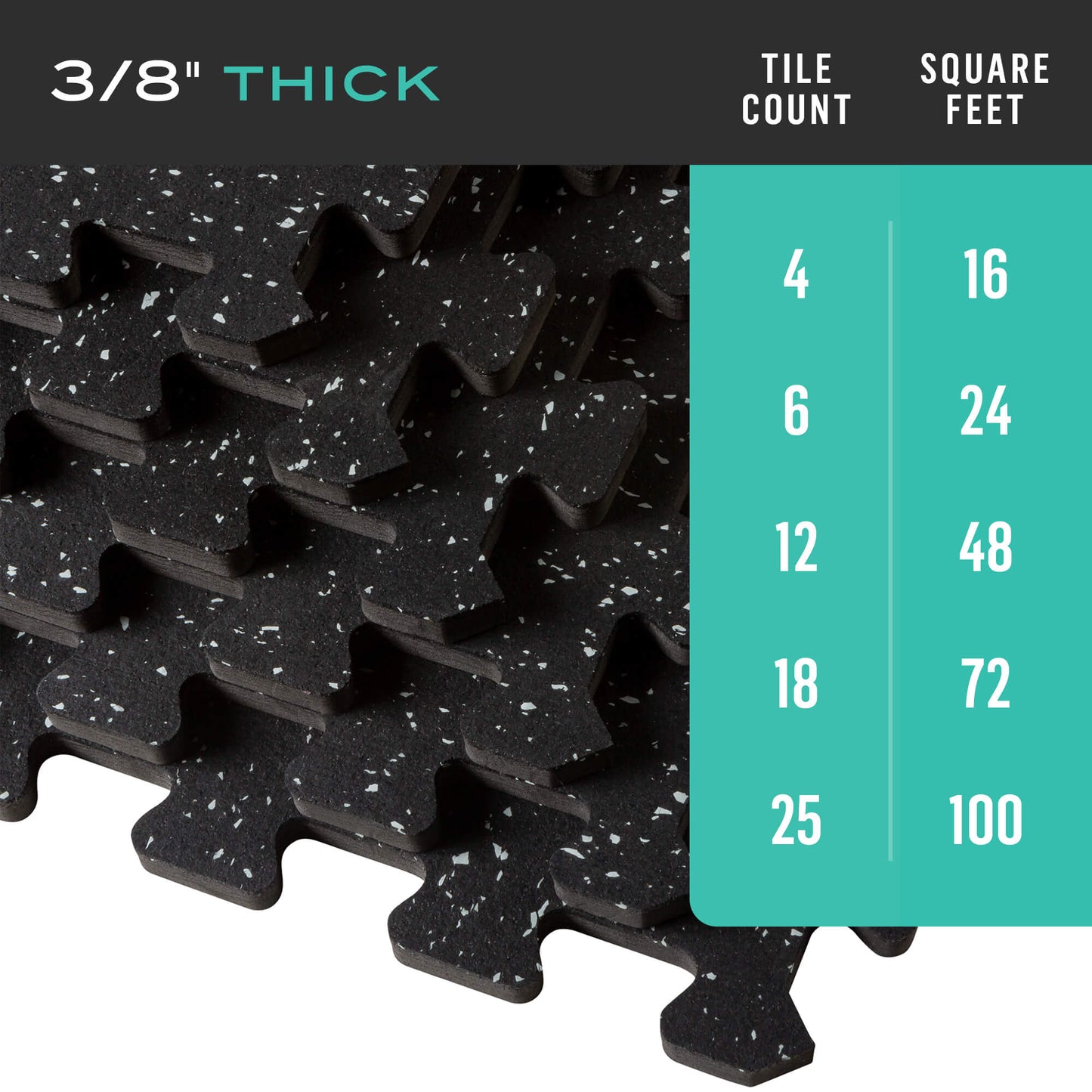 EXERCISE IS FUN FOR THE FAMILY
We have the mats to turn your garage or basement into a home gym.