How Many Tiles Do I Need?
* Calculator rounds up to the nearest even number to prevent tile shortage.
Note: I confirm that I have entered the proper dimensions for my floor space and agree that the number of total tiles displayed is the amount that We Sell Mats will be Shipping to me. If additional tiles are needed, I will need to place a new order and shipping will be at my expense if under the free shipping minimum.
** Tiles measure 24" x 24". To achieve exact rug or room dimensions you may need to cut the tiles with a sharp utility knife
Regular price
$6.00 USD
Sale price
$6.00 USD
Unit price
per
Sale
Sold out
SKU: SKU:FF24WALNUT0.1-10M
Select your room size: 2x2
Product Description

Designed to match your existing wood floors, We Sell Mats™ Forest Floor® EVA wood floor mats offer the extra padding you will surely appreciate after a long day of being on your feet and all without looking out of place.

Created using anti-fatigue EVA foam, these 24x24 EVA foam wood grain floor mats will stand up to everyday wear, whether you use them in your laundry room, as playroom flooring, as the main flooring for future trade show booth, or any of these areas of your home or office:

From weathered fence gray to classic oak and barnwood brown for a more modern look, we've made it easy to find the perfect EVA wood floor mats to match the existing floors in your home or office.
Features

Make the play room more kid-friendly or complete your trade show space with a stylish, anti-fatigue surface. Forest Floor EVA foam mats provide you with a cushioned surface while giving you a modern and stylish wood flooring look at a very affordable price. 
This product is for indoor use only.
Not recommended for use over carpet or under heavy furniture and equipment.
Do not park or drive on EVA foam tiles.
For workout areas, secure mats to the floor with residue-free Pirate Anchor Floor Tape.
Read here before purchasing tiles
Share
View full details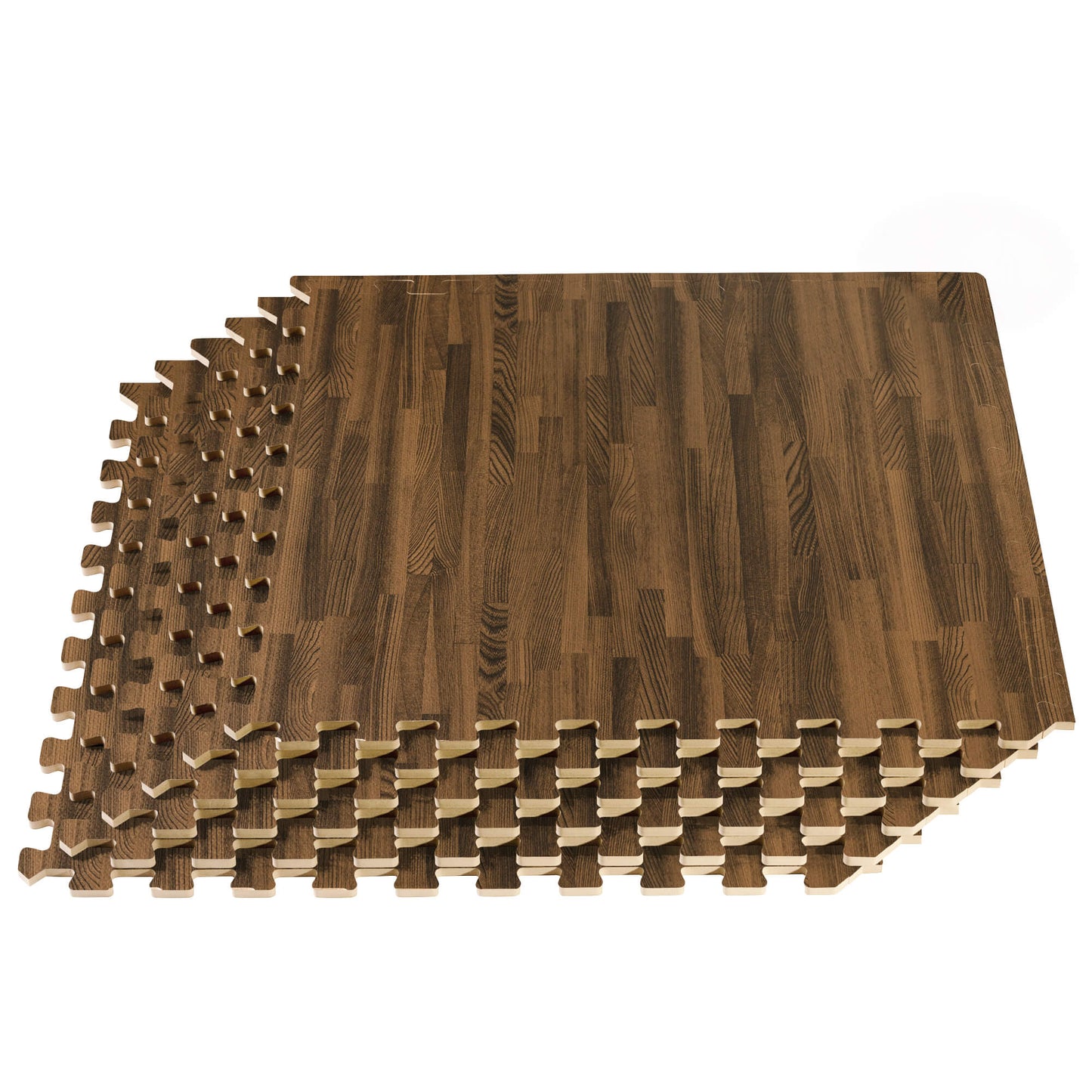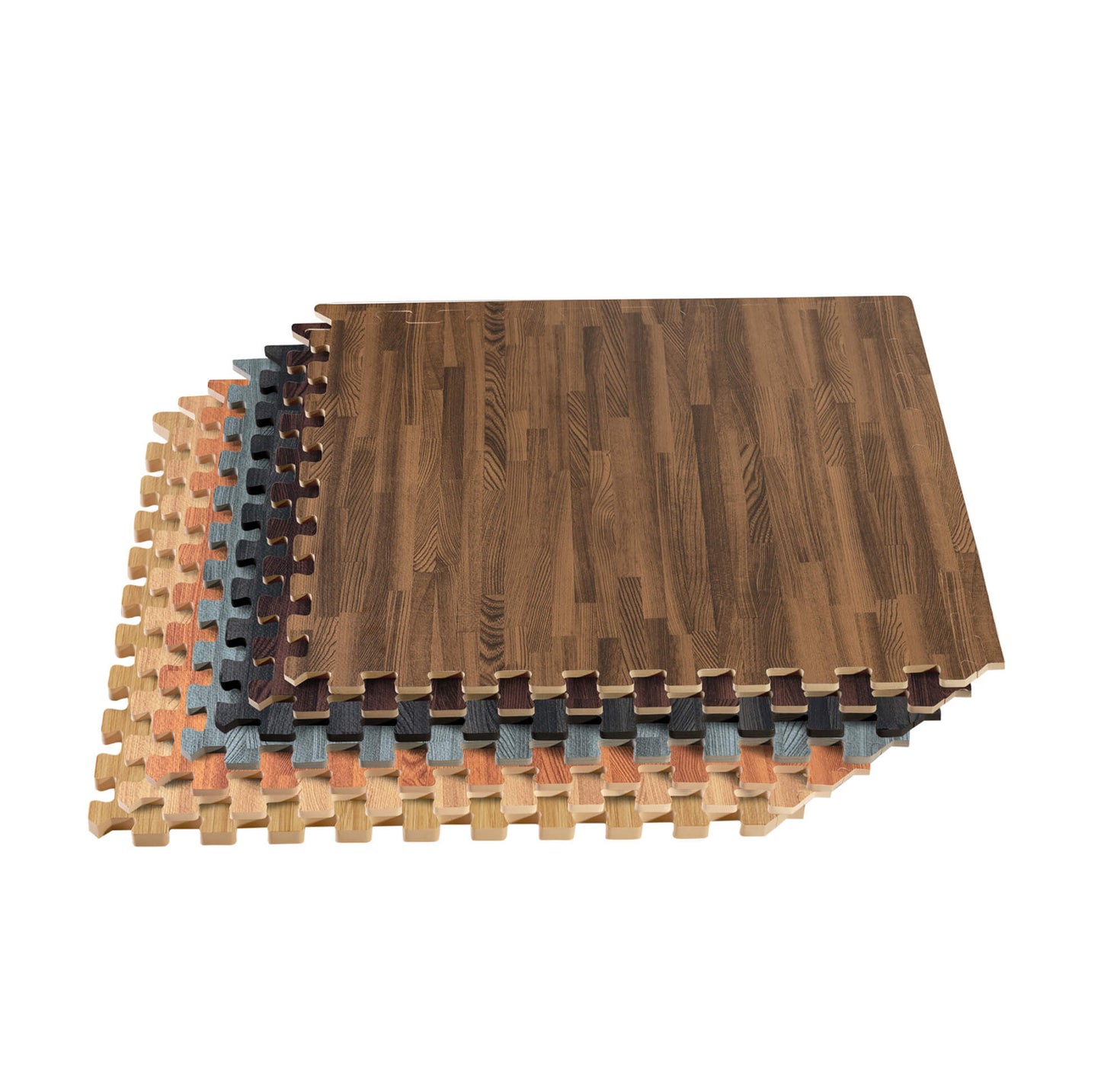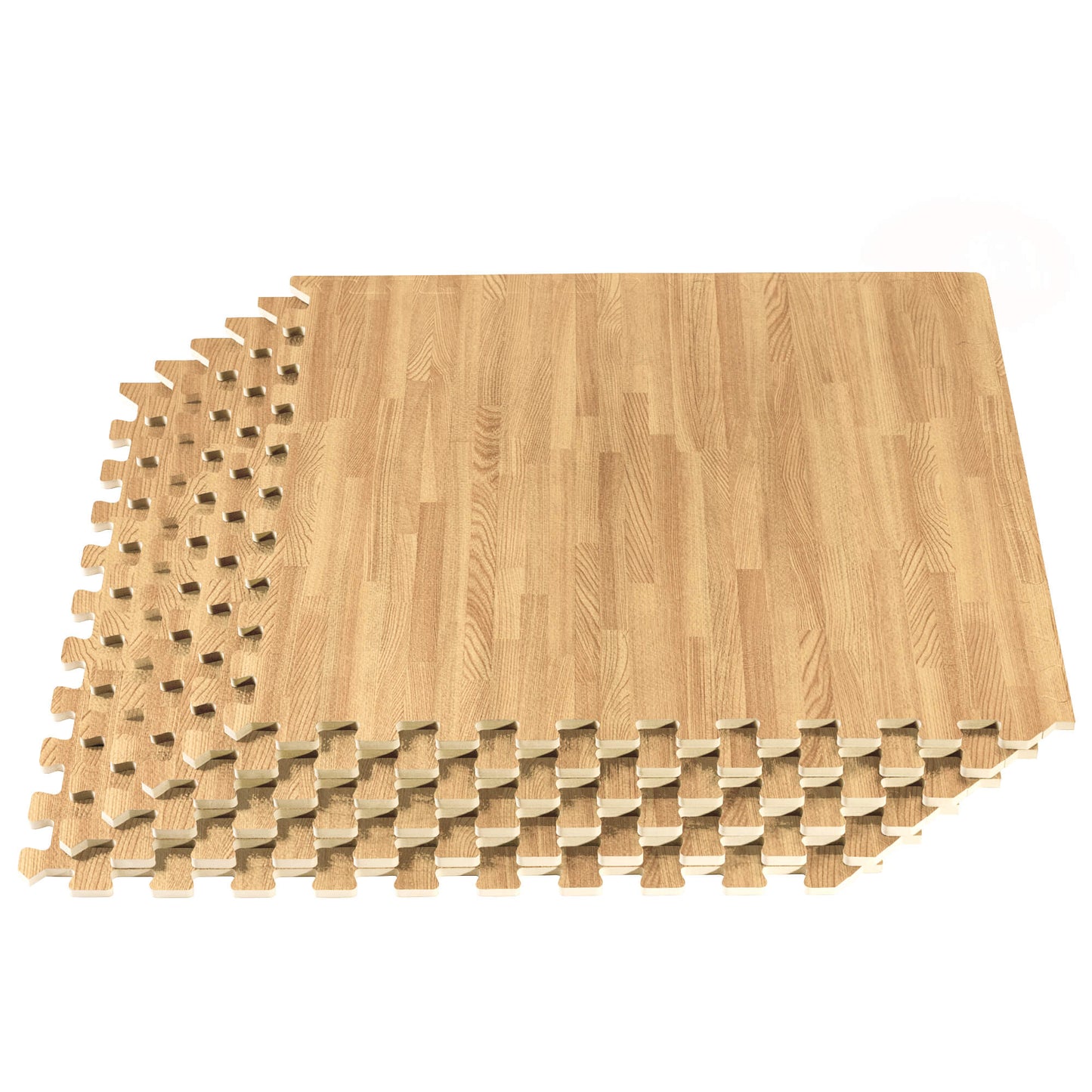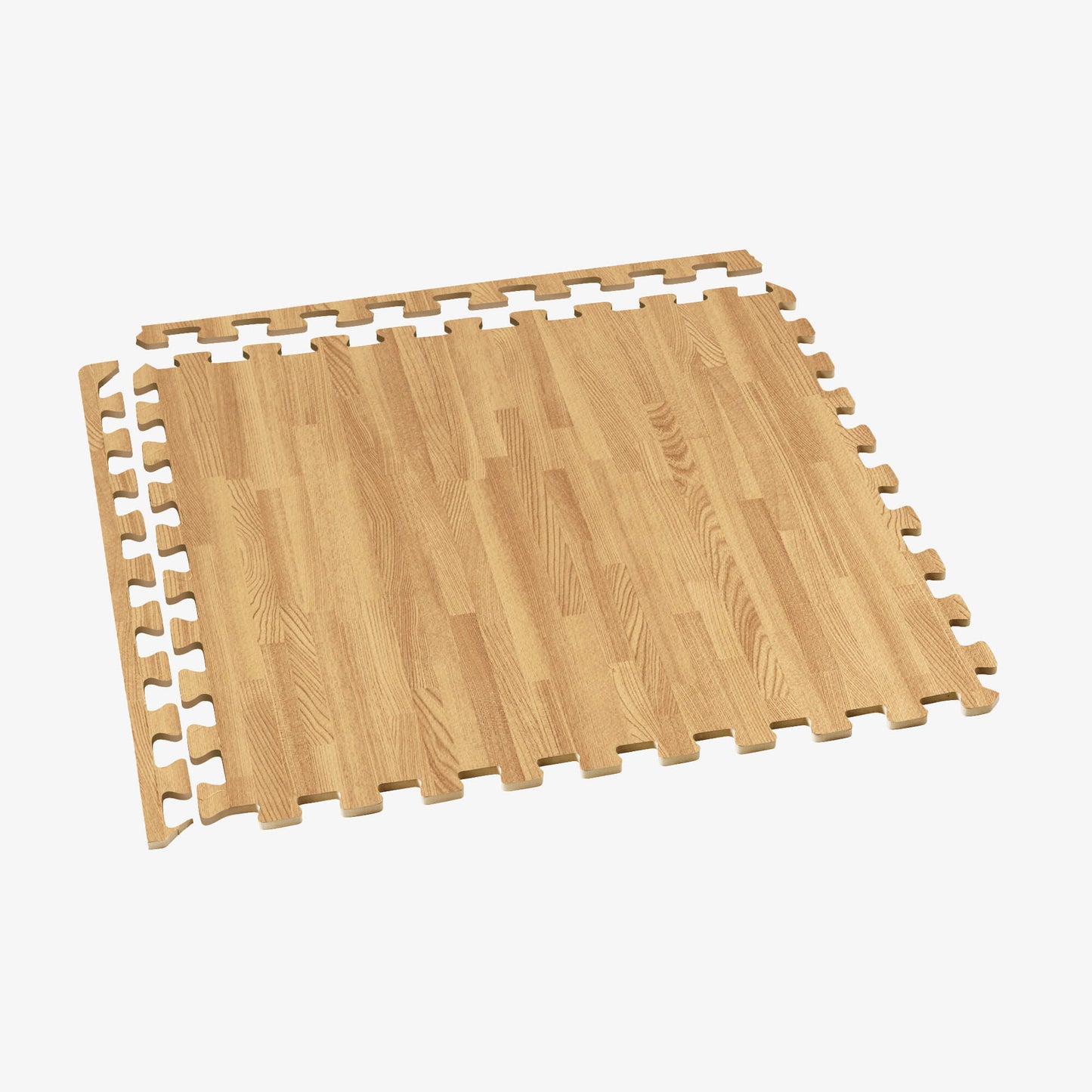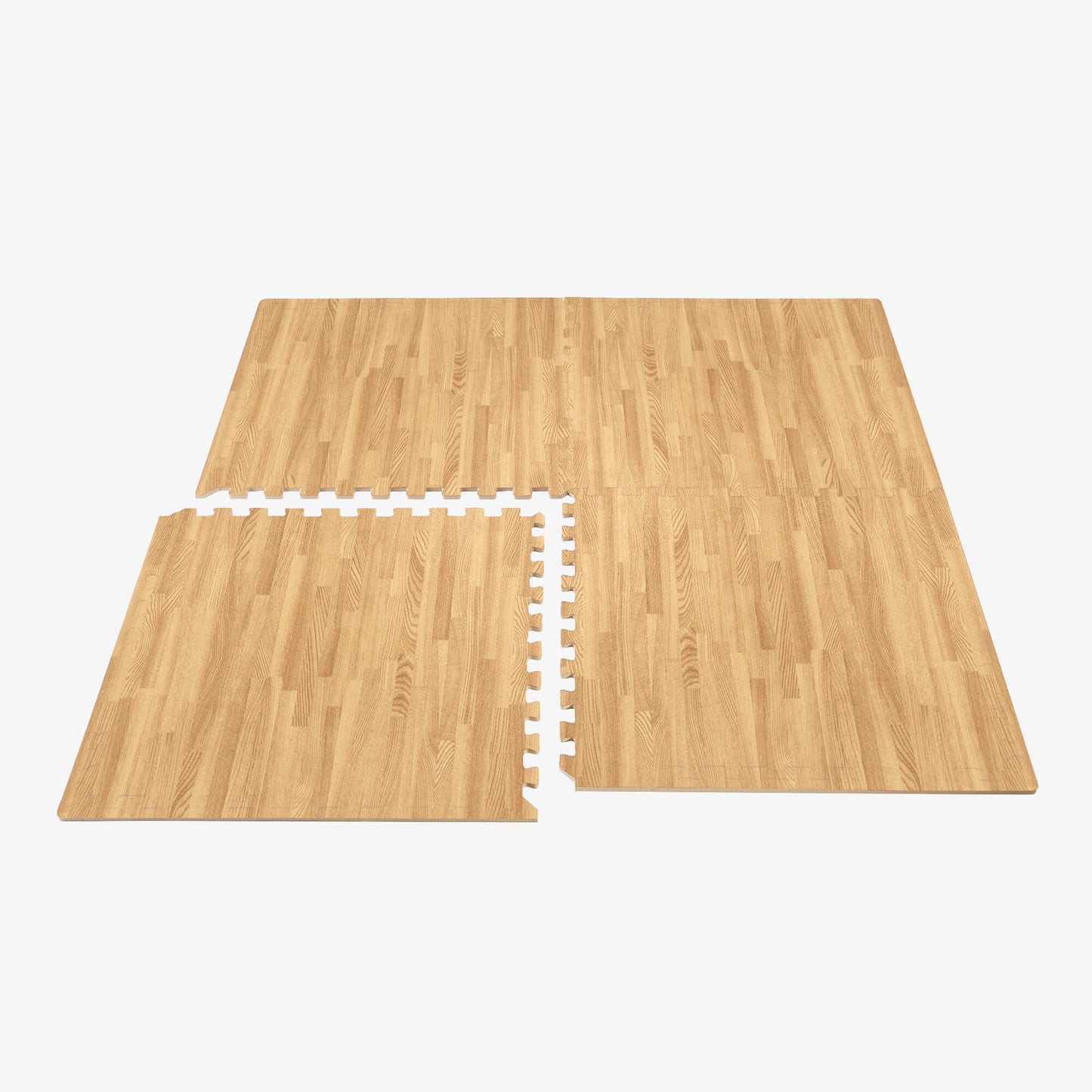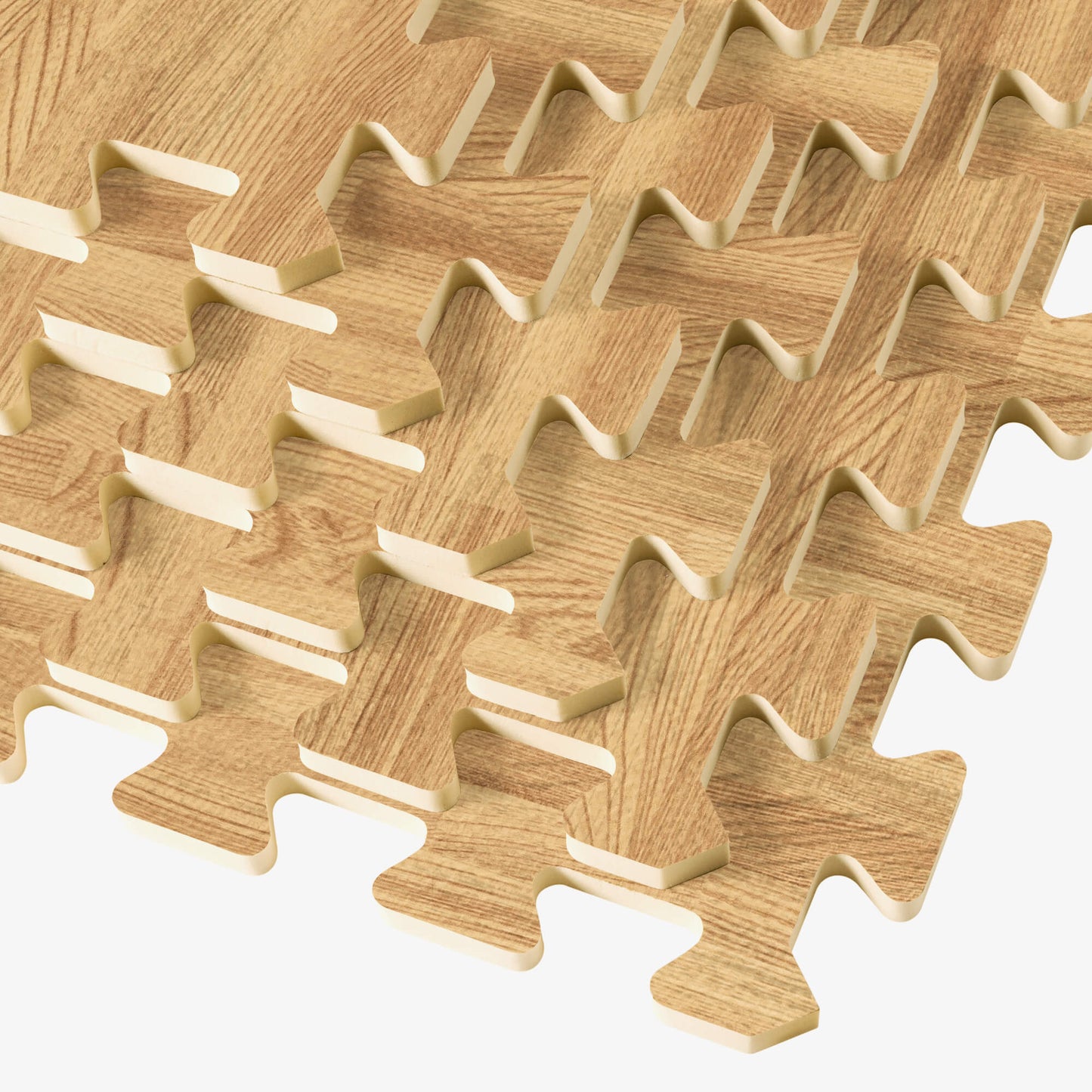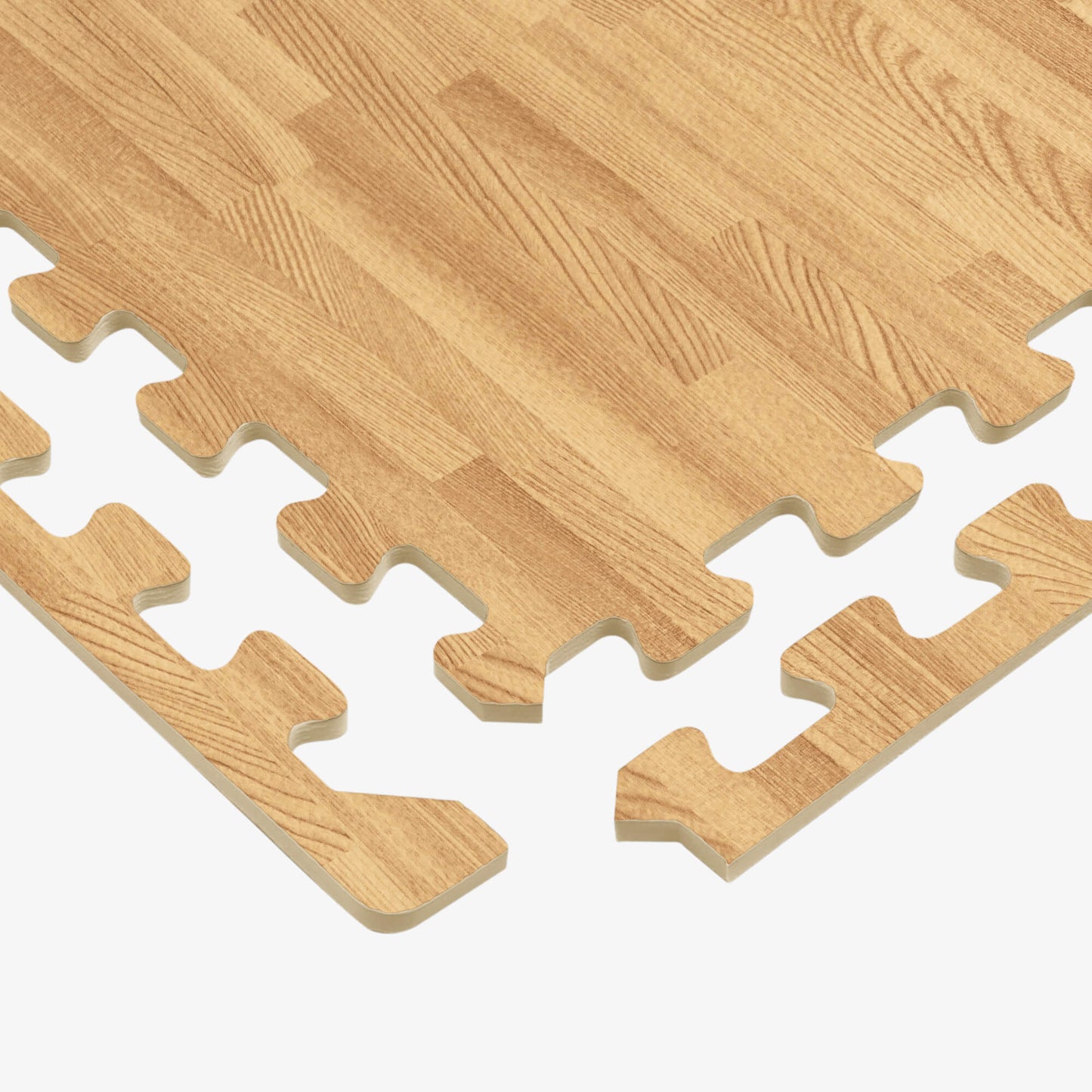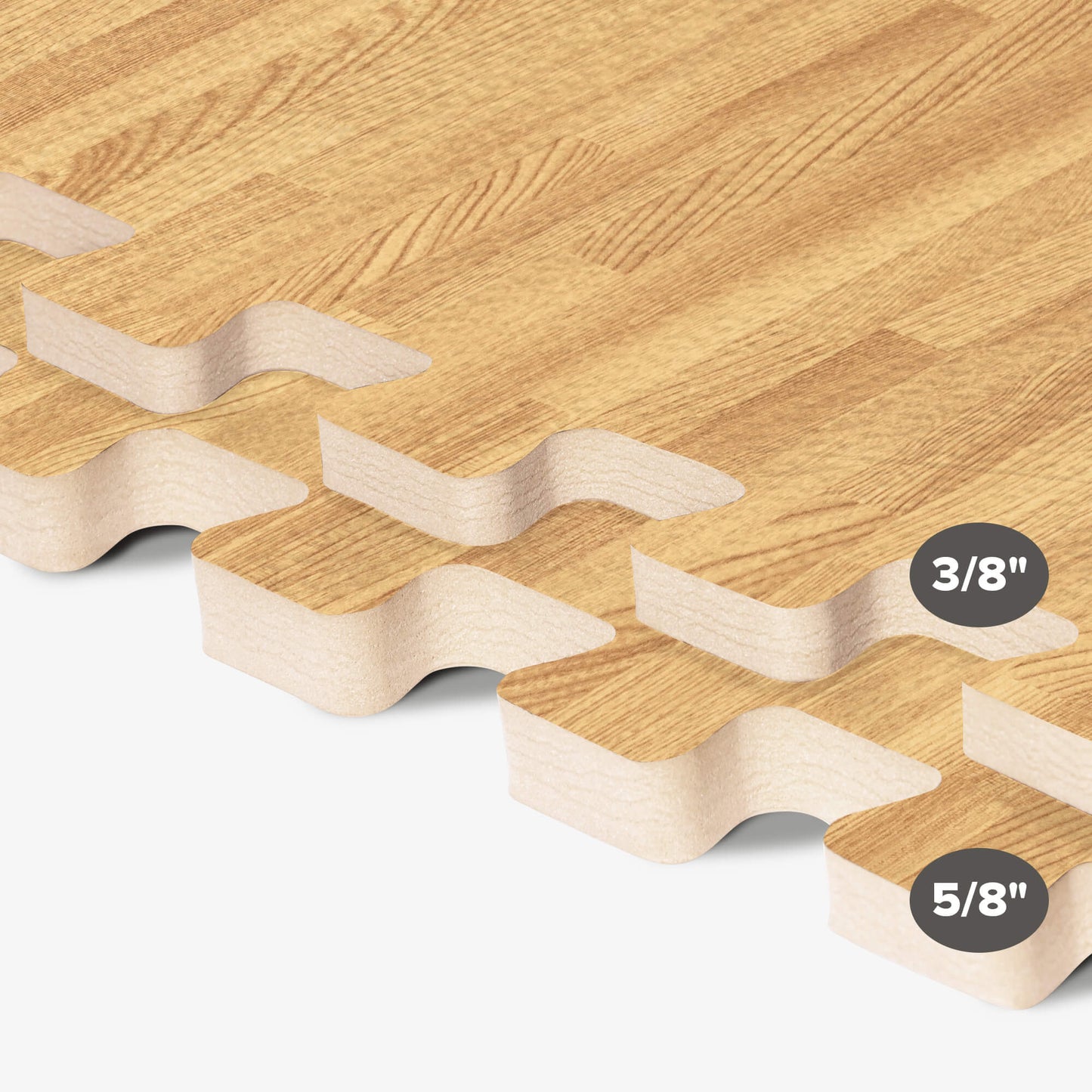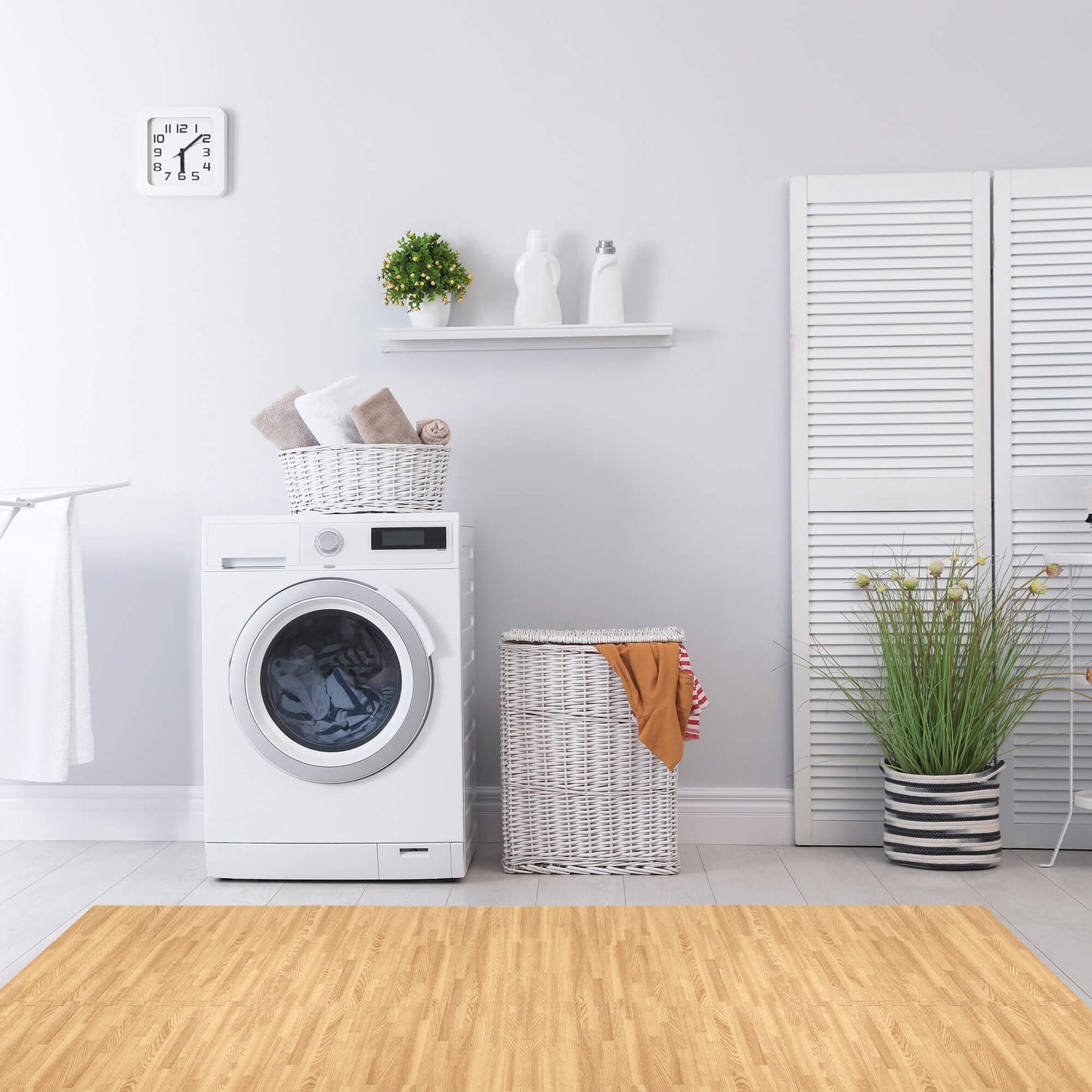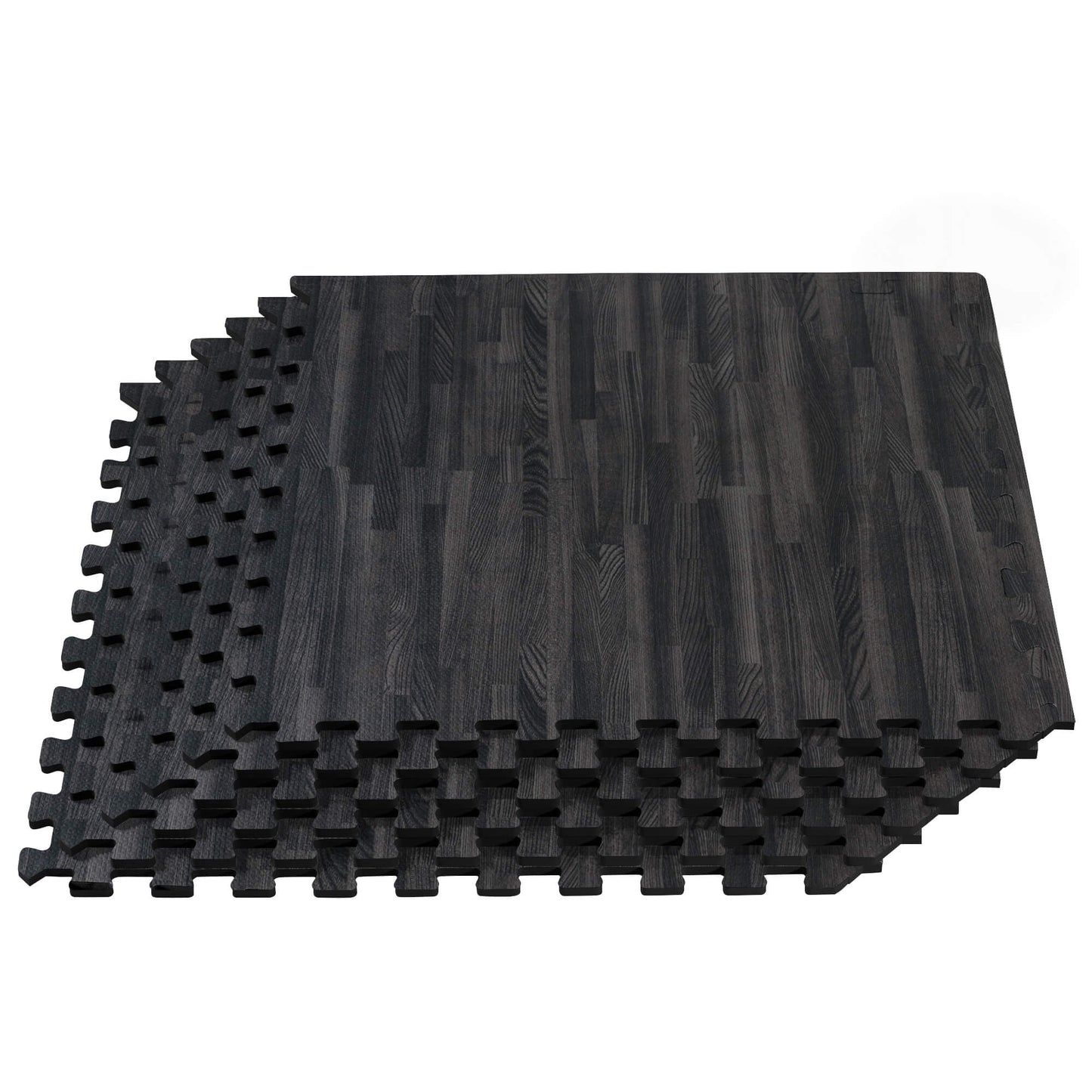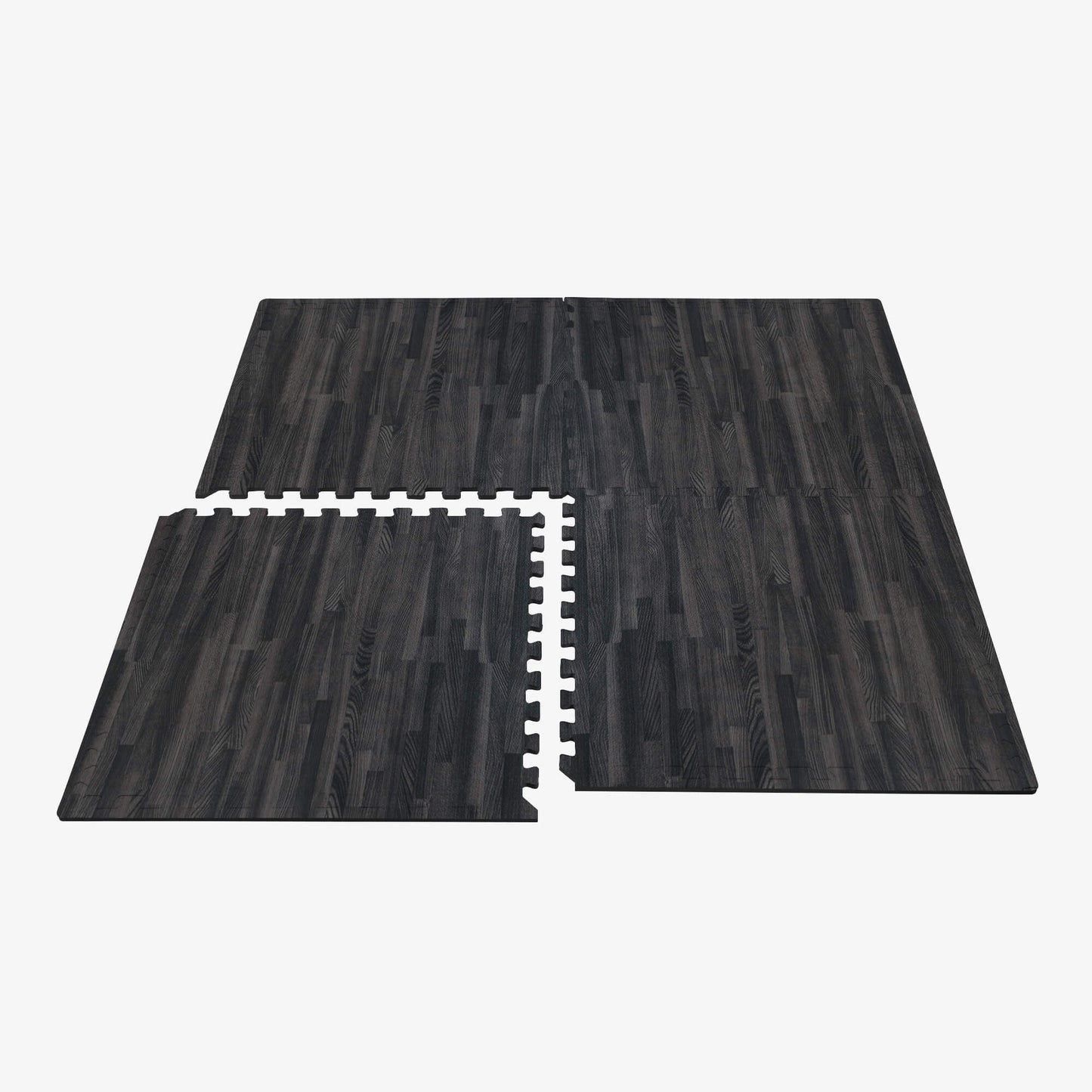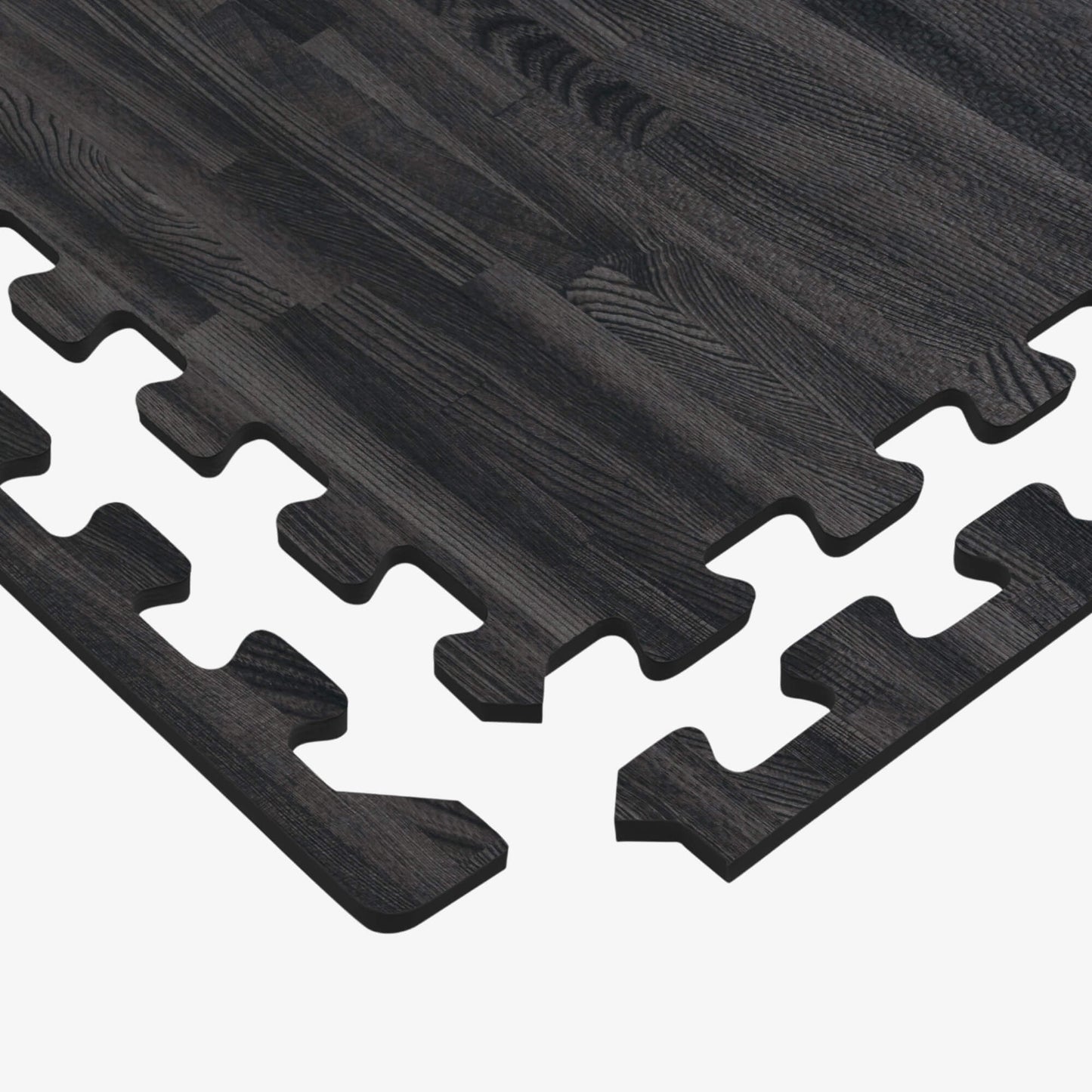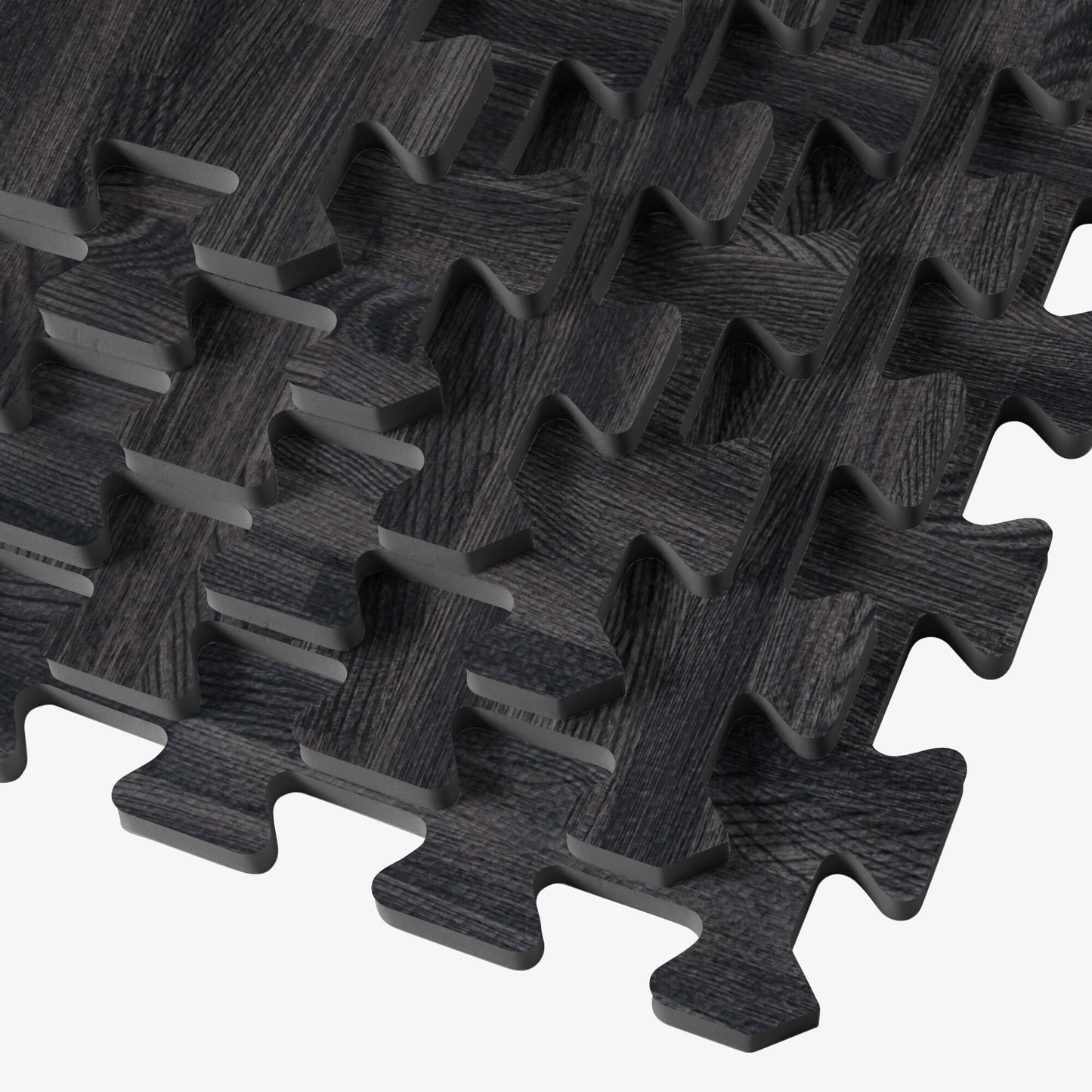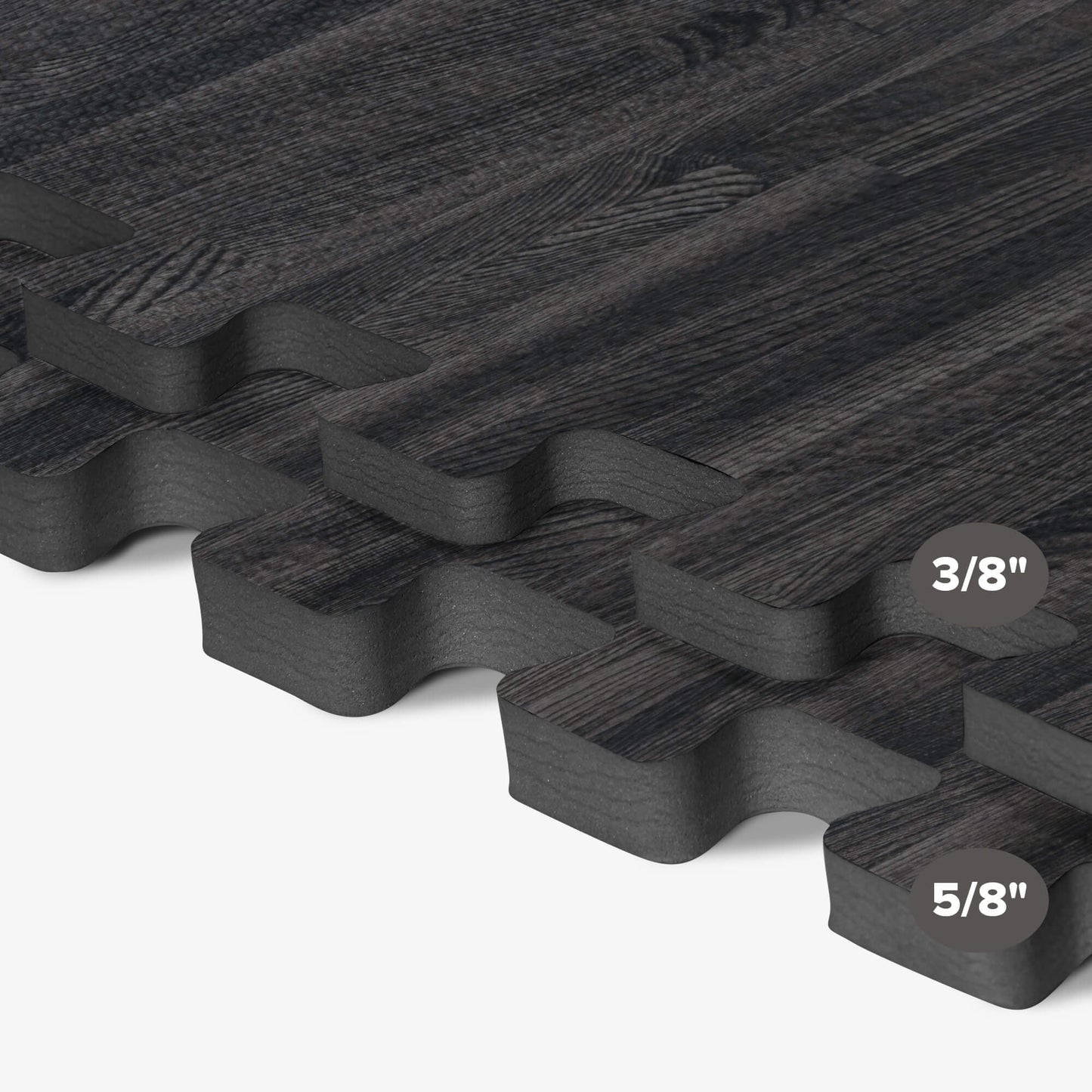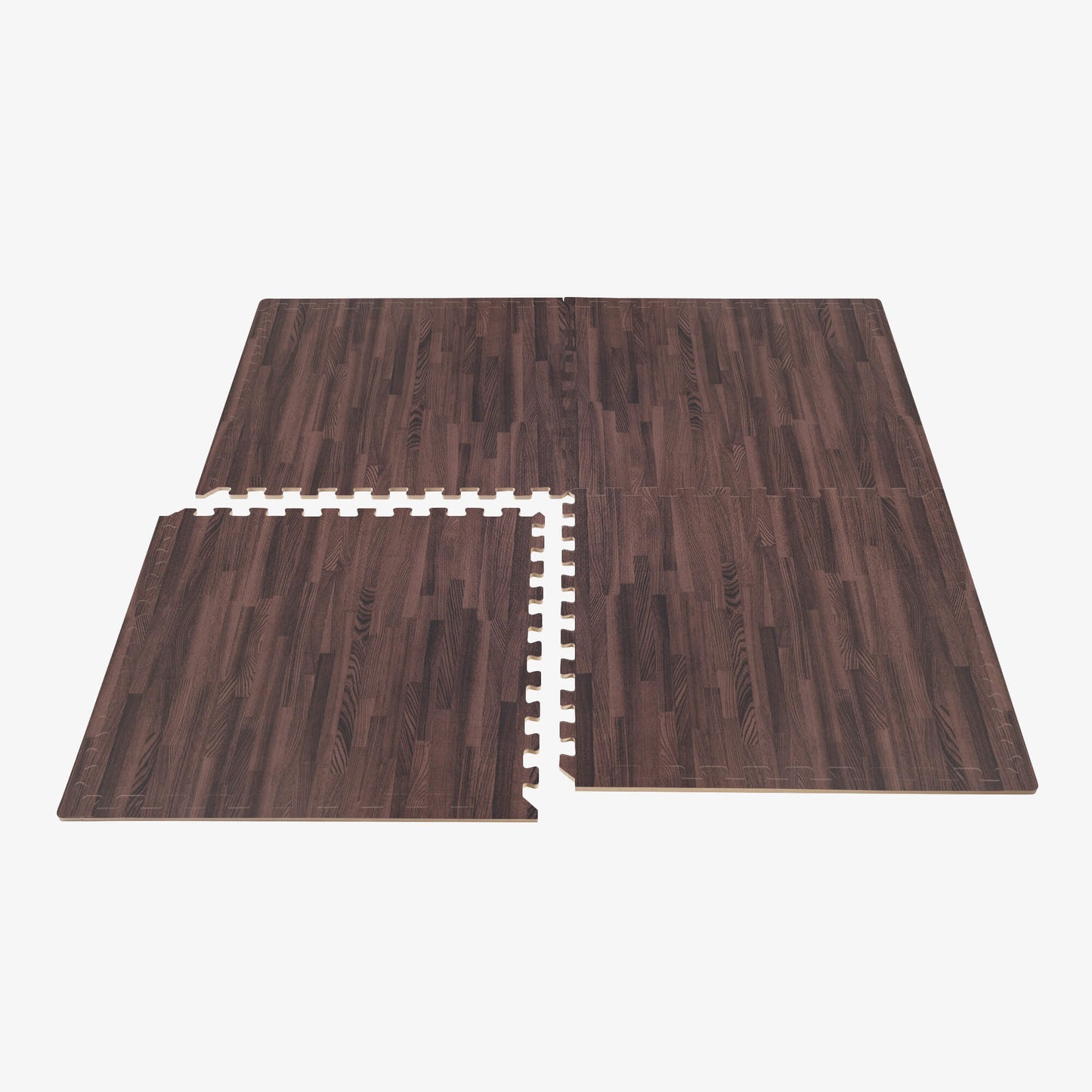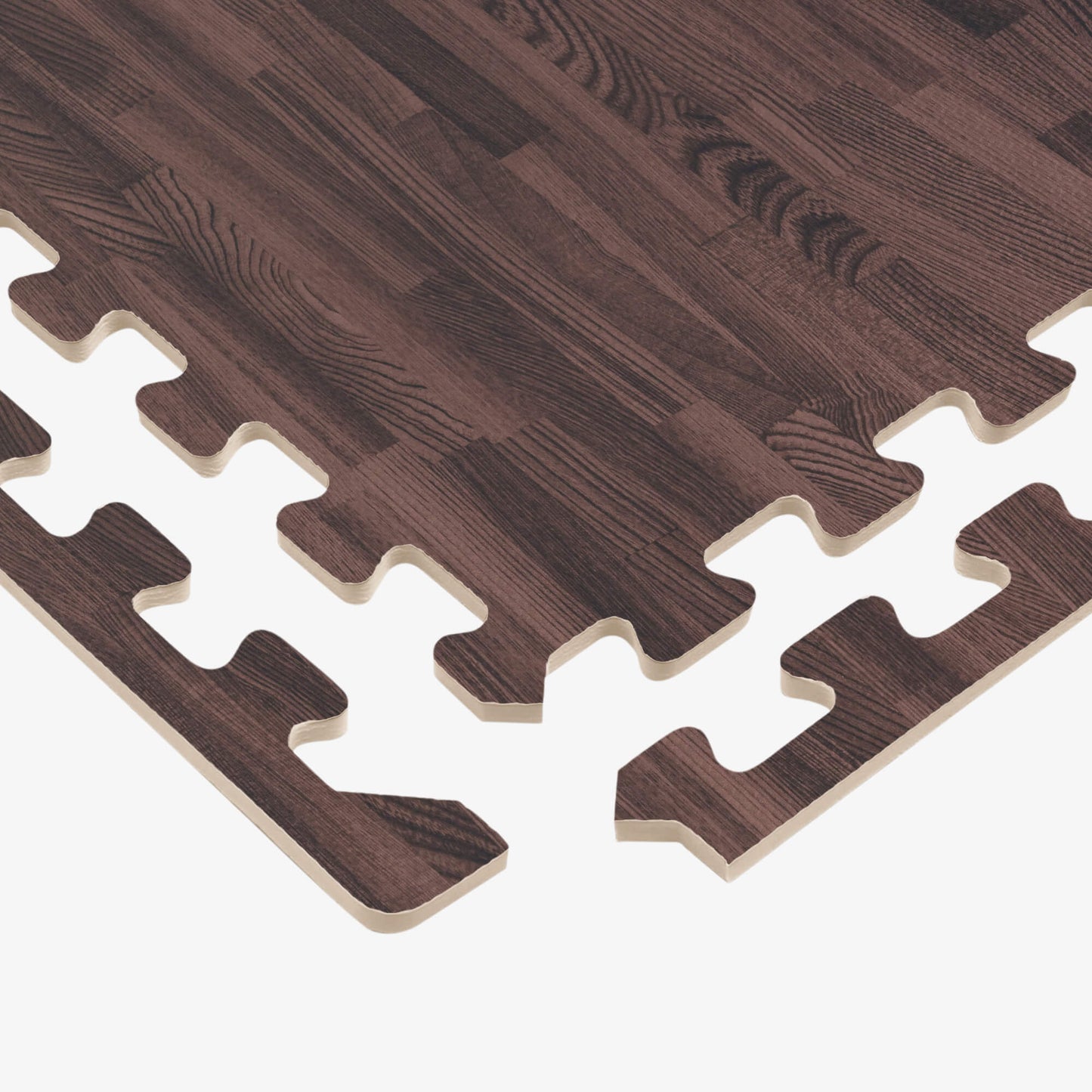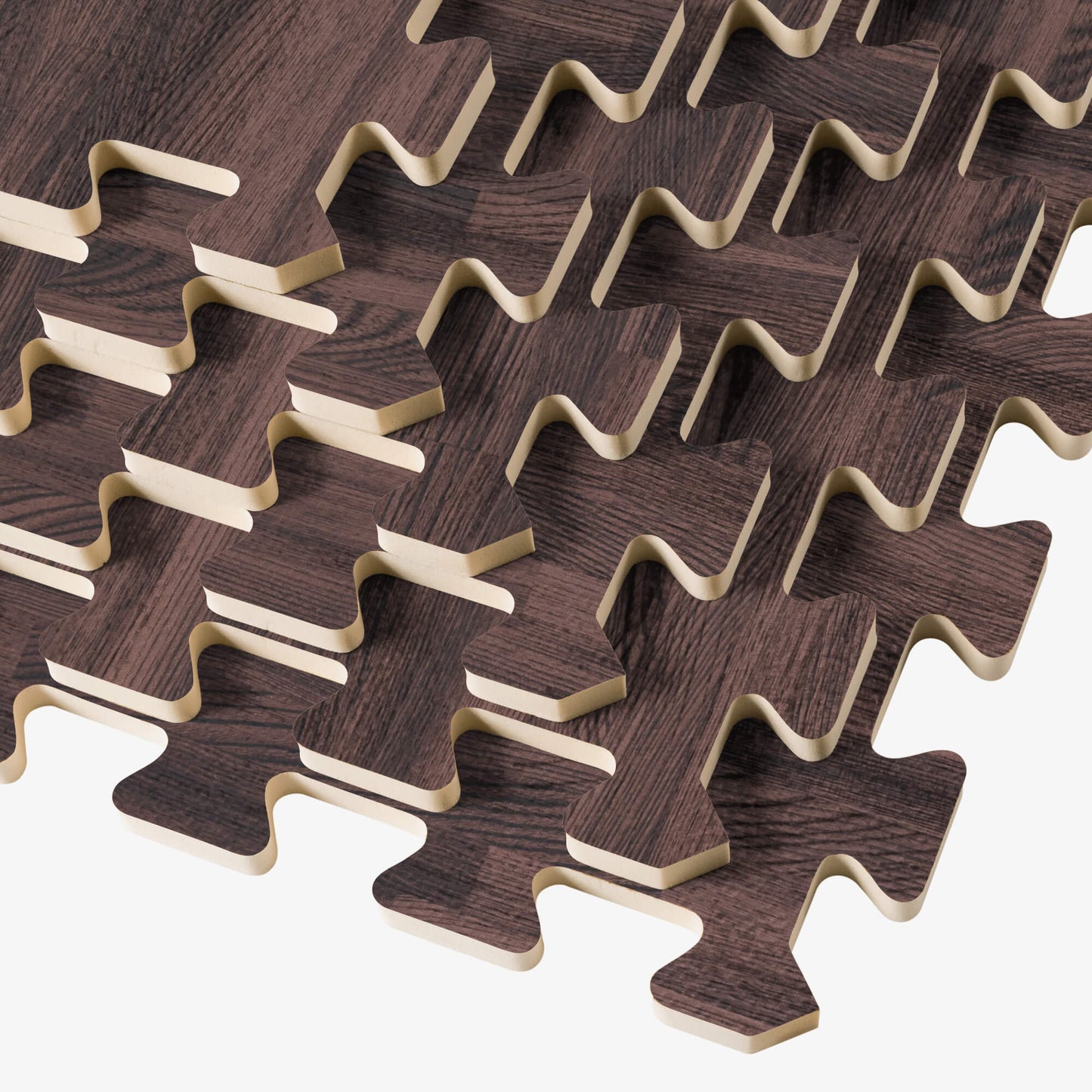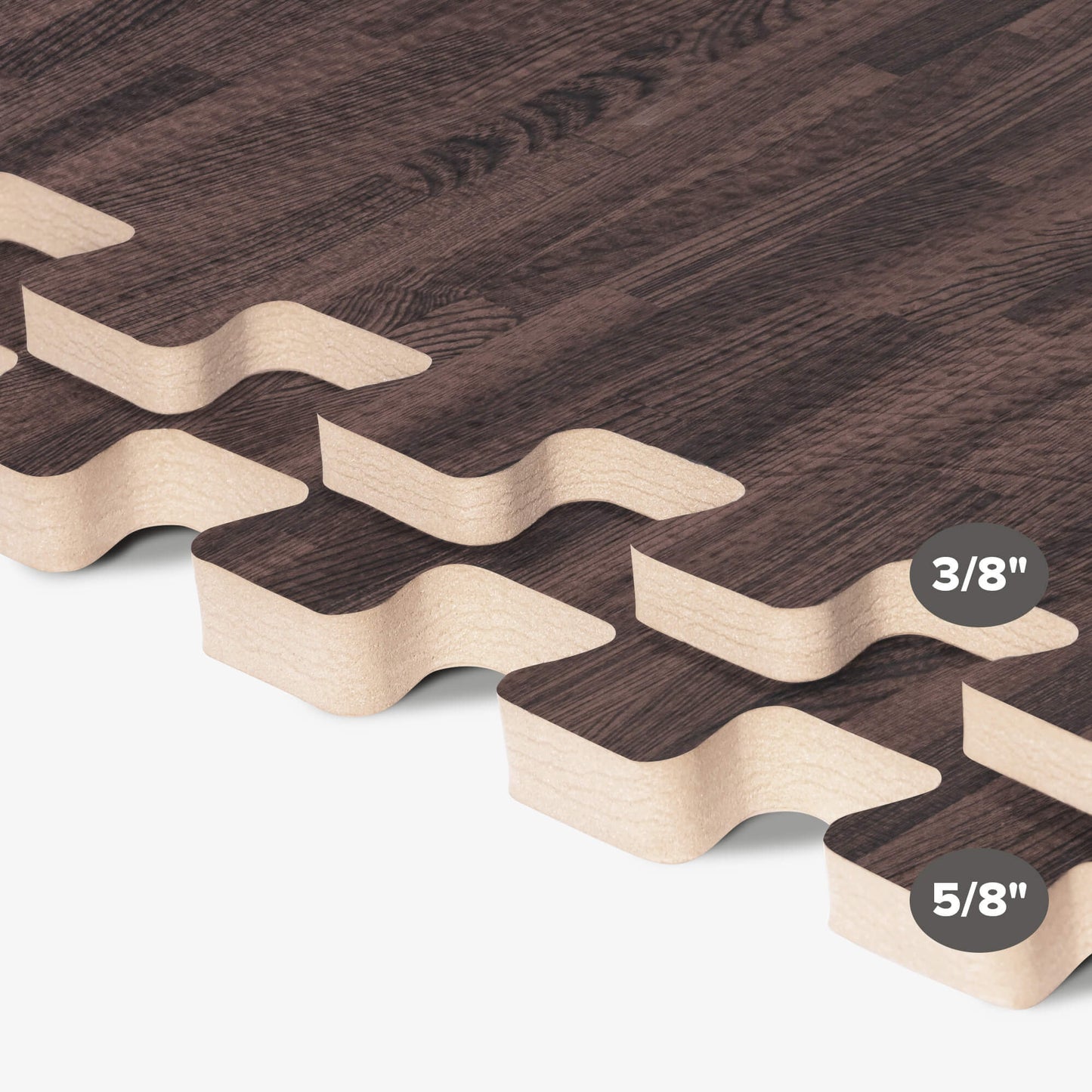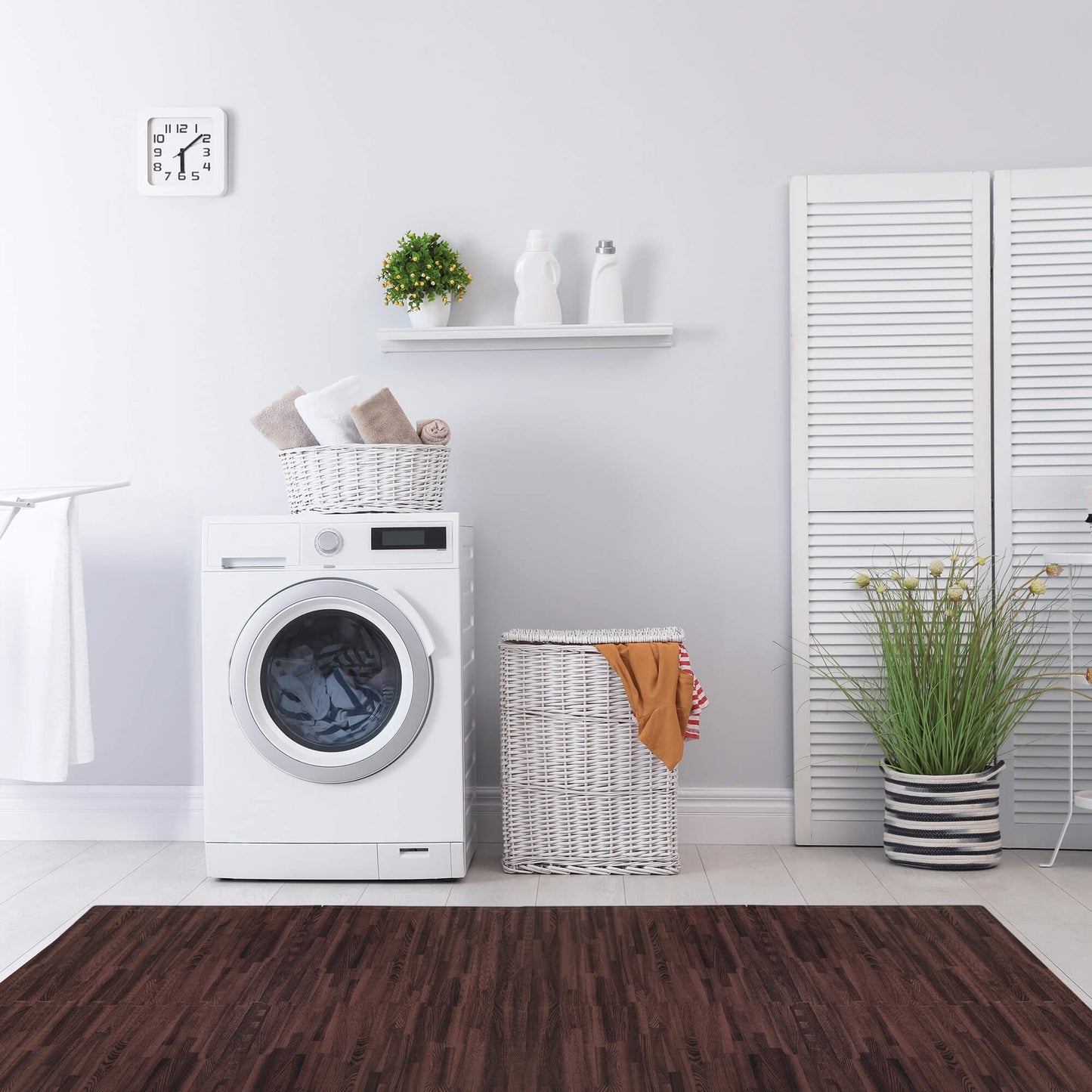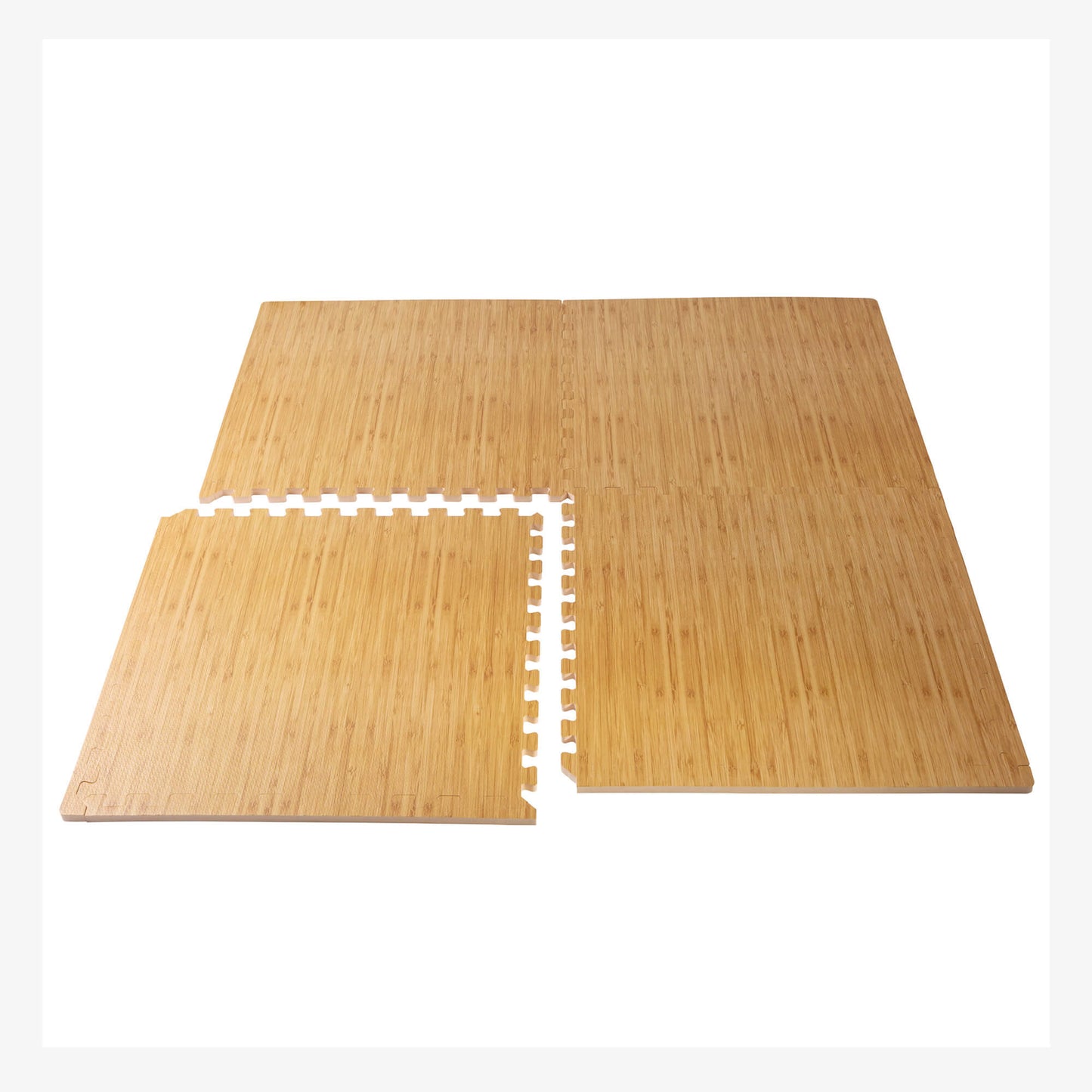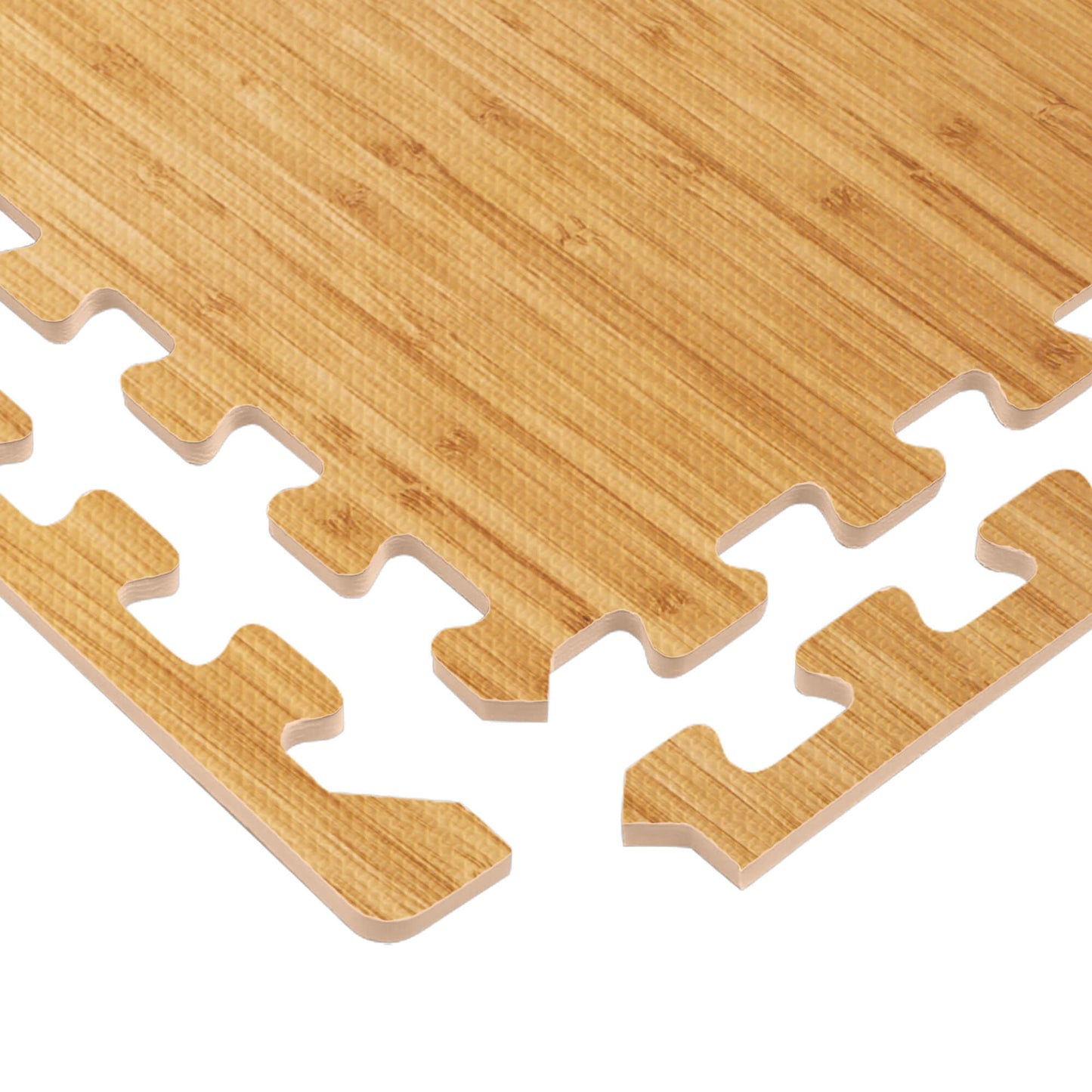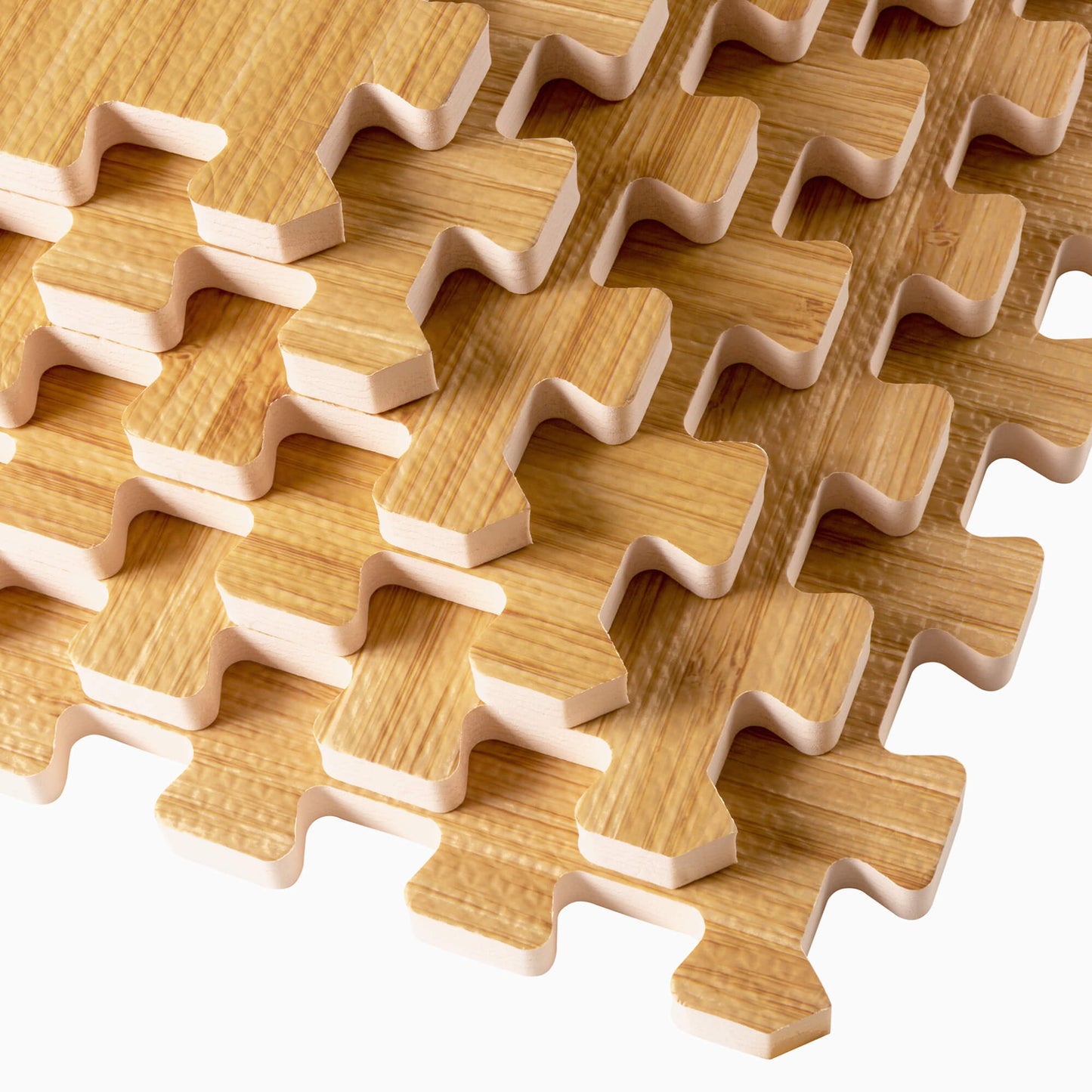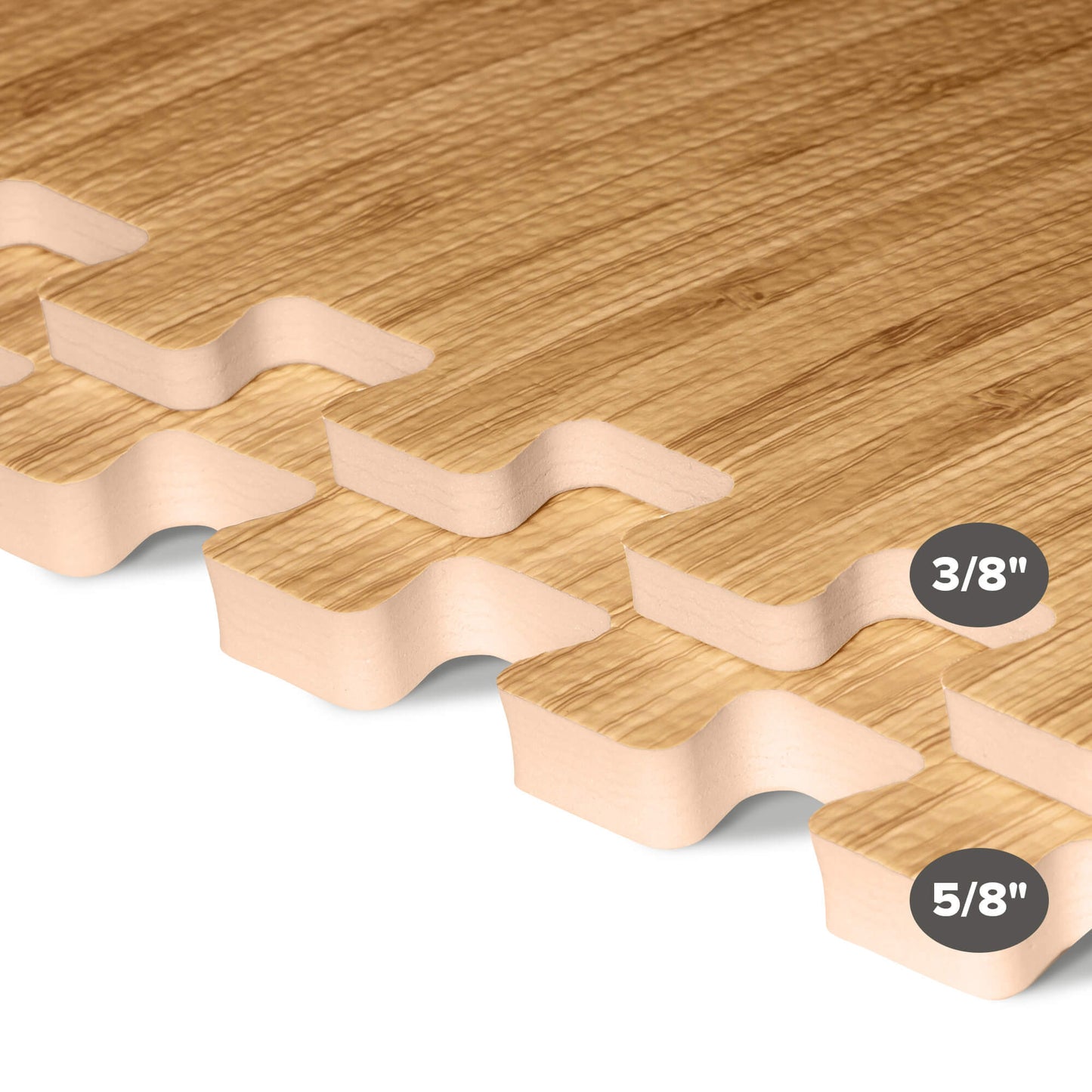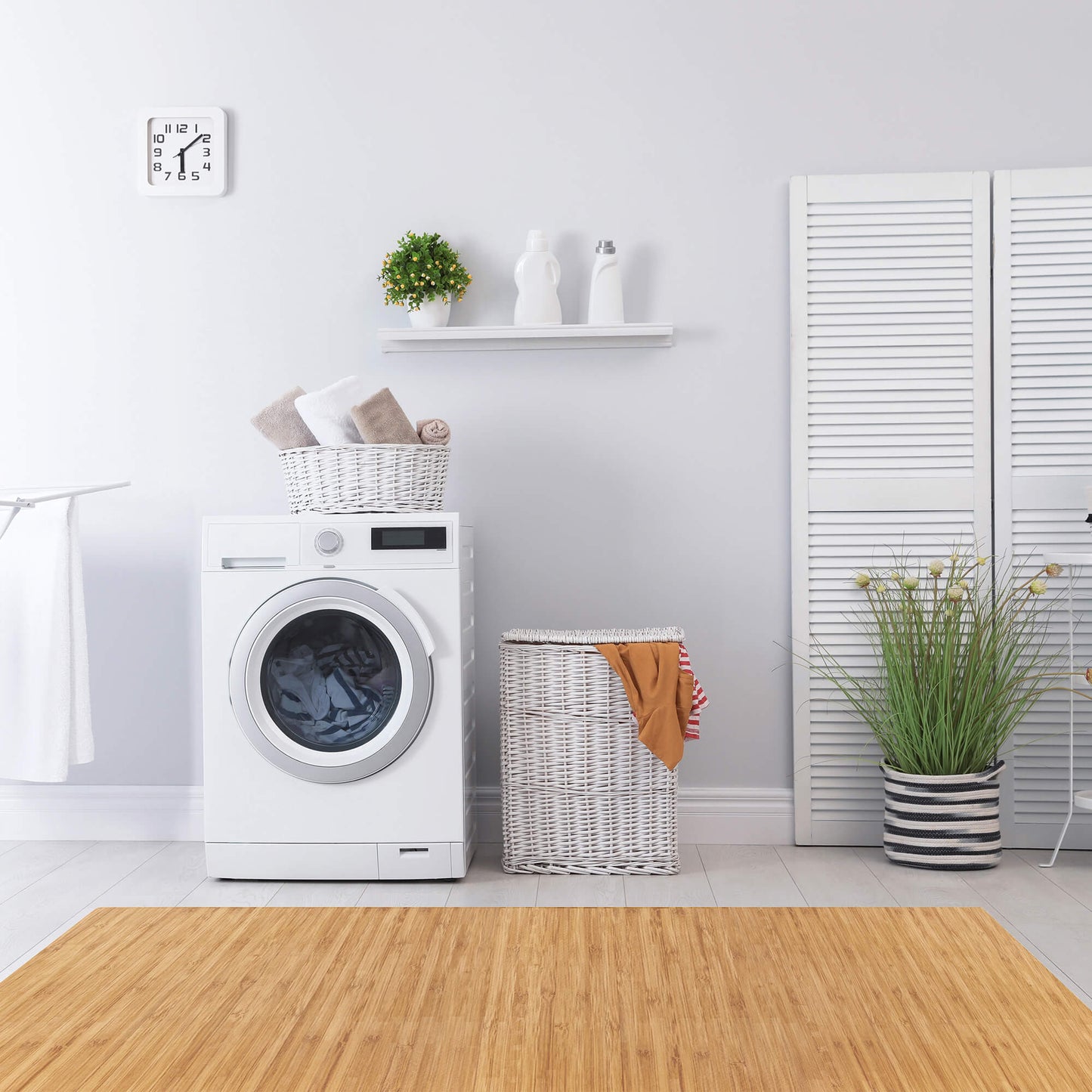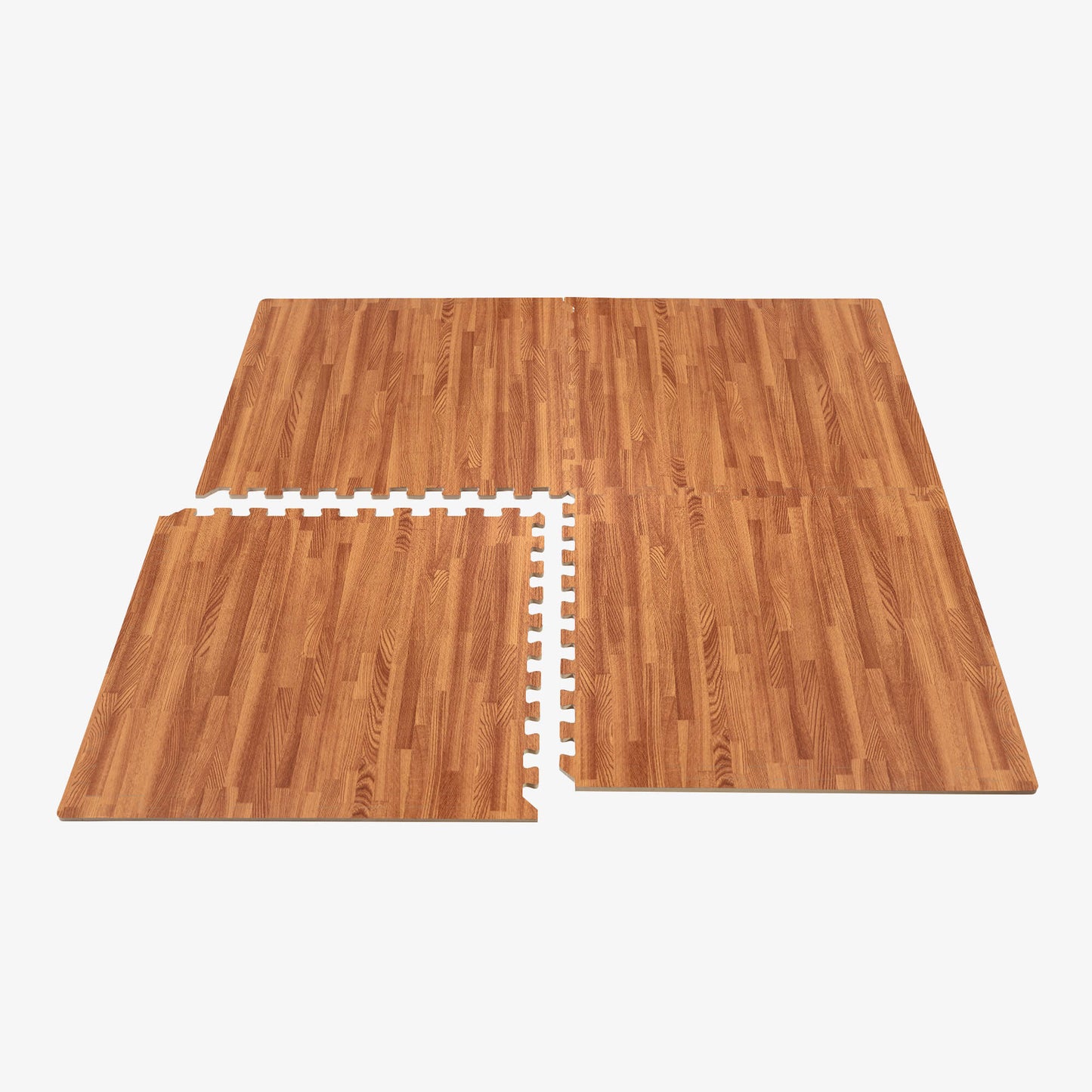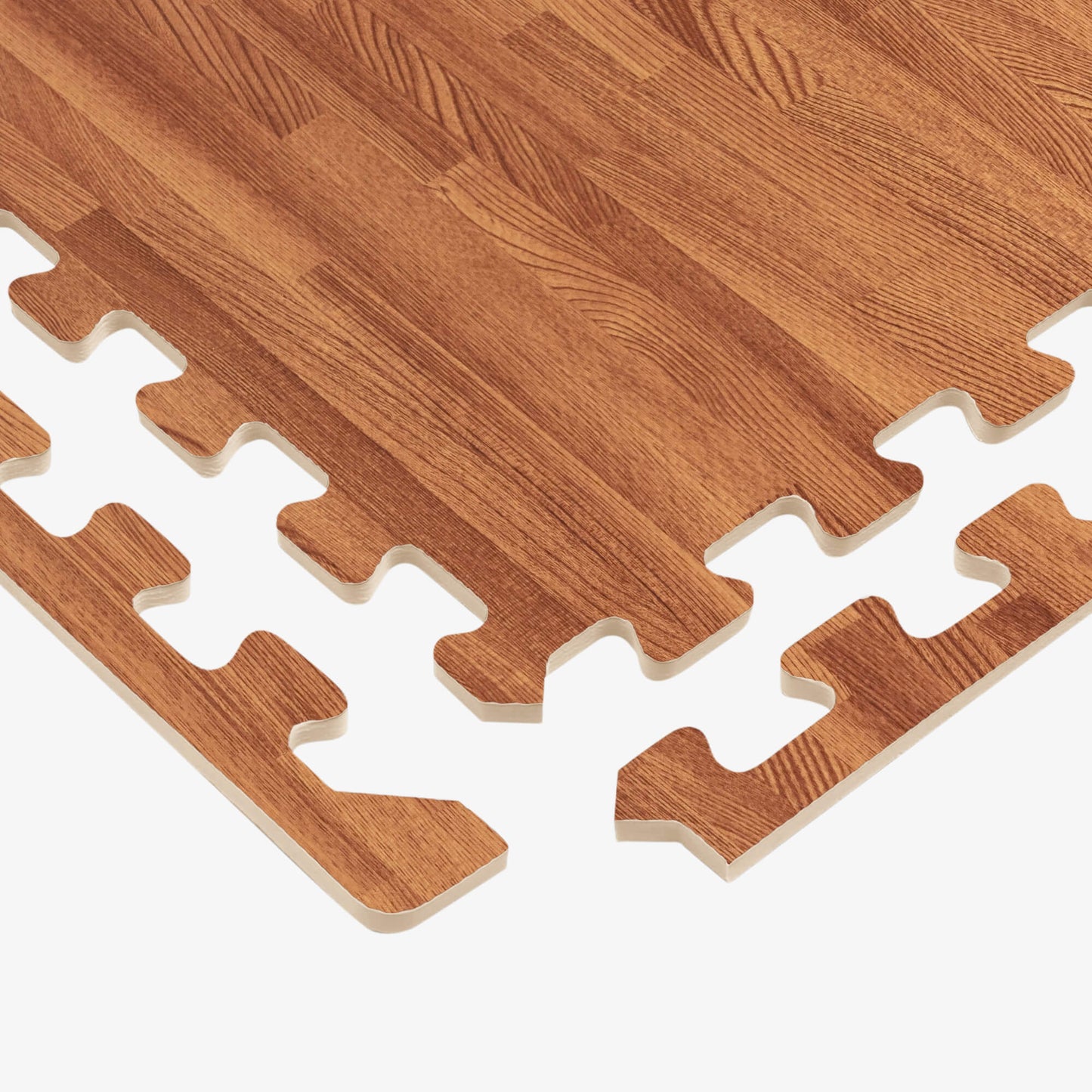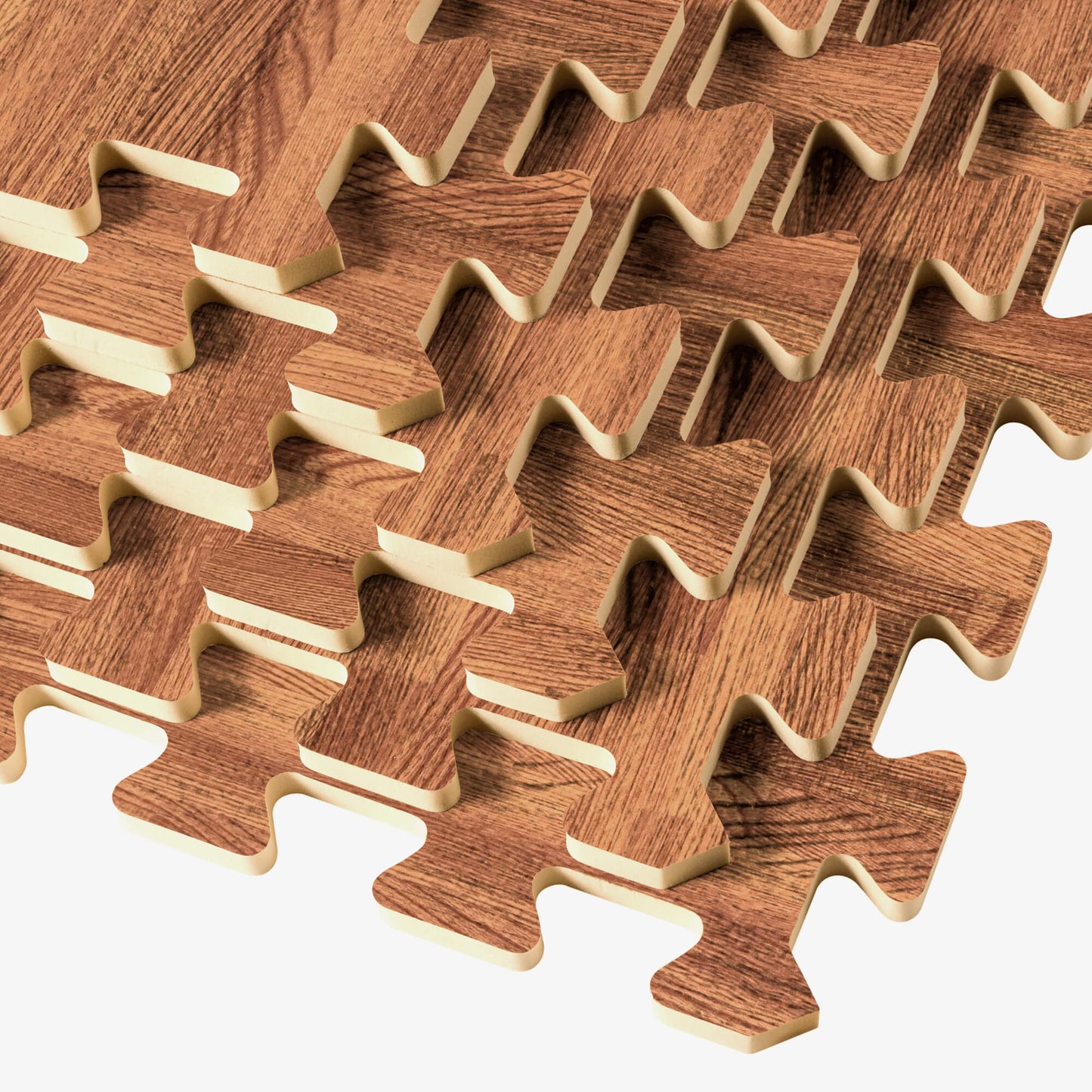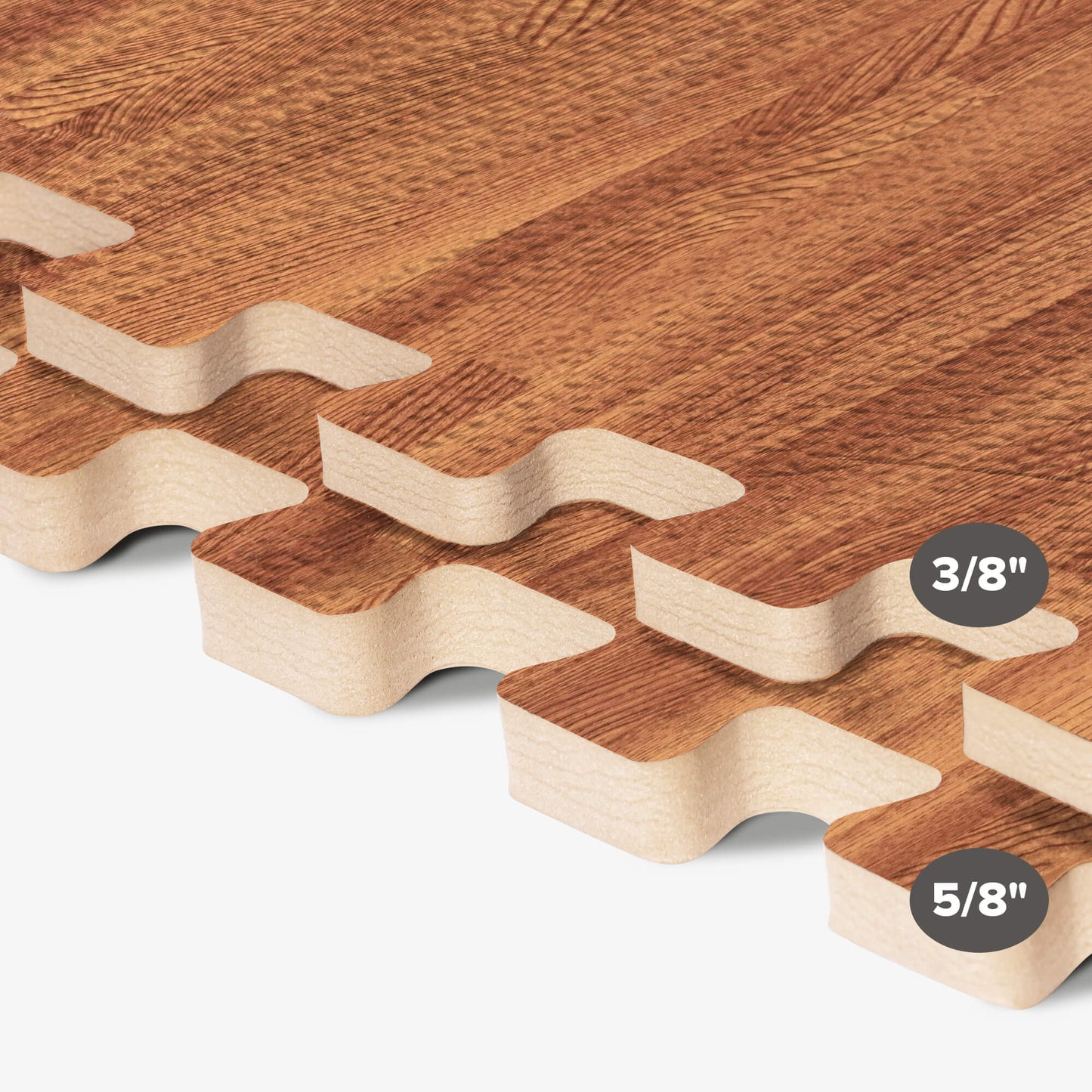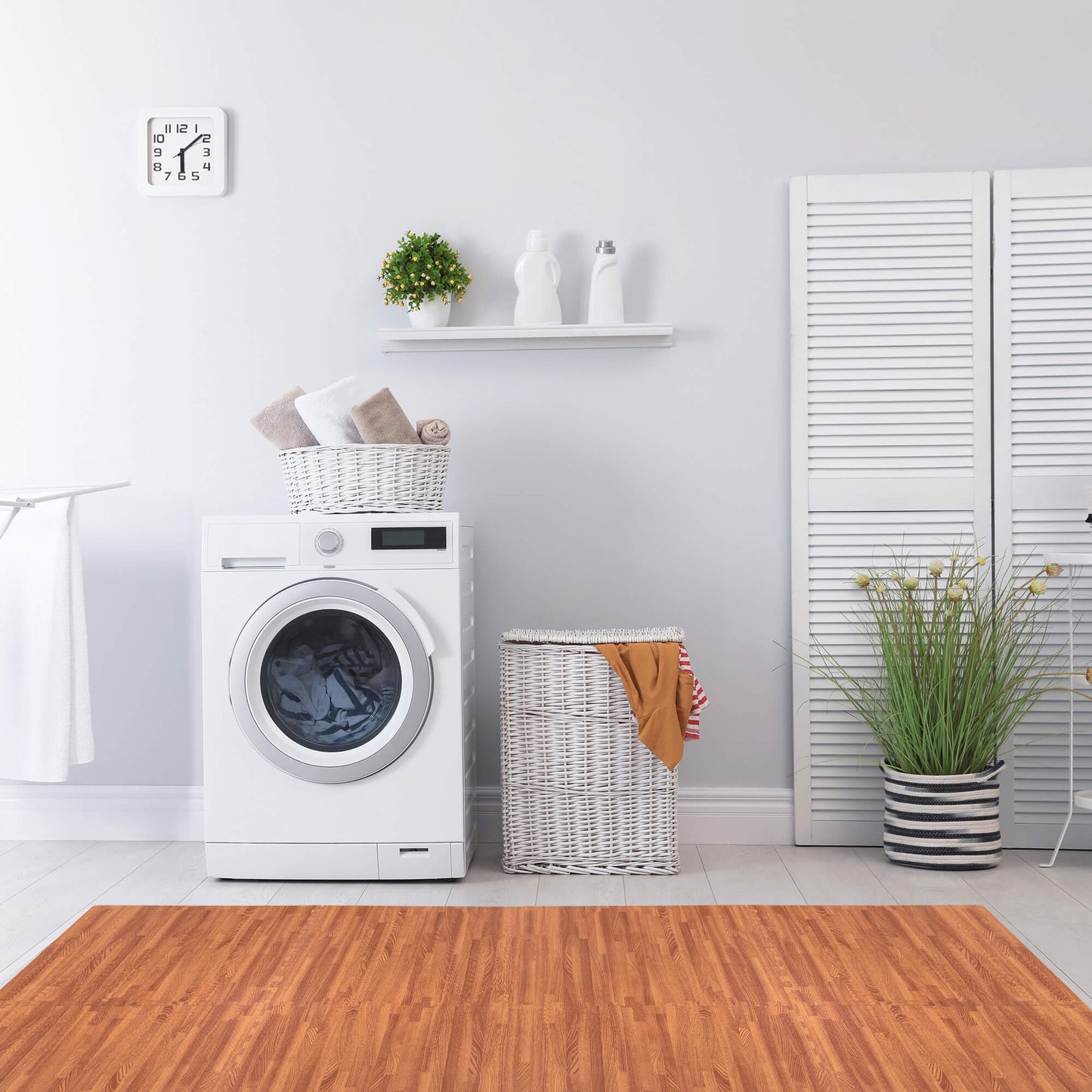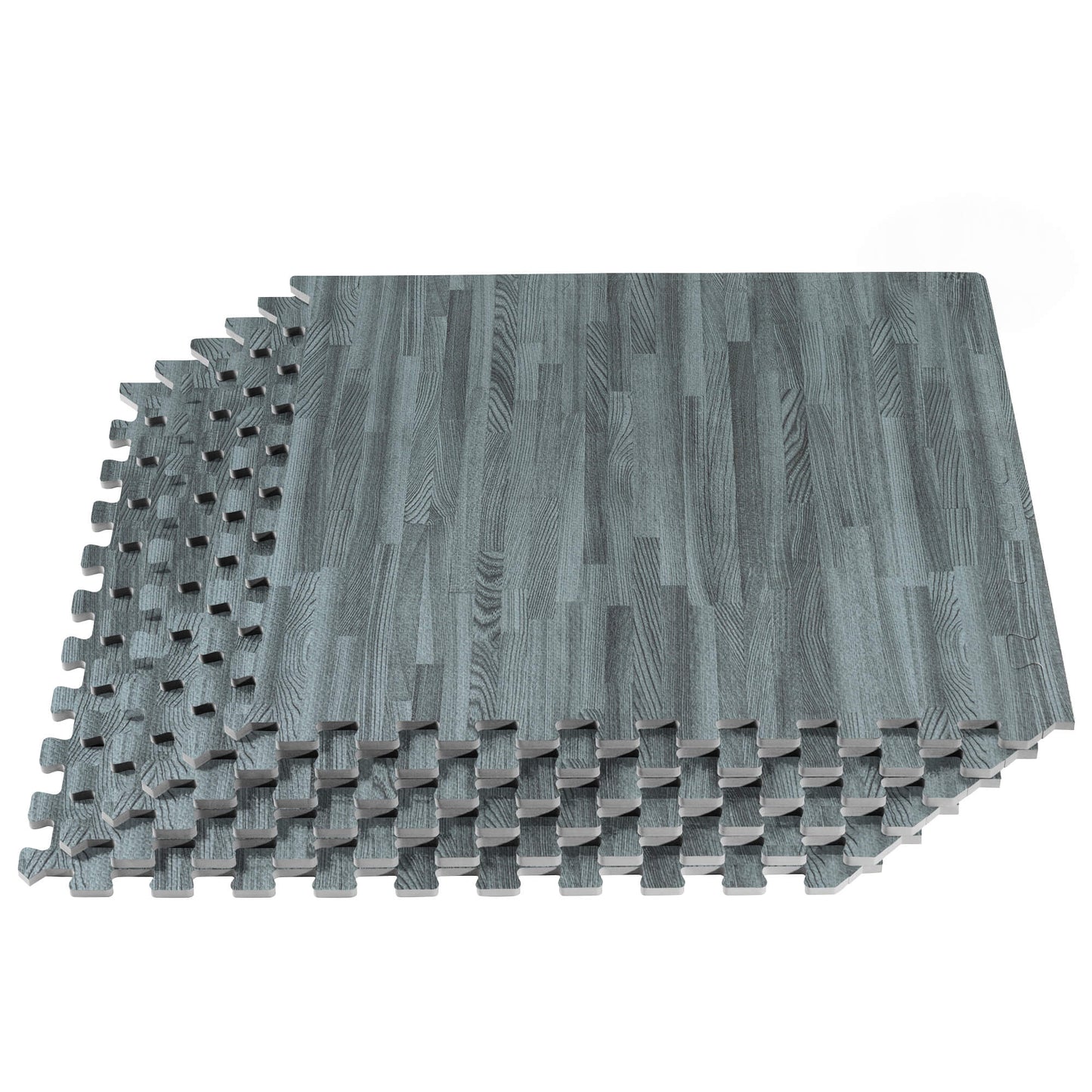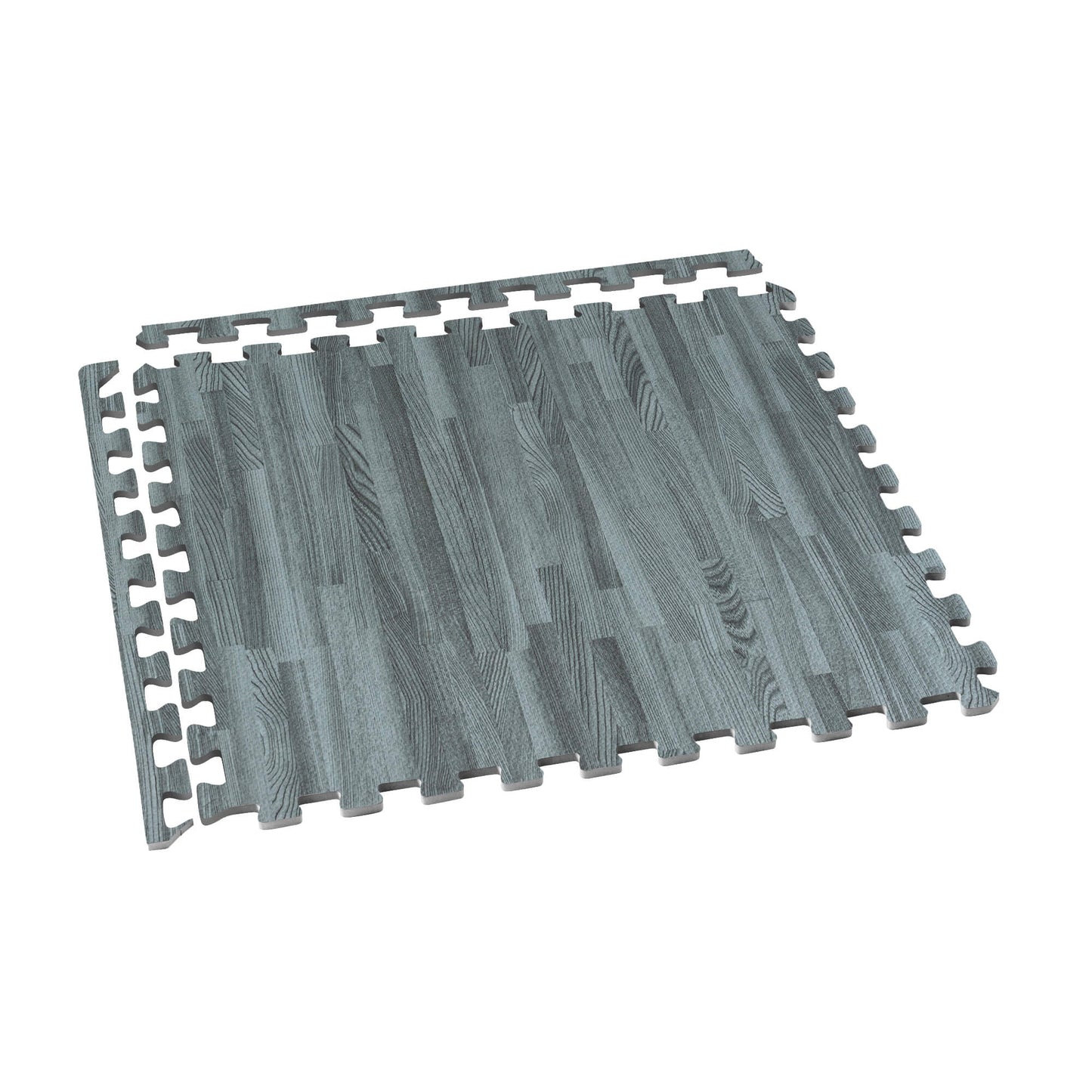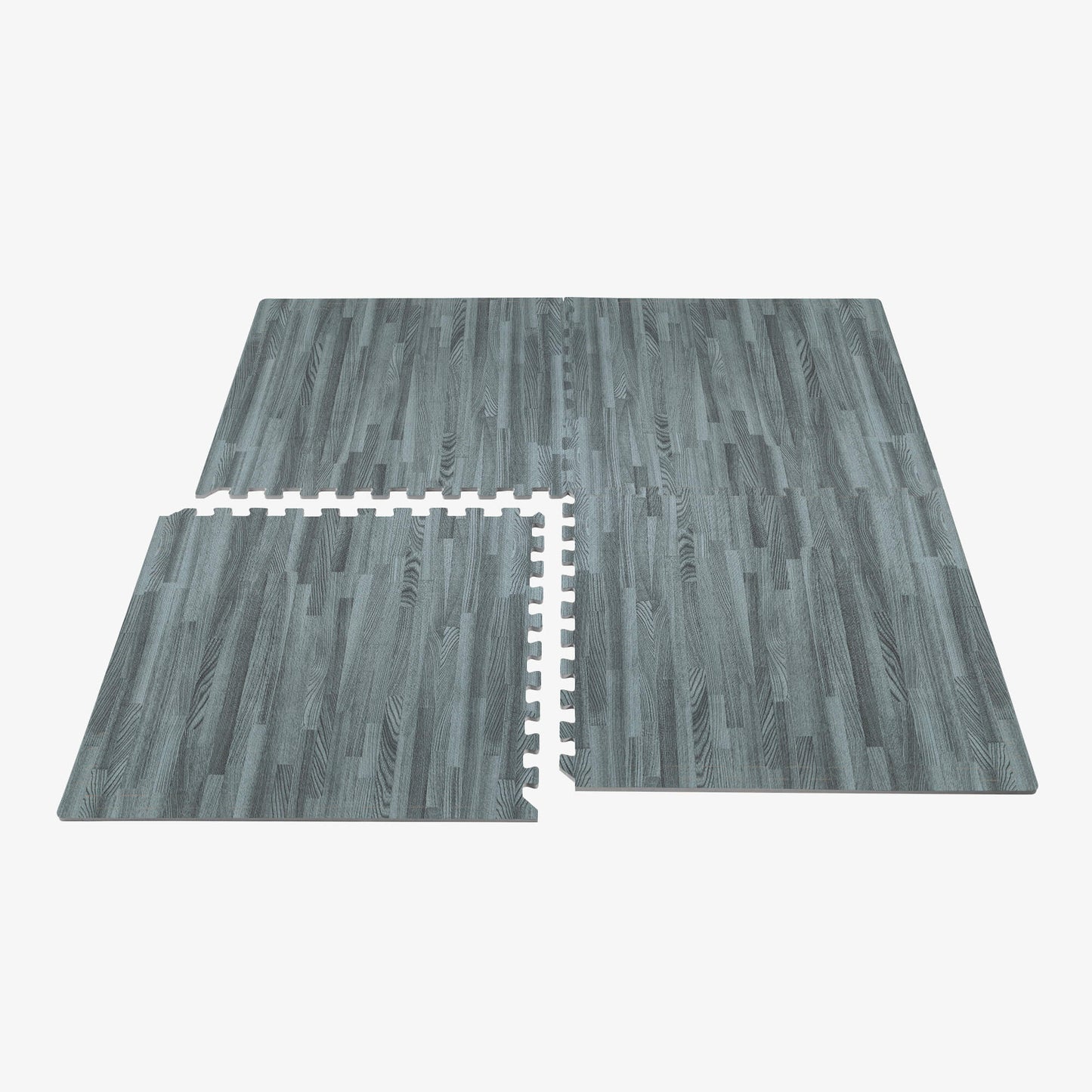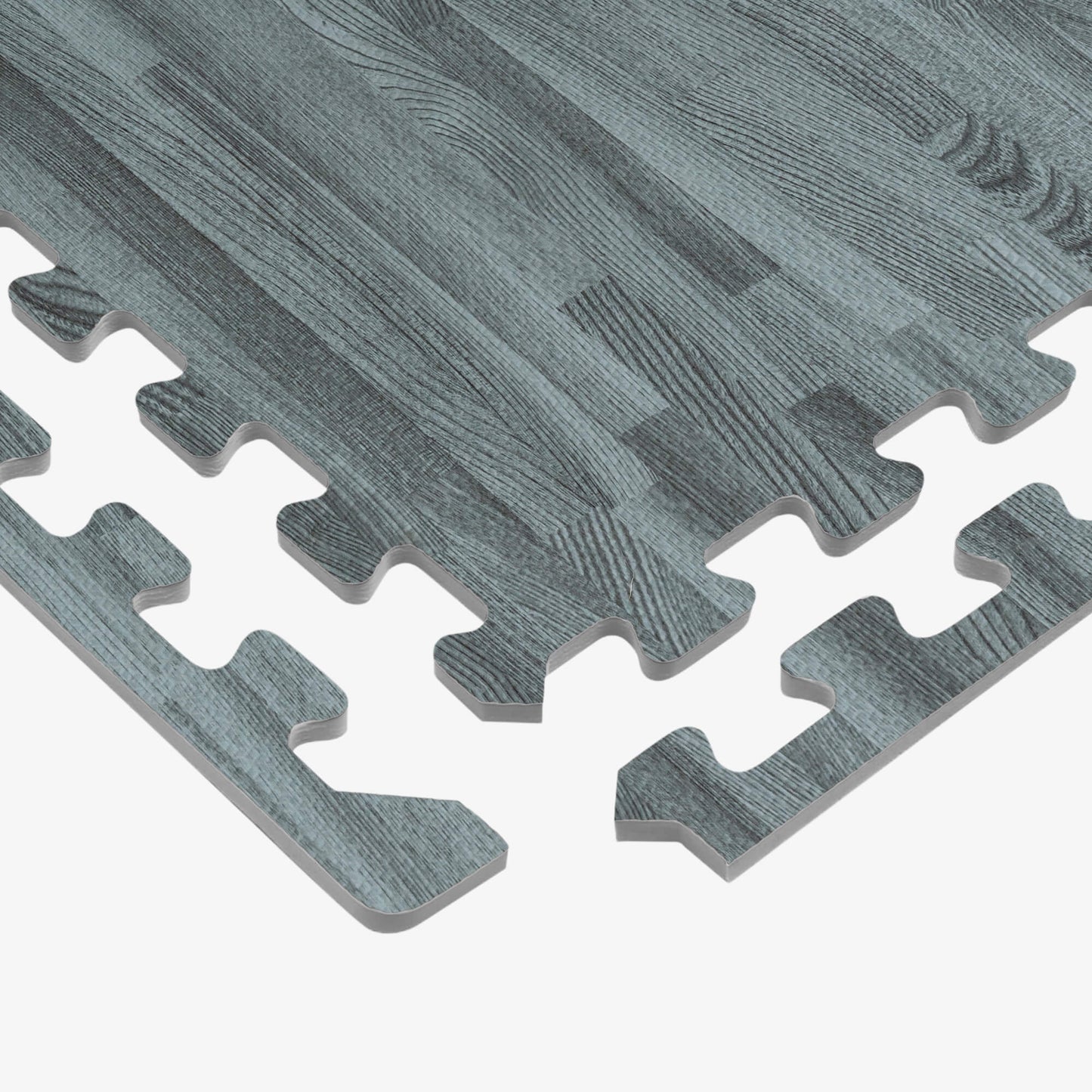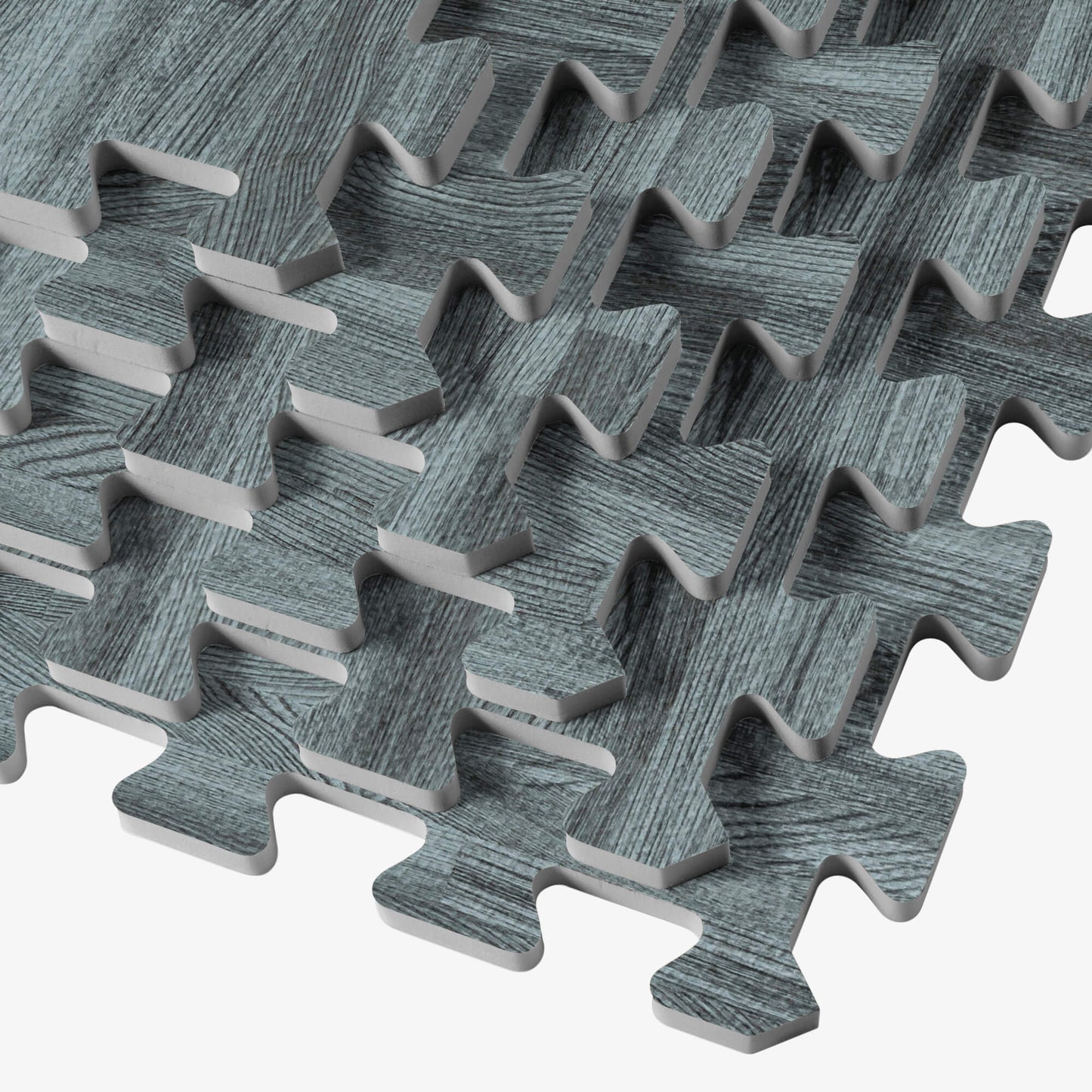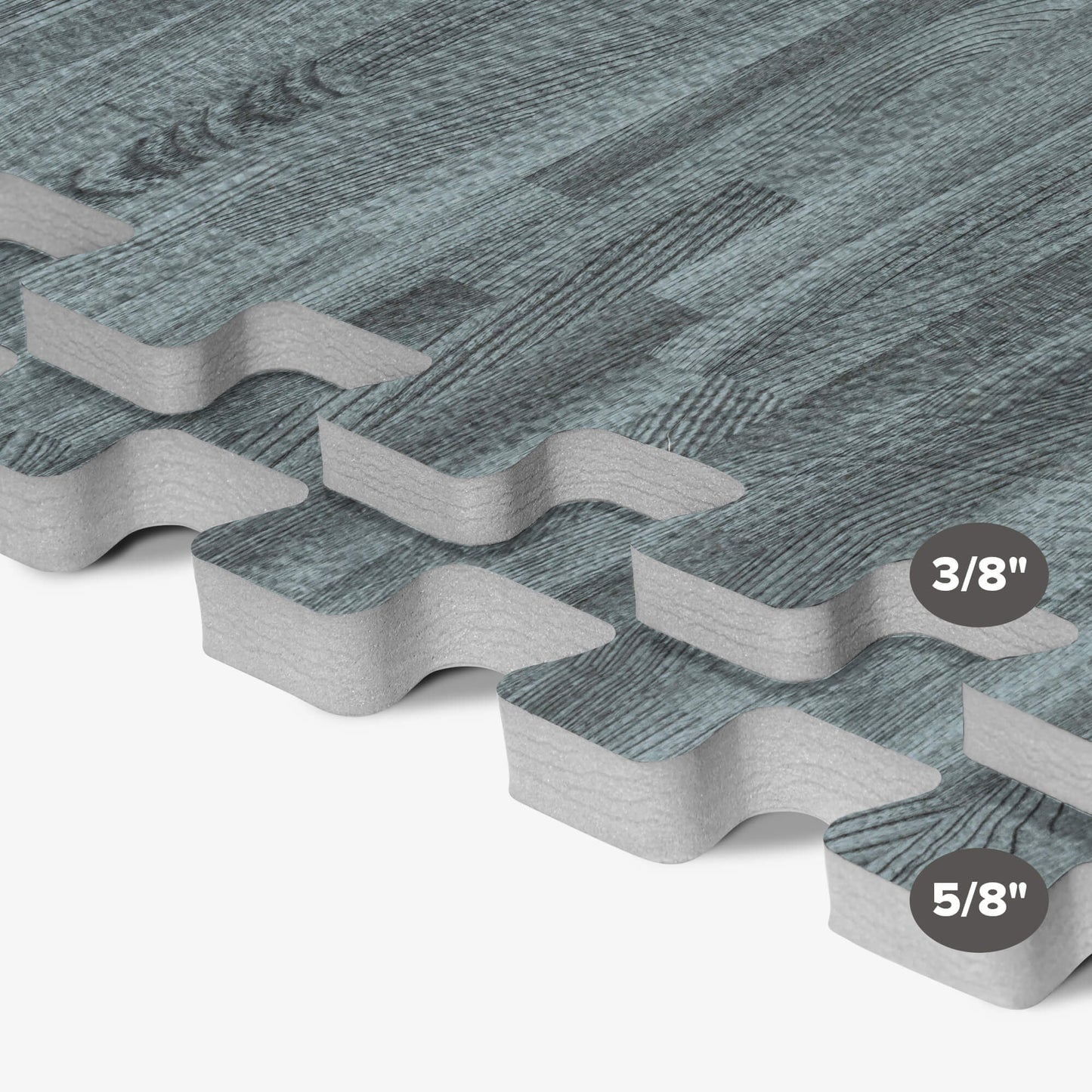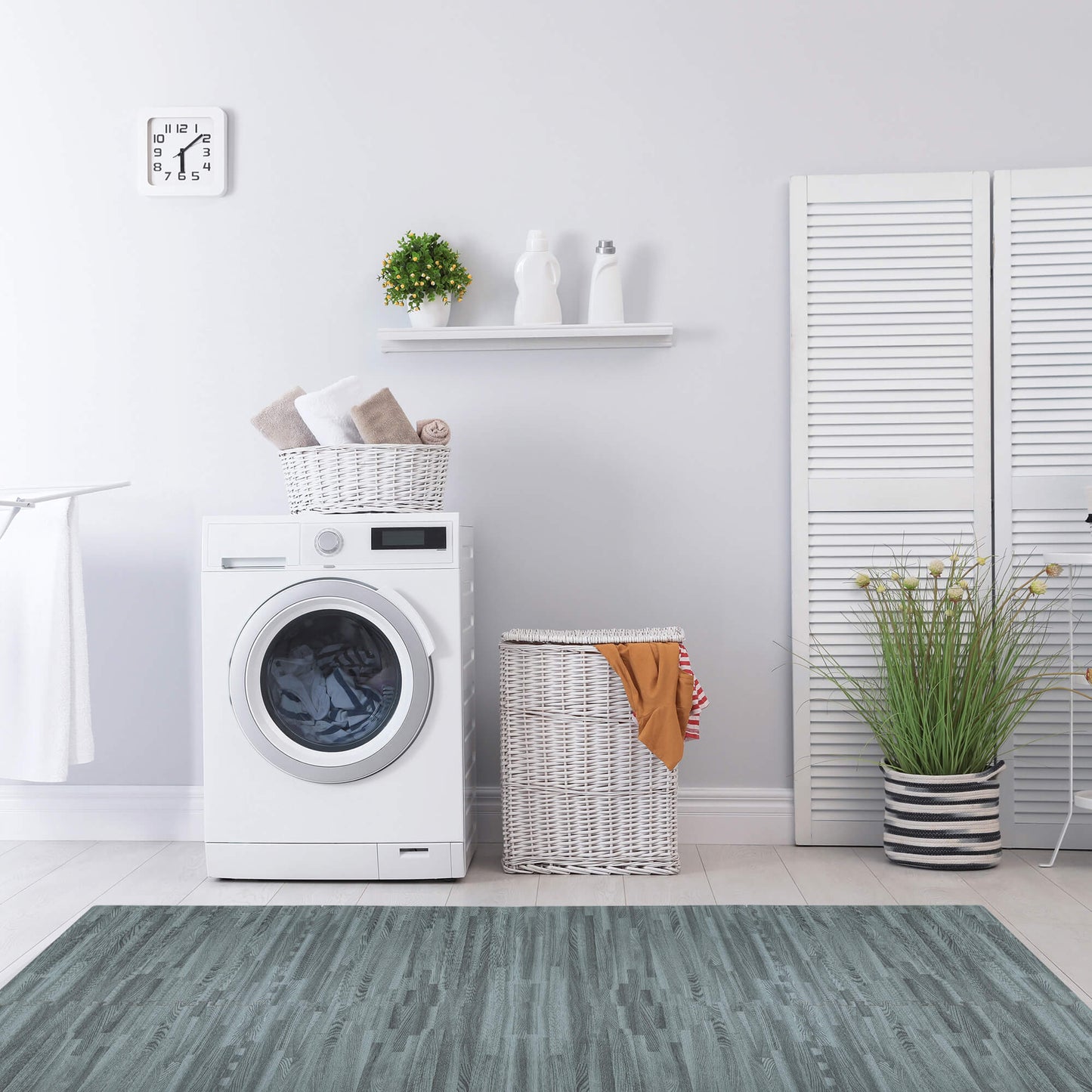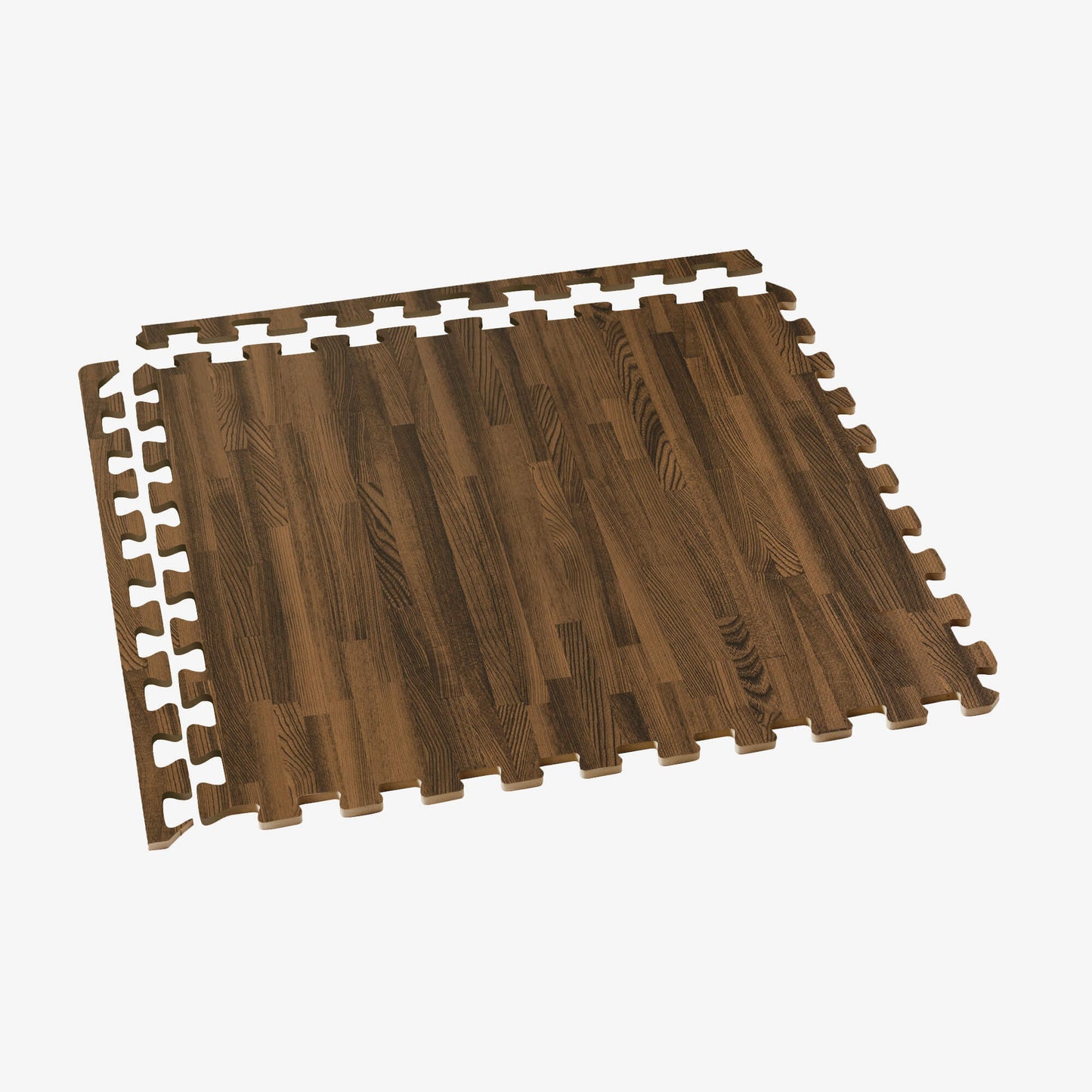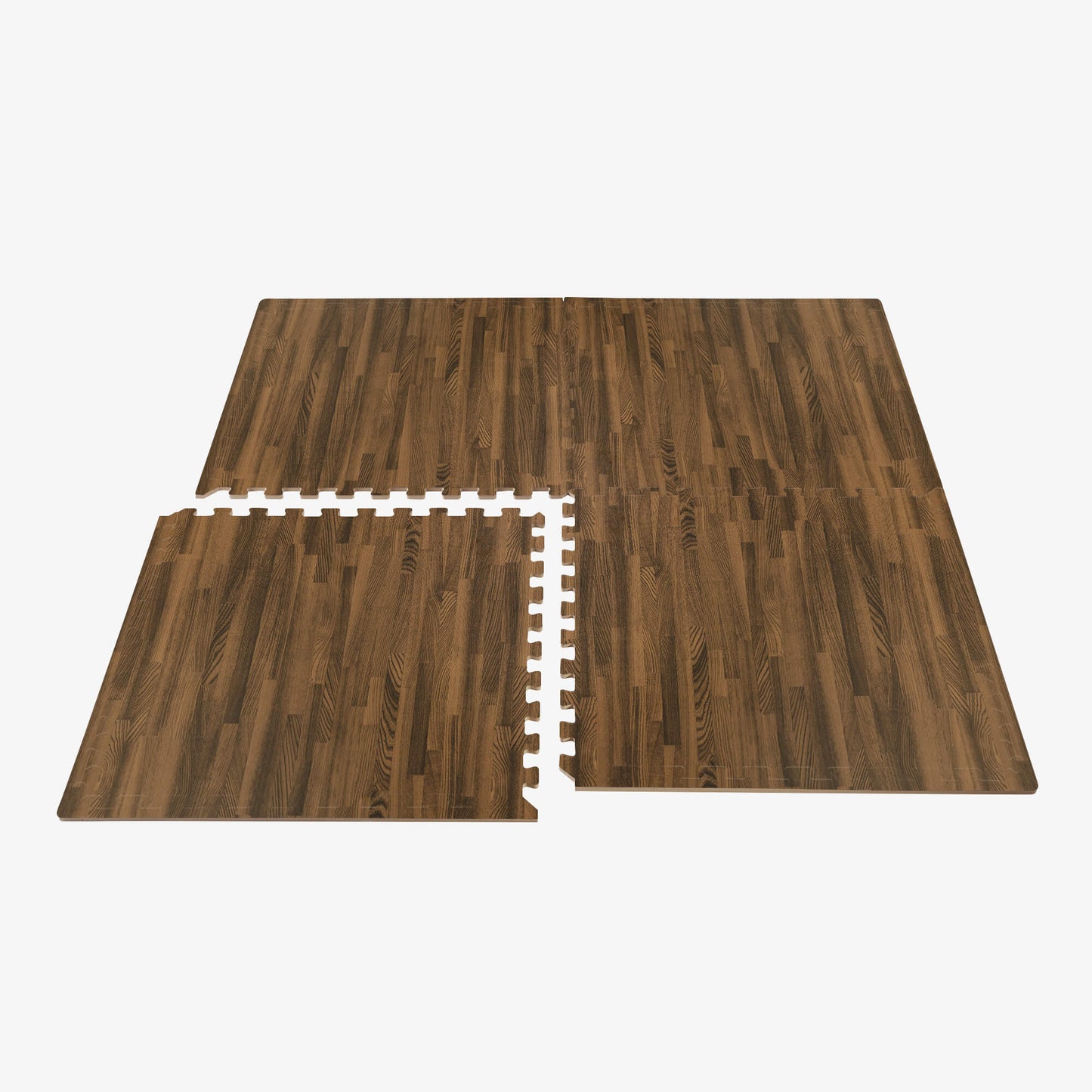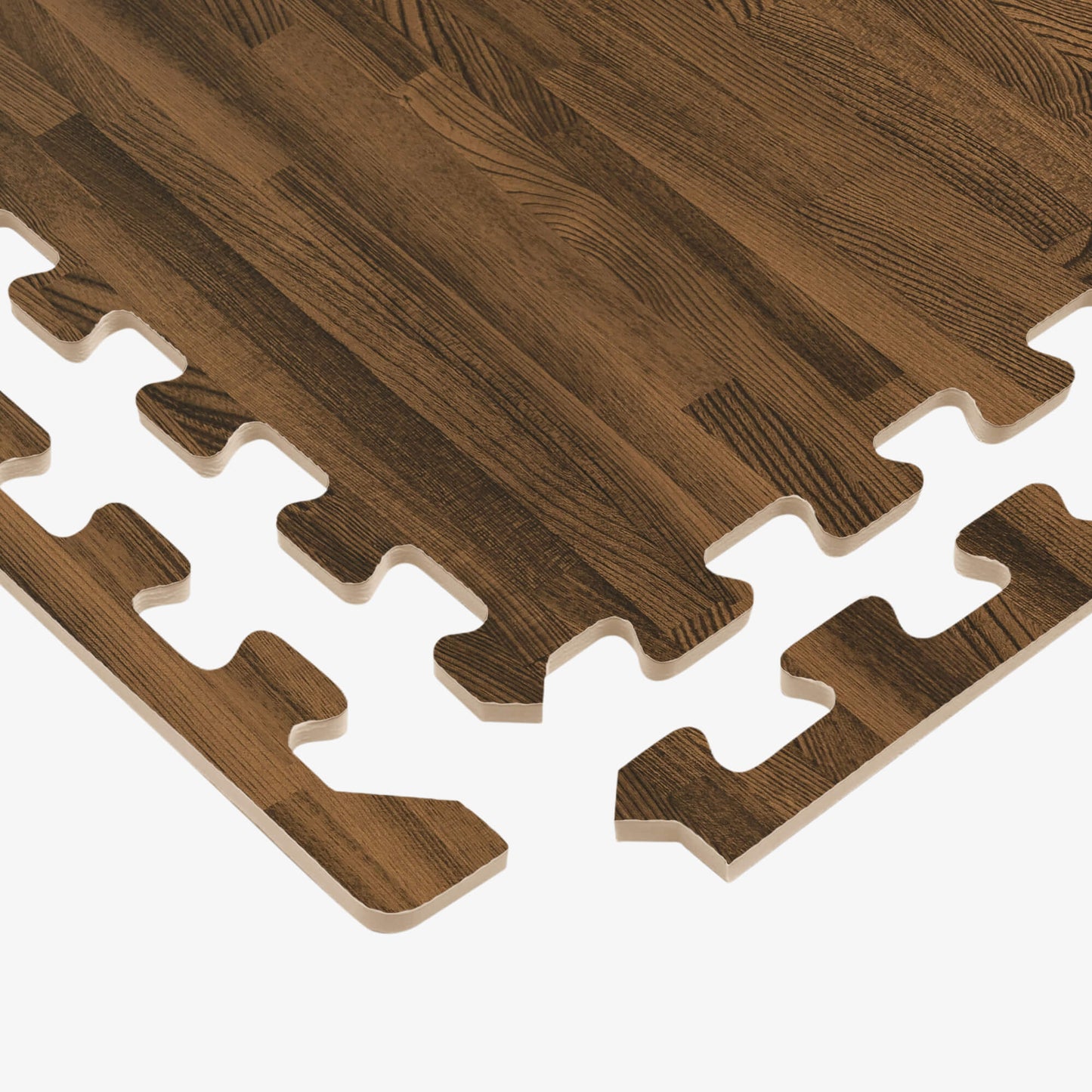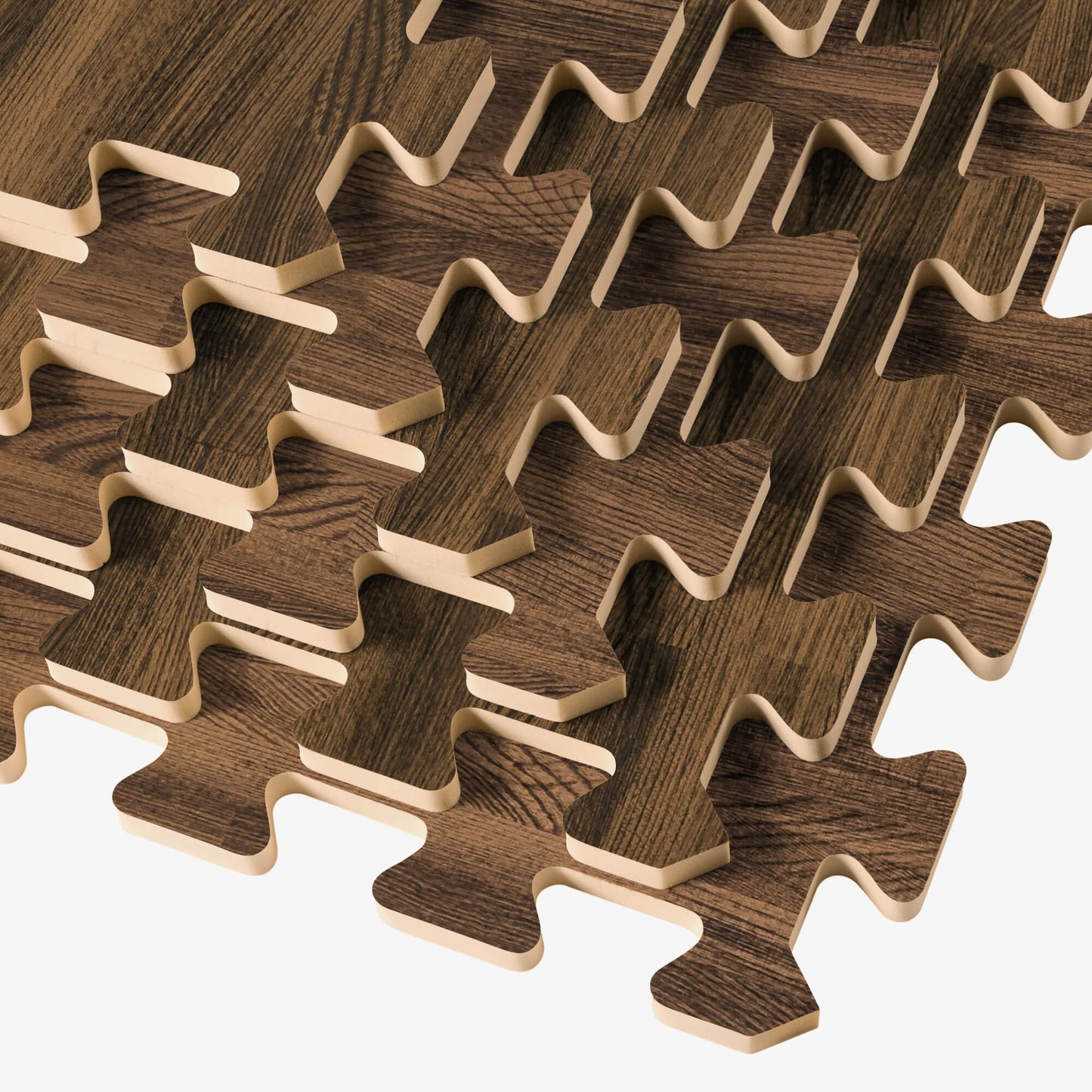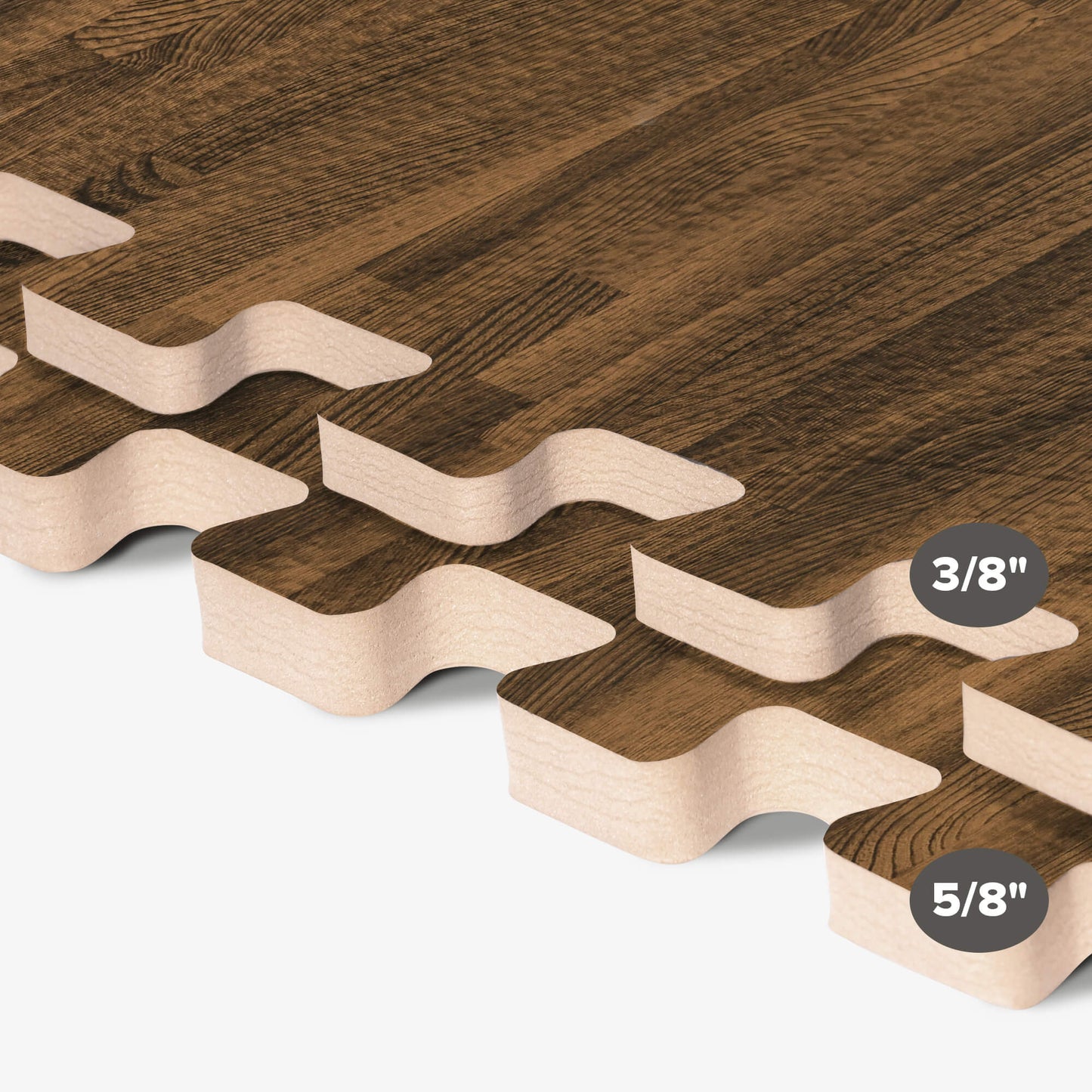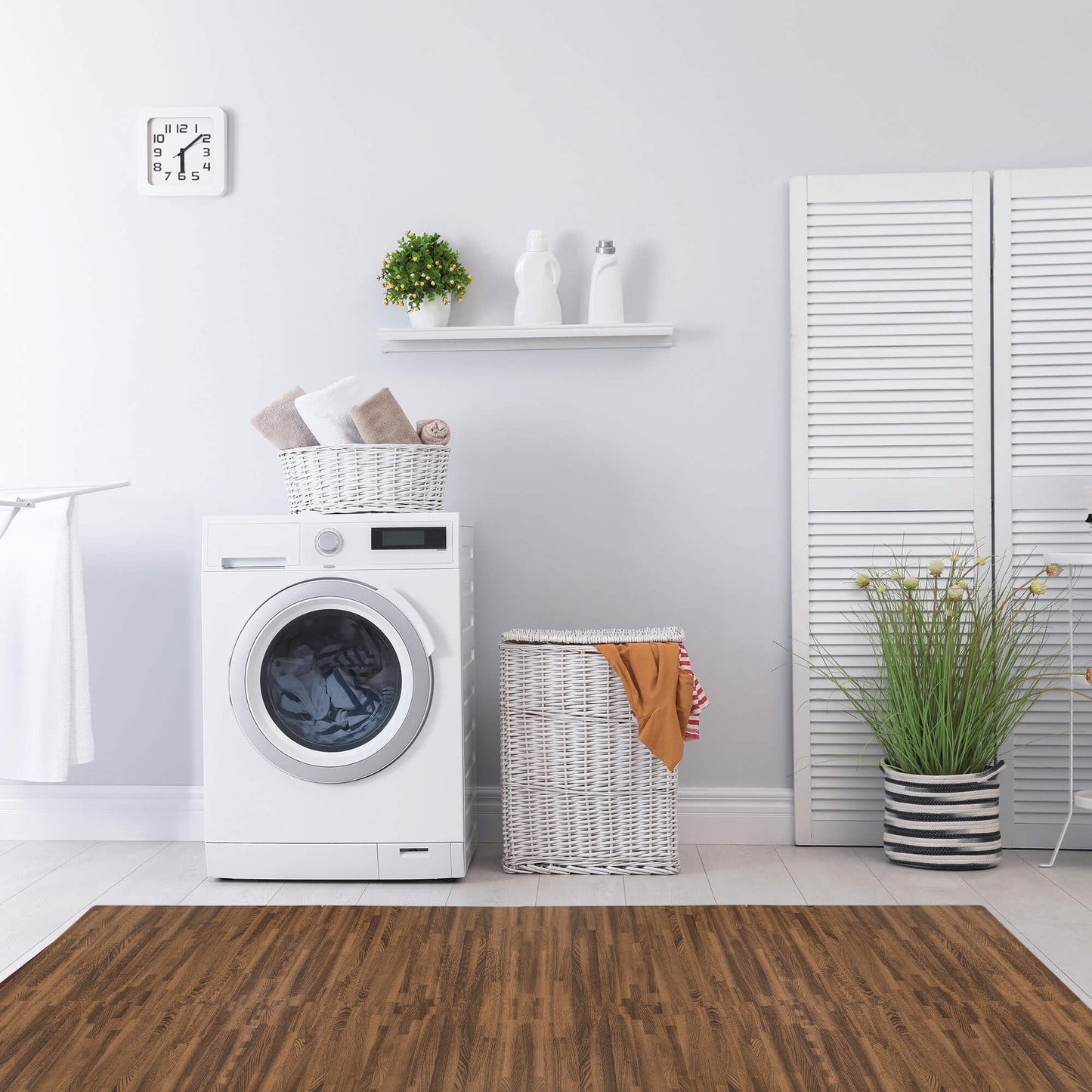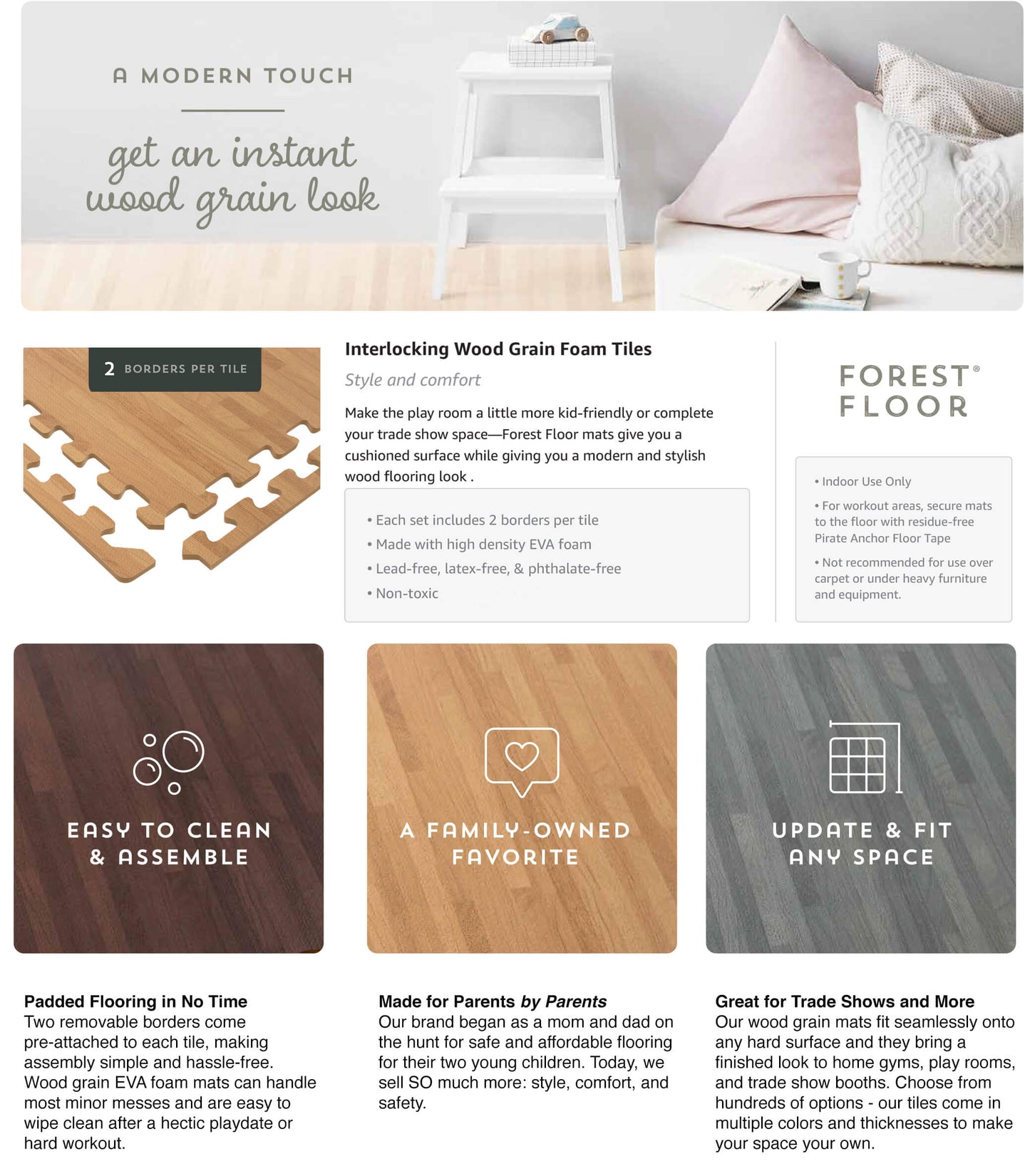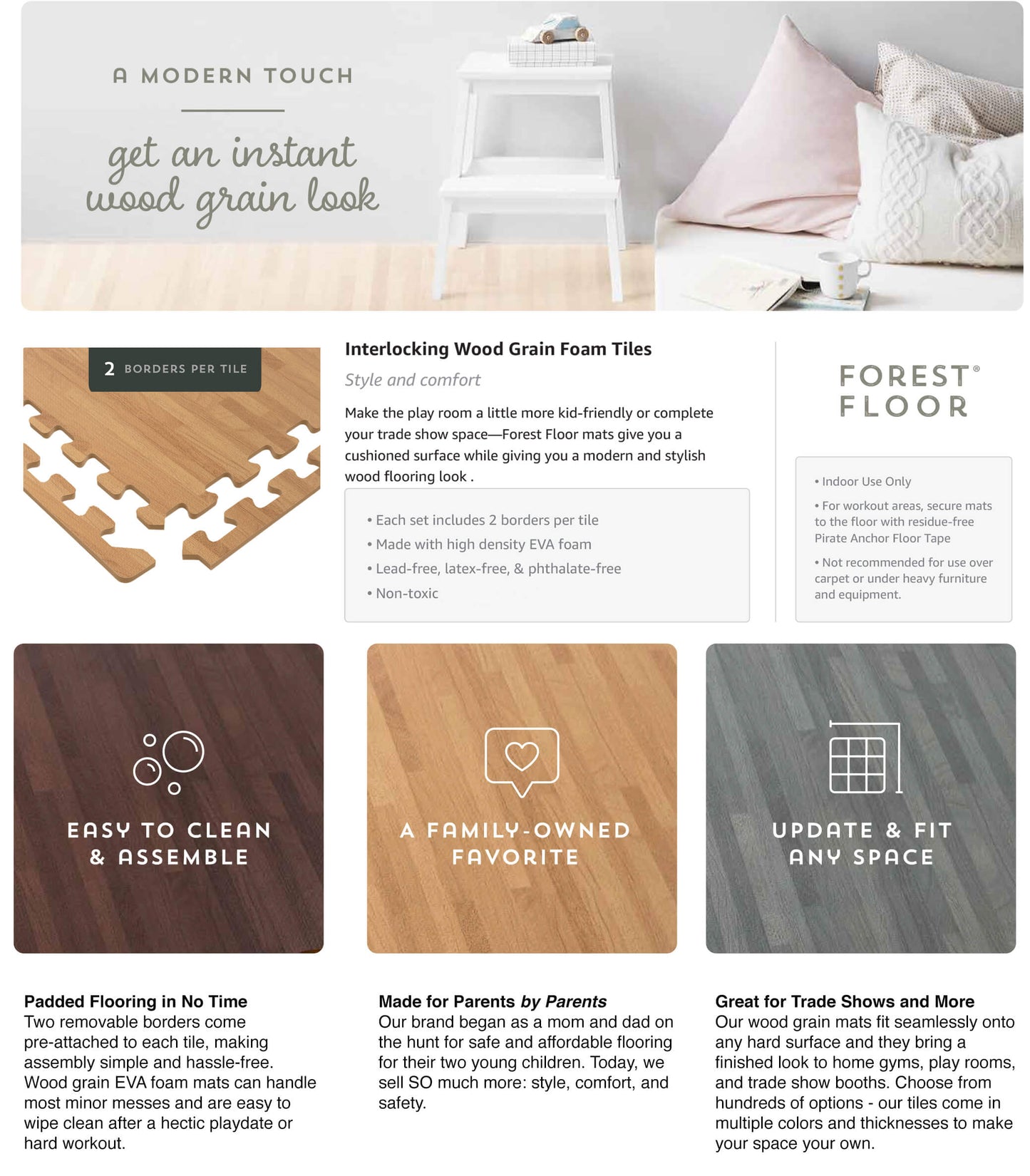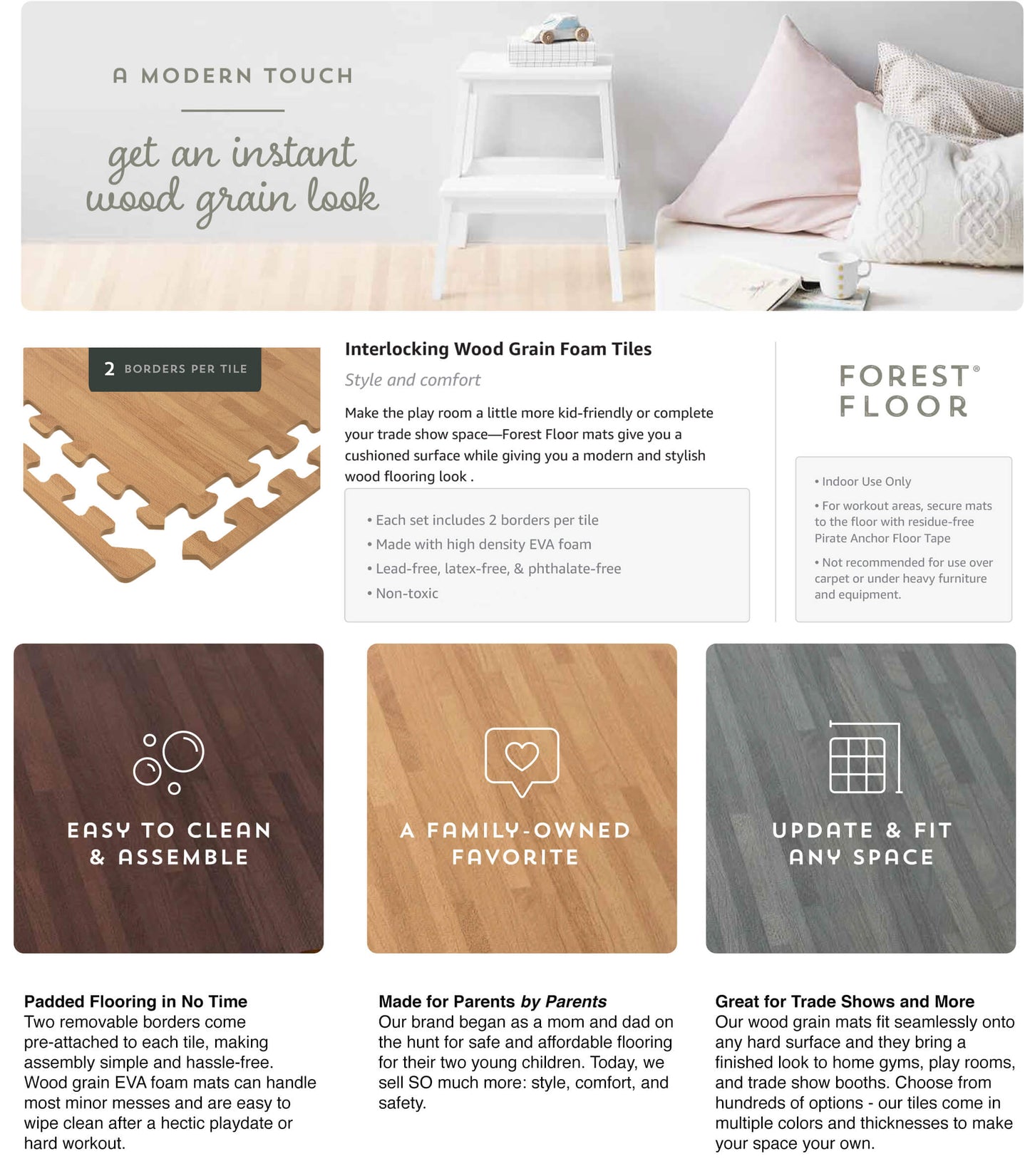 EXERCISE IS FUN FOR THE FAMILY
We have the mats to turn your garage or basement into a home gym.