How Many Tiles Do I Need?
* Calculator rounds up to the nearest even number to prevent tile shortage.
Note: I confirm that I have entered the proper dimensions for my floor space and agree that the number of total tiles displayed is the amount that We Sell Mats will be Shipping to me. If additional tiles are needed, I will need to place a new order and shipping will be at my expense if under the free shipping minimum.
** Tiles measure 24" x 24". To achieve exact rug or room dimensions you may need to cut the tiles with a sharp utility knife
Regular price
$16.67 USD
Sale price
$11.99 USD
Unit price
per
Sale
Sold out
SKU: SKU:DL24BK0.1-25M
Select your room size: 2x2
Product Description

Our interlocking tiles are made of soft, durable, water-resistant foam, making them perfect for use in daycares, at home, or anywhere else children might be playing. When you join your baby or children at play, you'll be happy to experience the relief that our soft interlocking floor mat tiles offer your knees and back. The anti-fatigue form won't wear down quickly and provides a firm yet comfortable cushion to lessen the impact of playing. Plus, they are durable enough that you can use them in a variety of different environments—from nurseries and daycares to homes with pets or active kids. Our interlocking foam floor mat tiles are also super easy to transport and set up. If you're a babysitter on the go or a parent looking to create a play space for your baby or children while traveling, you can bring your floor tiles with you!
Features

High density EVA foam provides the most comfortable anti-fatigue cushion for the spine, hips, legs, knees
Each tile measures 24" x 24"; (2) detachable borders are included with each tile
Provides safe cushioning for elbows and knees when stretching and other fitness activities
Ideal for the thickest trade show booth flooring
Easy to install and even easier to clean
Also available in 3/4-inch, 1/2-inch and 3/8-inch thicknesses
Read here before purchasing tiles
You can mix/match colors
Read here before purchasing tiles
Share
View full details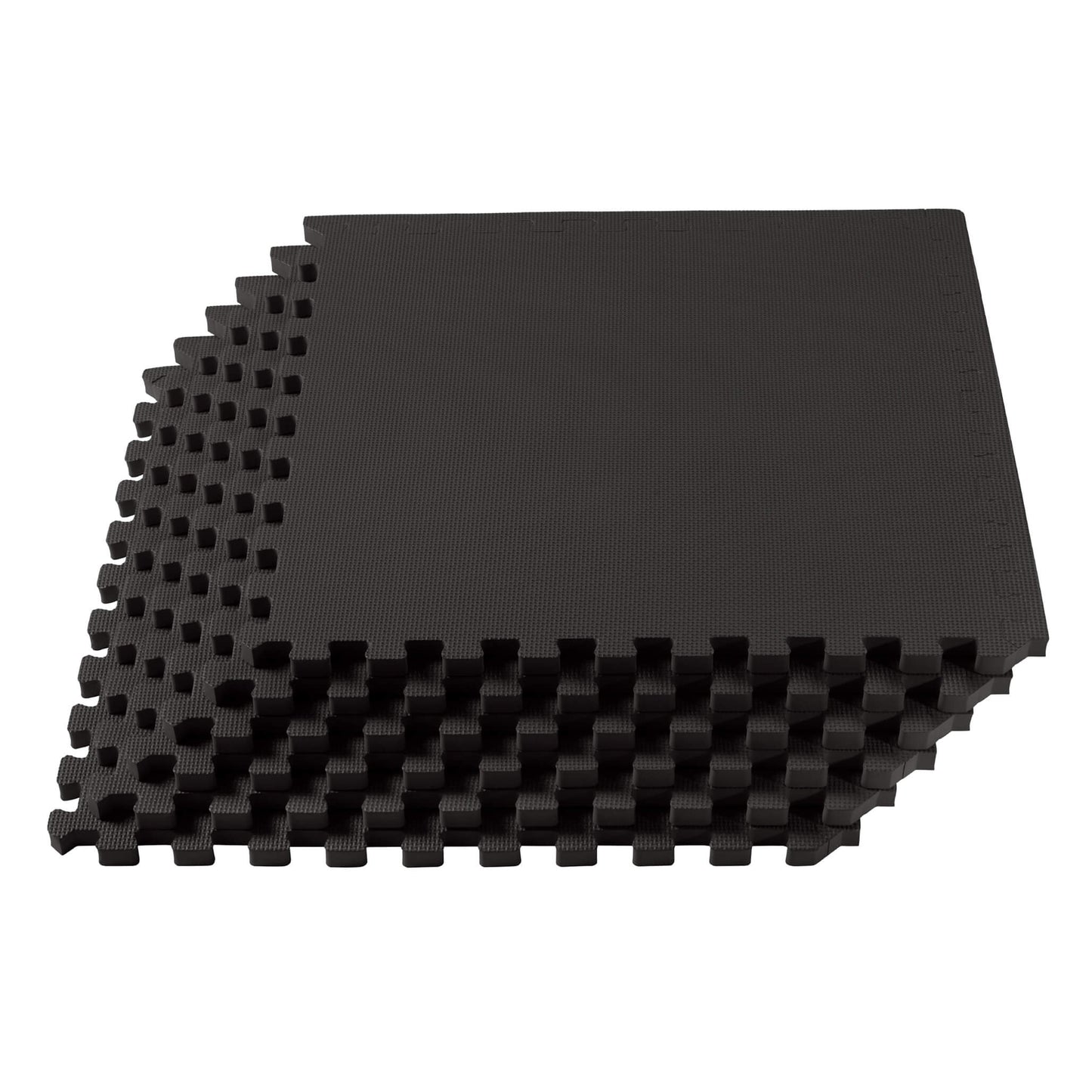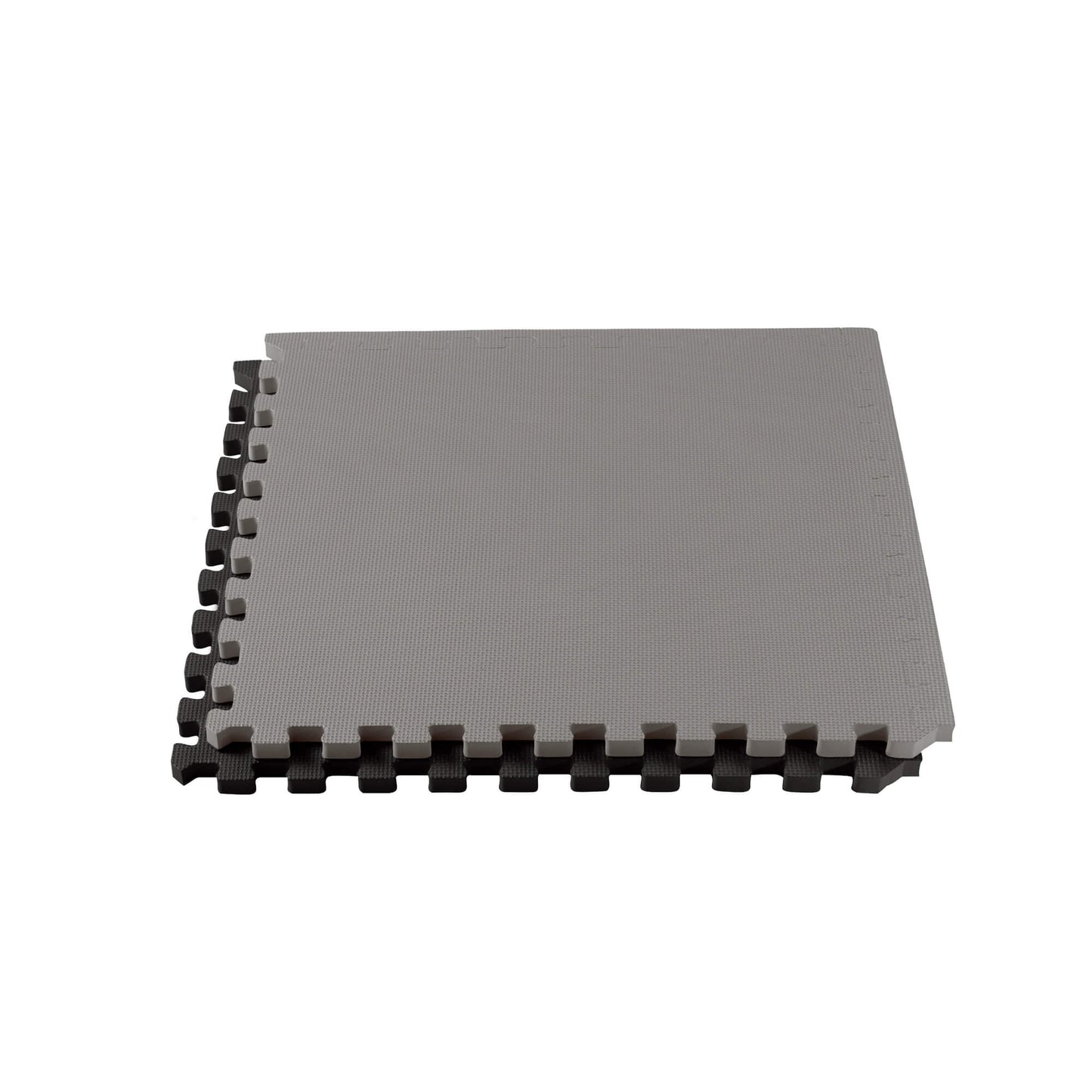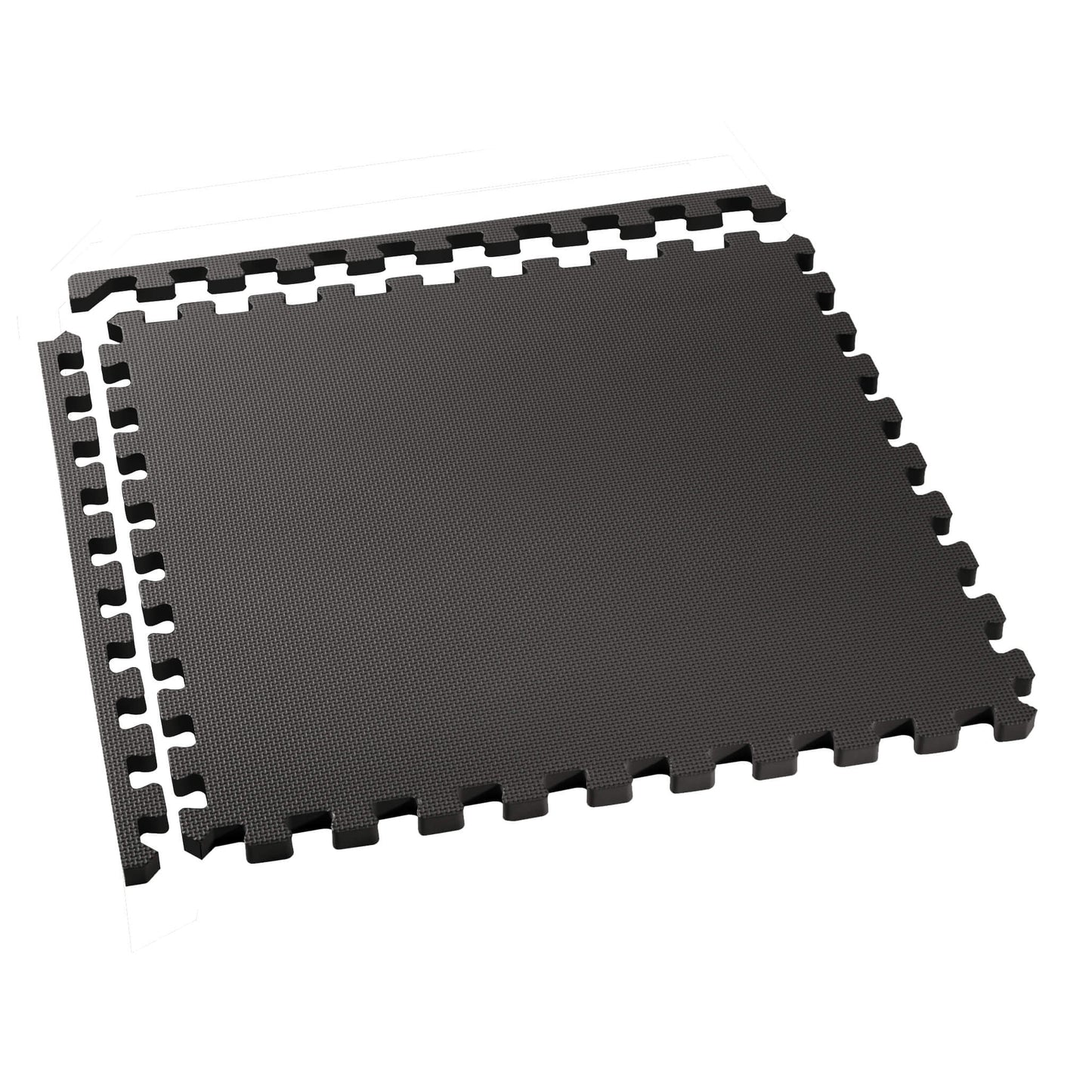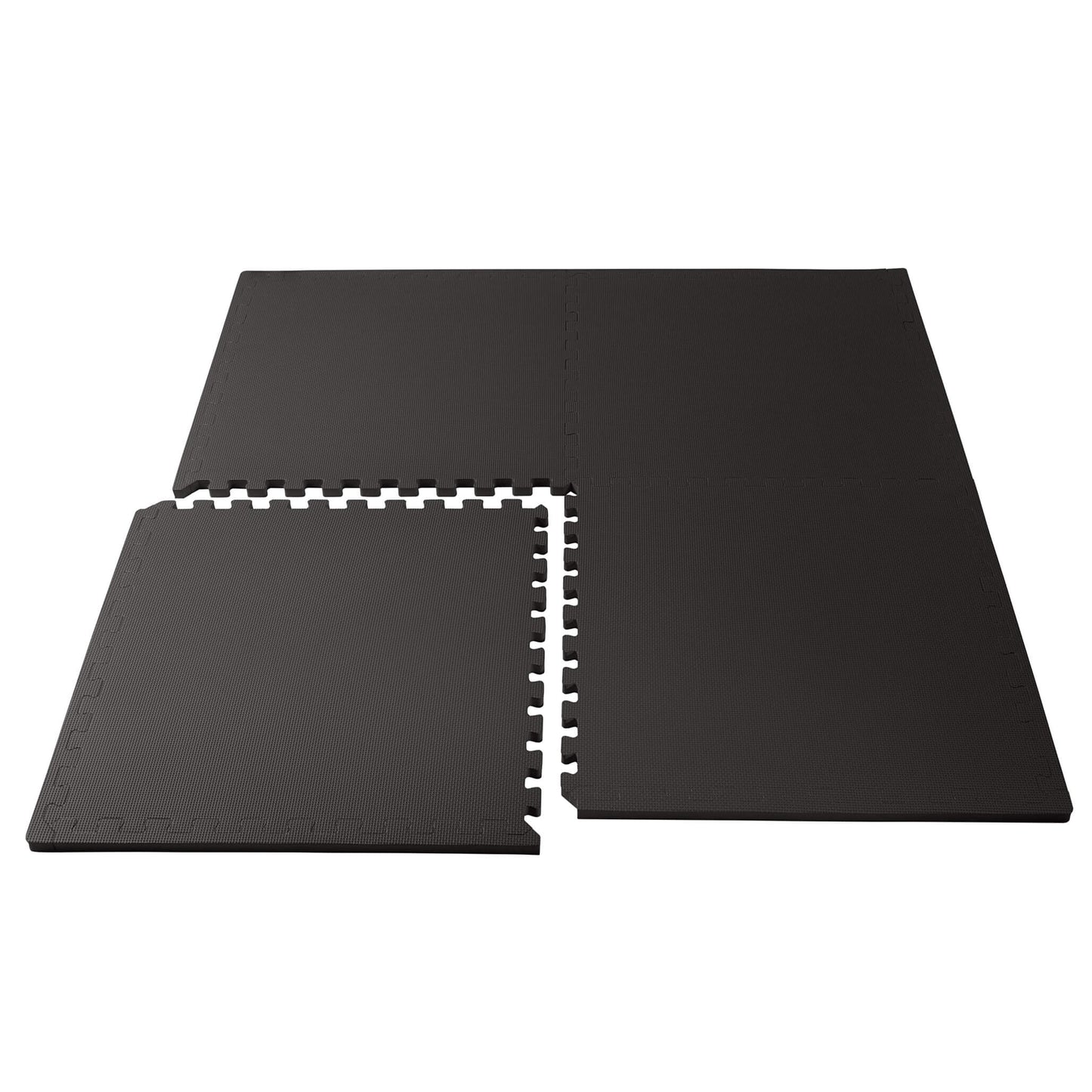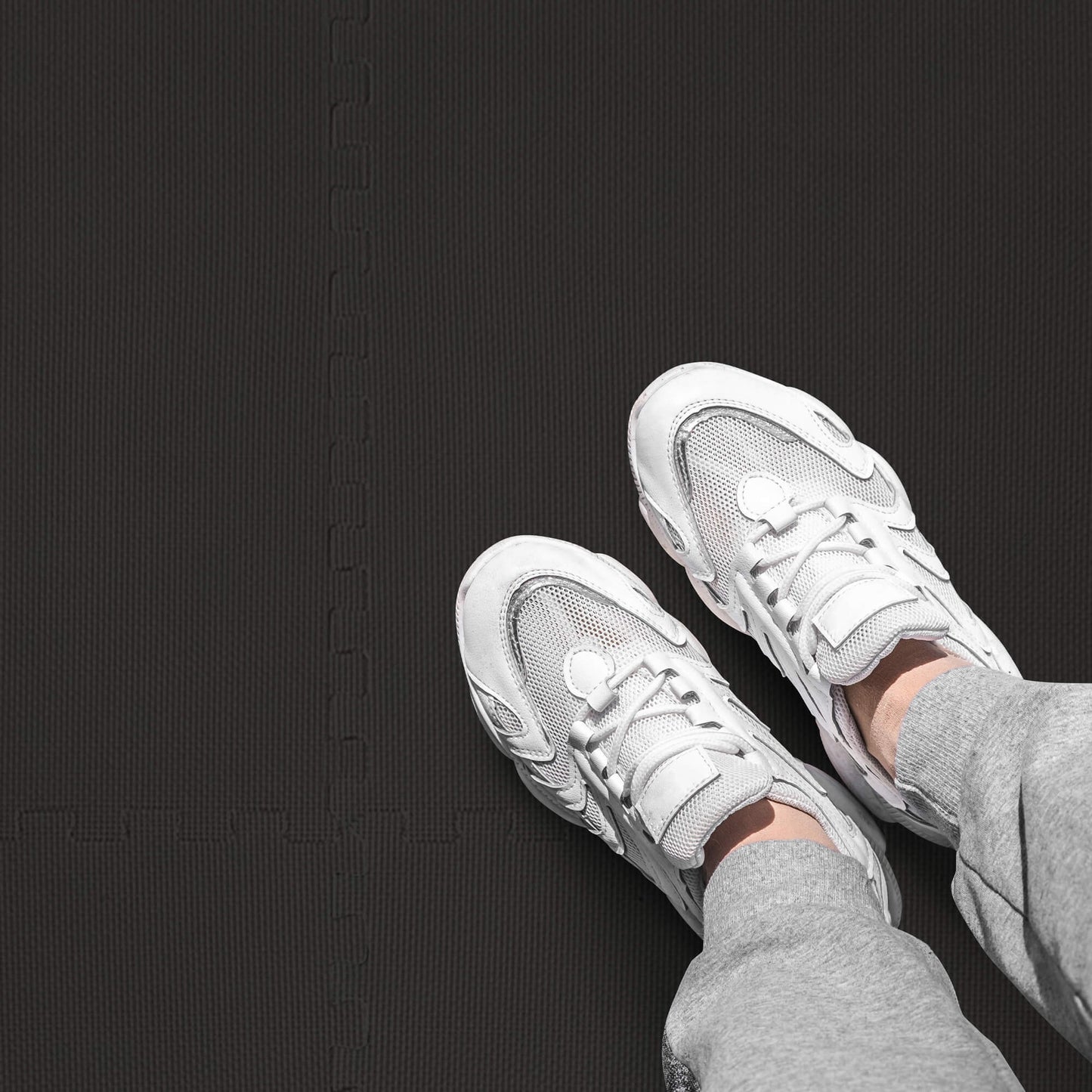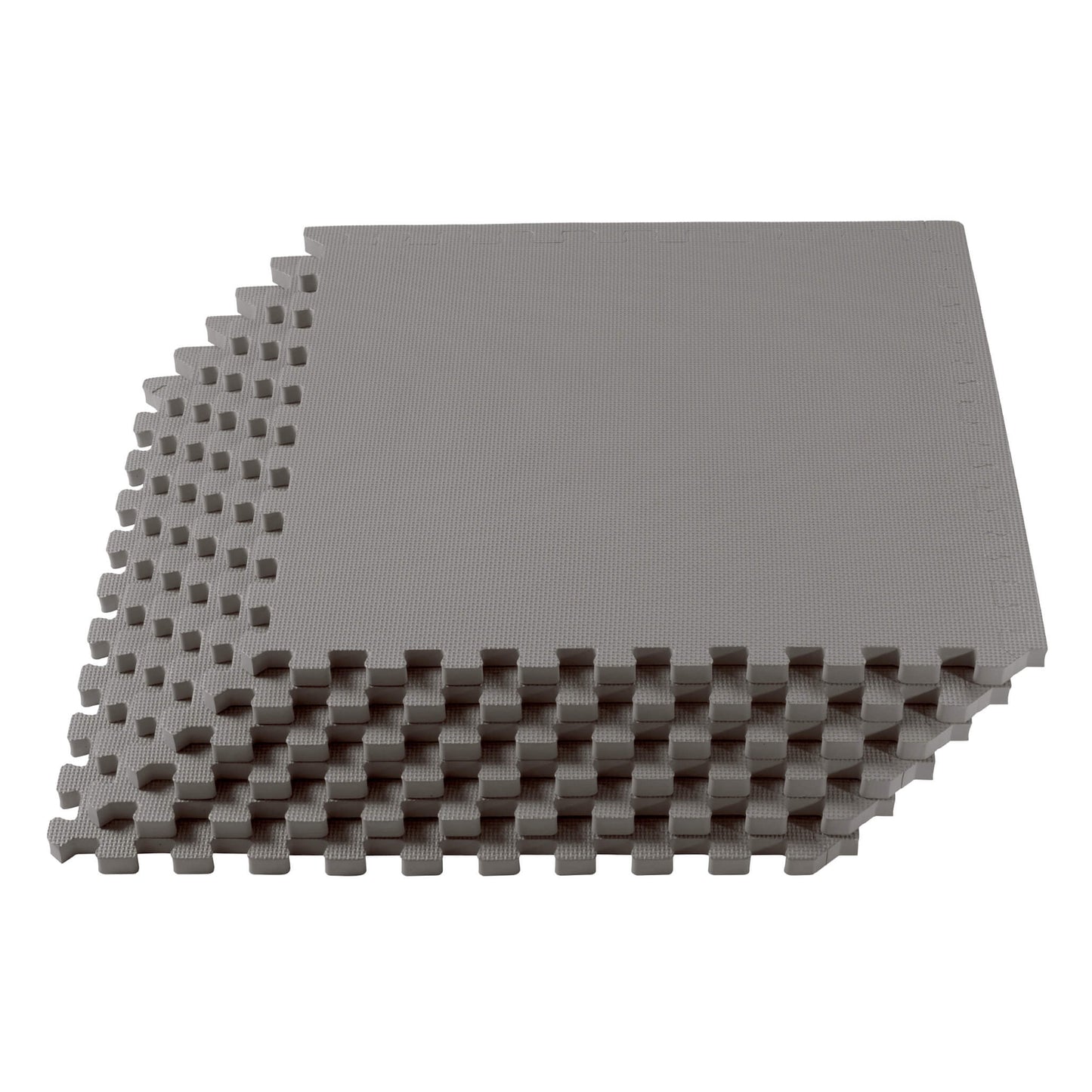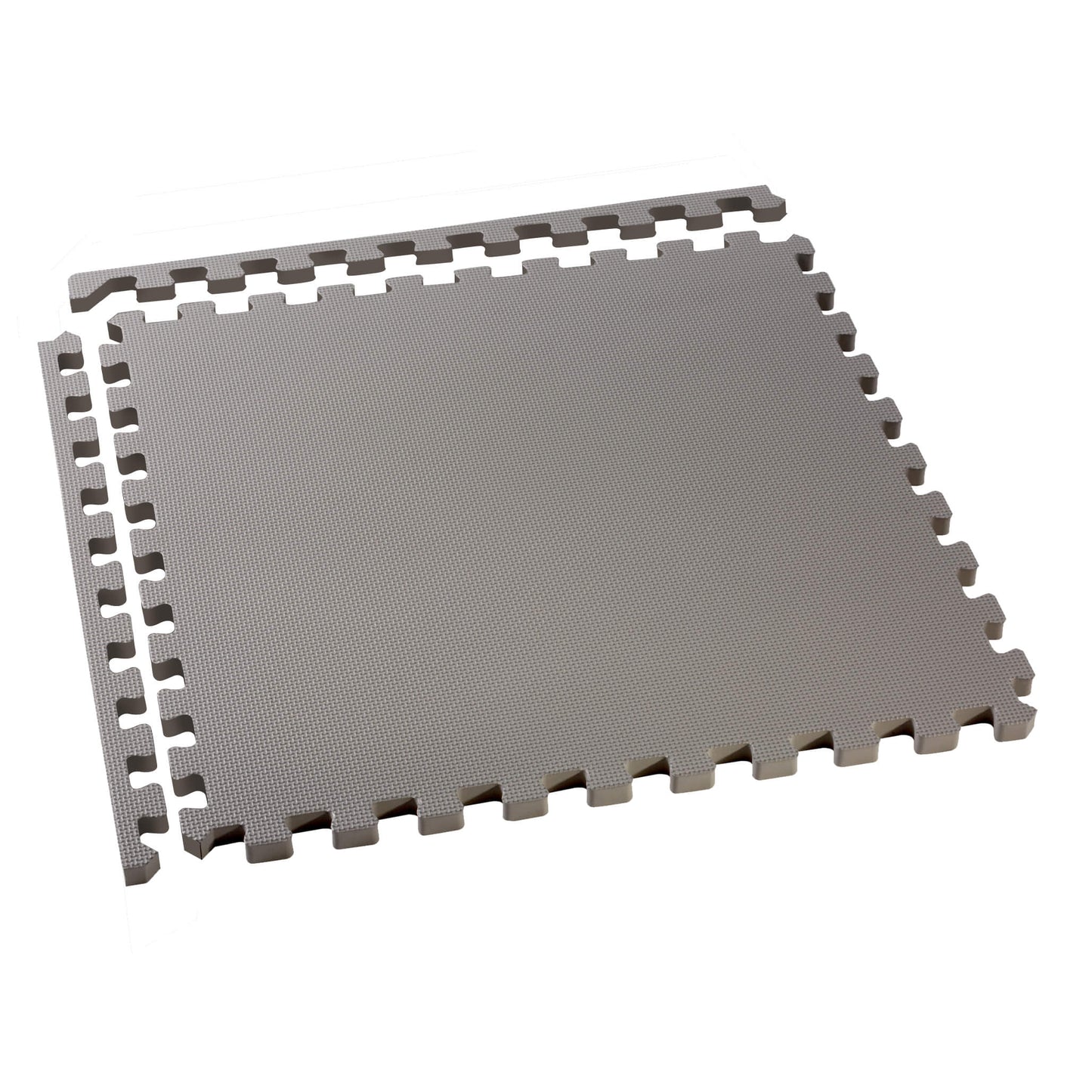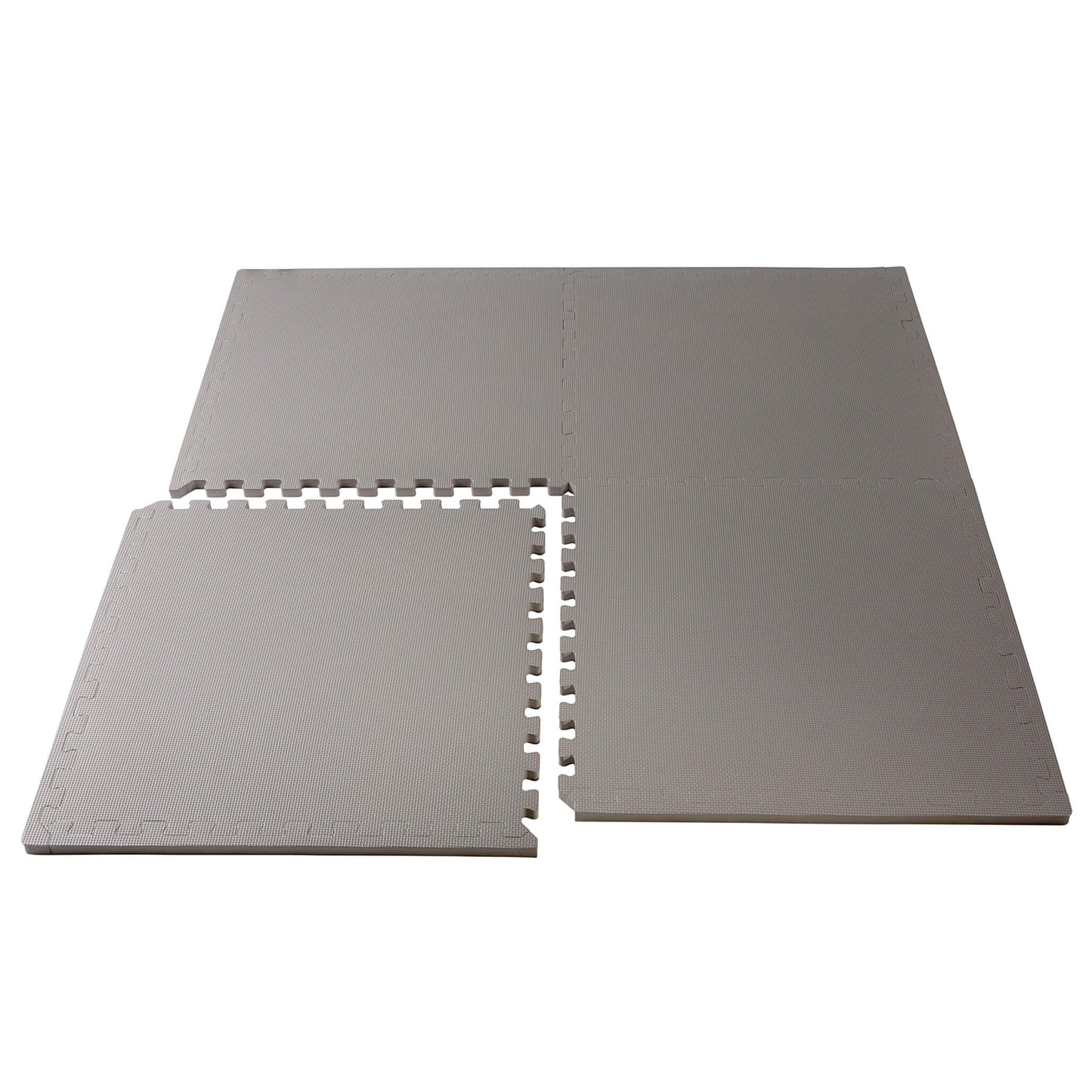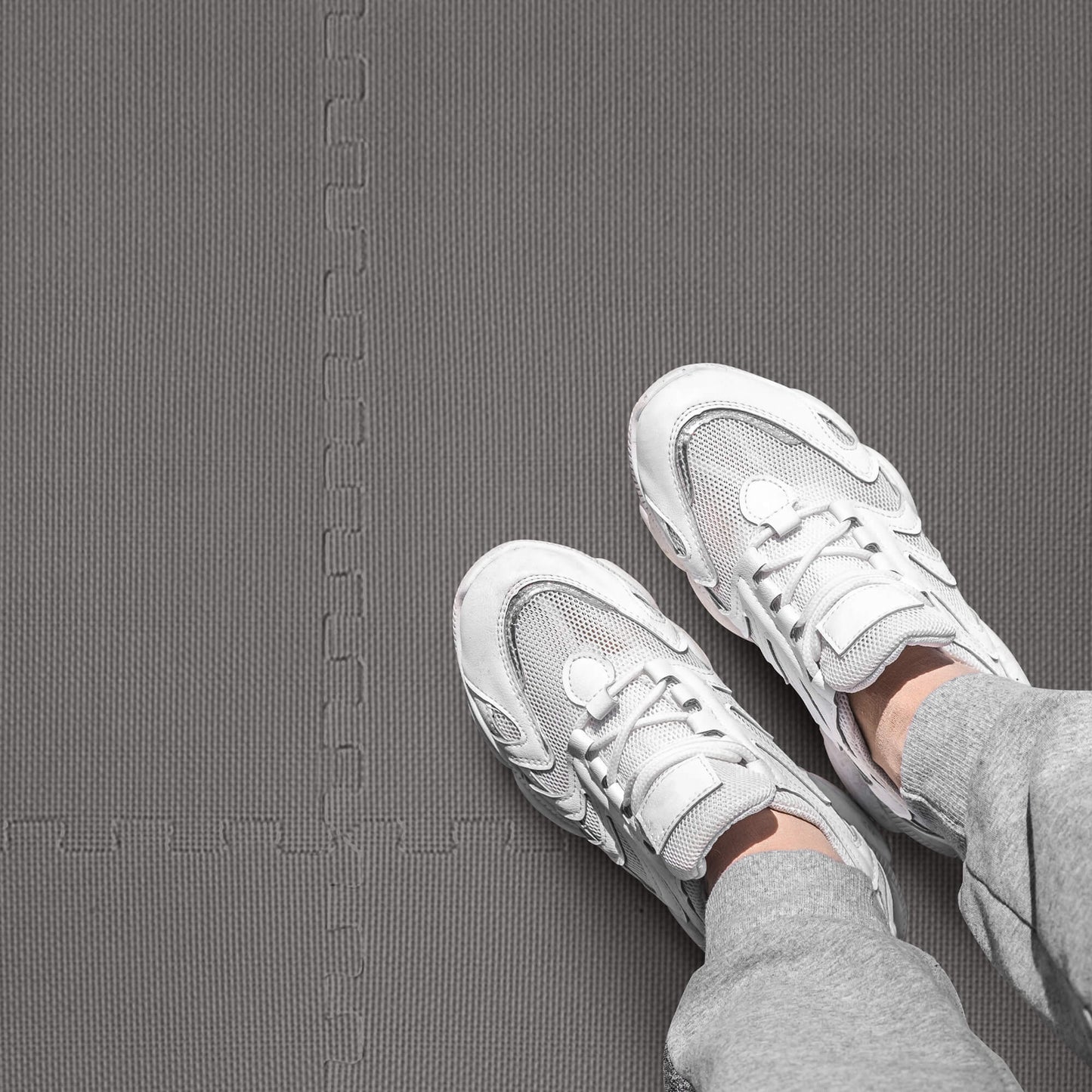 EXERCISE IS FUN FOR THE FAMILY
We have the mats to turn your garage or basement into a home gym.